Further Distinction of the Pacifica's Dominance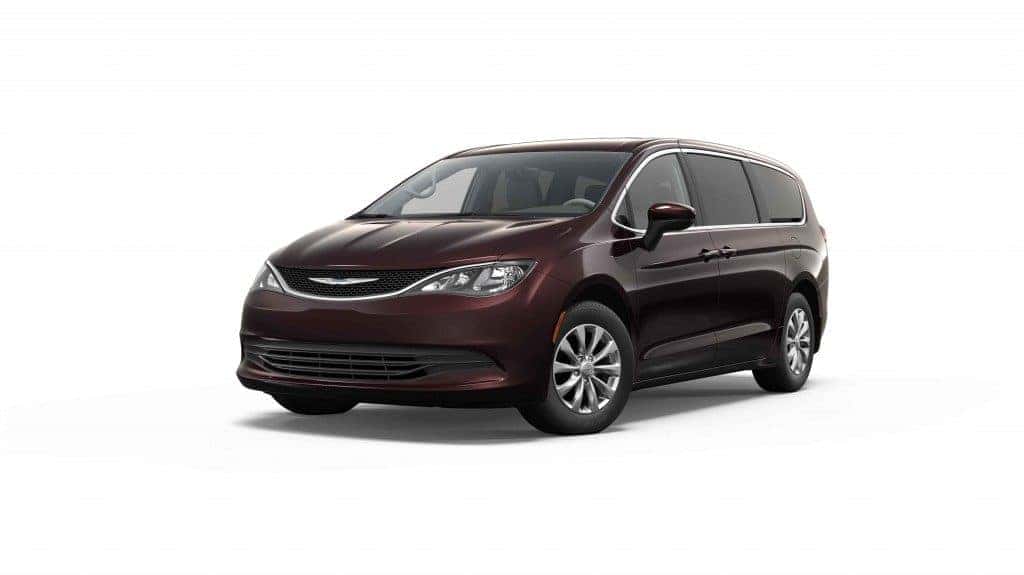 Photo credit: FCA
Consumers always love to go with the best product, and well, there's no mistaking when a product is absolutely ahead of the competition. One vehicle that seems to have earned that distinction is the 2018 Chrysler Pacifica Hybrid. There's a reason Waymo, the company that creates self-driving vehicles, purchased 62,000 Chrysler Pacifica Hybrid units to grow their fleet of driverless vehicles. There's even more evidence to back the latest Pacifica Hybrid in the most recent awards earned by Chrysler at the the 2018 Driver Revolution green vehicle competition. This competition is hosted by the Northwest Automotive Press Association. The Chrysler super-minivan won back-to-back selection as the Northwest Family-Sized Plug-in Hybrid of the Year and grabbed its first time win for the Northwest Green Vehicle of the Year.
"The Pacifica Hybrid's 84 MPGe and 33 miles of all-electric range saves you hundreds in fuel costs each year over the average new minivan or SUV…But what's particularly remarkable is that you can achieve this fuel economy while also carrying a family of seven in the front and a suitcase for everyone in the back. This, along with a notable amount of standard equipment, makes the Pacifica Hybrid a truly family-friendly vehicle." – said Sarah Shelton, Drive Revolution Chair of U.S. News & World Report.
NWAPA journalists make their decision after test driving each vehicle through a tour of Vancouver, Washington. The competition included 18 plug-in hybrids, battery-electric vehicles, as well as full hybrids, yet none matched the Pacifica's pedigree. Incredible gas mileage ratings, simple luxuries, and a roomy interior for both cabin and cargo storage make this minivan a winner alone. There's innovation that often might go unnoticed by regular consumers that stand out. Considering Fiat Chrysler Automobiles (FCA) added a grand total of 115 innovations alone in the segment, the Chrysler Pacifica Hybrid is in a league of its own. Not to mention, 37 firsts for a minivan were tied to the Pacifica Hybrid since its inception, being recognized first and foremost as the first hybrid minivan.
What Makes the Pacifica a Must Own?
The success of the 2018 Chrysler Pacifica Hybrid can also be noted in many ways; winning Cars.com "Family of the Year" for the second year in a row earlier this year, incredible ongoing sales and now these new awards and distinction. There's no doubt that for those looking to drive a vehicle that measures up in just about every important category a vehicle can be tested on, the choice of the top minivan segment is clear. Since making its debut in 2017, there's been no comparison and as long as the FCA is around expect more dominance in awards, sales and happy customers.
The 2018 Chrysler Pacifica Hybrid has the available Uconnect Theater package that includes two 10.1 inch touchscreens in the second row, 140.5 cubic feet of cargo space, a hands free liftgate, and more remarkable technology that makes owning the Pacifica a dream for families; the only question left to answer is where to test drive one.
The Only Way to Know Is to Test Drive One Yourself
If you're as convinced as we have been about the award-winning 2018 Chrysler Pacifica, stop by Kendall Dodge Jeep Chrysler Ram. Our professional and friendly staff is ready to assist you with any selling, buying, leasing or trade-in you have and welcome you in for a test drive today.
Should you ever experience any issues with your vehicle or want us to take a look at your current vehicle for any servicing or repairs, schedule an appointment. We're proud to help you out, even if you didn't make a purchase with us. Vehicle maintenance is important, especially during the hot summer months. We look forward to seeing you very soon!