Gas Rising Too High? All the Reasons To Go Hybrid Or Electric With Your Next Vehicle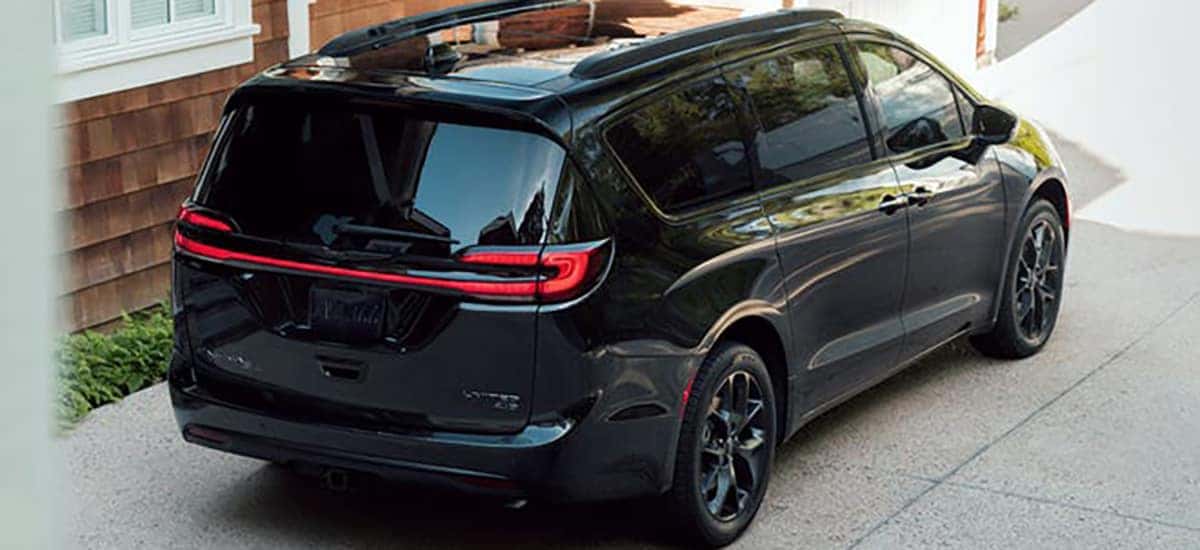 This July, we remember the great Lee Ioacca, who helped keep the Chrysler brand afloat as a tremendous president of the company. While he passed three years ago, we honor his legacy and vision to keep the Chrysler minivan a main focus and all these years later, Chrysler is still reaping the benefits of his efforts. Allow us to celebrate his legacy and go over where Chrysler has been before and will go in the coming years ahead.
Growth Over the Years
The next growth for Chrysler will come as a result of the massive investments the brand has made towards the future of the auto industry. Electric rides and saving on gas and time as these vehicles won't require stopping at the pump, they are smooth, efficient vehicles that are set up with easy to use chargers at the home and located at a growing number of locations like offices and eventually will be found more commonly. These fast chargers can operate quickly and depending on the vehicle can rapidly move the thread from nothing left to as much as fifty percent within 20-30 minutes. While we are waiting for word on what the charge times will be for each vehicle, soon enough we'll know. Chrysler has looked to change the industry with a stronger emphasis on crafting the right vehicle for drivers with the 2024 Chrysler Airflow EV SUV coming into production soon. 
Why Changing To Electric Vehicles Will Save Owners Big Time
Chrysler has been building vehicles for well over a hundred years, in fact, their 1932 Chrysler Imperial is still winning awards, even in 2022. According to the Bureau of Labor Statistics, the average price of a single gallon of regular unleaded gas was only 19 cents in 1941 and in just over 60 years the cost is over $8 a gallon in certain states as of 2022. The funny thing about that price in 1921, inflation was at 10 percent for the nation as the nation prepared to battle in World War II. By contrast, June 2022 was at slightly over 9 percent. By 1949-50, gas rose to 25 cents and a decade later gas was only 32 cents. In fact, through 1964 gas didn't rise until the following year when gas prices rose a whopping 1 cent. The price rose by 1 cent each year until 1968. 1967 and 1968 both held at only 35 cents per gallon. By 1976 gas cost 61 cents and jumped to 90 cents by 1979 and moved to $1.25 in 1980 amidst the gas crisis of 1979. Gasoline prices slowed down to $1.20 by 1985 and went even lower to 95 cents in 1987-88. But the price didn't increase in the coming years, in fact, gasoline was just $1.11 in 1993-94 and lowered to $1.06 in 1998.
Gasoline has since grown by 20 or as much as 55 cents a year every year since 2000. By 2004 gas was $1.88 and moved to $2.30 by 2005. $2.56 was the average price in 2006 and jumped to $3.27 just two years later in 2008. Gas went down in 2009 to $2.35. By 2011, the average cost of gasoline was $3.53. The lowest figure in years was $2.14 per gallon in 2016, but has not gone down to this low number since. After the Coronavirus hitting, we're now embarking on prices never before seen as the current price is over $5 currently, slightly lower than the ridiculous spikes we saw in the spring and early summer of 2022. All said, now is the time to move over to the options that will come out and continue to improve in the coming years. Whether the award-winning 2022 Chrysler Pacifica Hybrid or another option is the right call, we support innovation and invite our customers to gain the most value they can with our help!
Shopping Has Never Been Easier This Summer!
We have a friendly and passionate sales team that will meet your buying, leasing or selling needs. Come check out everything we have to offer, including everything in our large new vehicle inventory. If you're wondering if you should buy or lease? We can help you make the right decision. From trade-ins to selling, we're ready to provide a solution. 
Our professional service team handles repairs and regular maintenance daily. With a simple online appointment, we can get started making you a happy customer. We look forward to seeing you soon at Kendall Dodge Chrysler Jeep Ram. We'll see you soon!