Getting the Best MPG with Your Ram Truck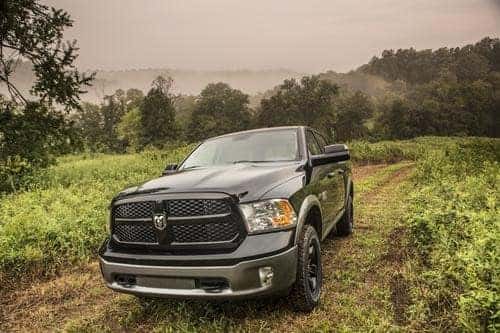 Christmas is officially one week away, and we hope that you have all of your shopping finished so you can sit  back, relax, and enjoy all that this time of year has to offer. December always seems to be a hectic, event-filled month, leading up to the start of the new year. While the hustle and bustle of the holiday season can have it's ups as well as its downs, we here at Kendall Ram look forward to what the new year can bring. Making resolutions is a tradition that surrounds the start of each new year, and we have a new one that is both practical, and beneficial. This year, aim to get the best fuel economy possible in your Ram truck. Save money at the pump, and get peace of mind with these helpful tips.
You don't need to invest in a brand new 2014 Ram 1500 Ecodiesel to get great fuel economy in your pickup (although it certainly would not hurt). Whether your Ram truck is ten years old, or only a few months, you always want to ensure that your tires are inflated to the recommended pressure. Check your engine and transmission oil to make sure the fluid levels are correct, and make sure that the engine coolant is also full. Ensuring that these things are in check, will automatically help you save some mpgs.
As a driver, there are certain things you can do to improve fuel economy. Accelerate your truck at a steady pace. This takes up less fuel, and will also lead to not having to brake hard which wastes energy and fuel. For a simple formula, drive so that you are using the throttle and brake as gently as possible. This will ultimately lead to greater saving in fuel economy.
If you keep up with your tire pressure, fluid levels, and are more aware of your driving habits – you will save money at the pump in 2014. That is a New Years resolution everyone can get behind!