Gladiator Exceeds Wrangler Mopar Accessory Sales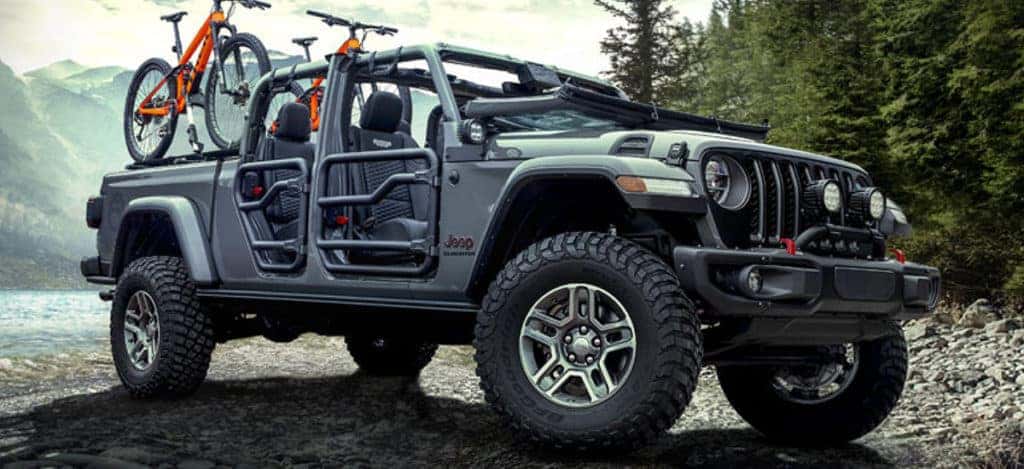 Photo credit: Jeep
Despite the 2020 Jeep Gladiator being new to the scene, the mid-size pickups relative freshness has helped Jeep sales. Not just in terms of vehicle sales, but also accessories made by Mopar, the leading manufacturer of Jeep accessory parts. The mid-size pick up has exceeded the top spot over the Jeep Wrangler for accessory sales. Just how much are customers spending on their Jeep vehicles? Let's take a look at the national averages.
Customers Want the Best For Their Jeep
On average, a Wrangler owner will spend around $800 in various customizable items. The owners of the Jeep Gladiator? They invest about $200 more in numerous extra add-ons. While neither vehicle costs much more or less than each other, the Jeep Gladiator begins at $33,545 MSRP (Plus destination fee) while the 2020 Jeep Wrangler starts at $32,575 MSRP (Plus destination fee). What can owners of either vehicle expect in regards to gearing up their Jeep vehicle with new accessories? 
Gladiator Accessories Ready To Go 
Jeep and parent company Fiat Chrysler Automobiles (FCA) had planned ahead before the debut the Gladiator. Mopar had made sure all the parts were ready to go, more than 90% of Mopar's accessories and performance add-ons were available for owners on the first day that the Gladiator went on sale. The extra accessories are perfect for off-road aficionados and those who want to make their Gladiator different than the stock version. Customers have a wide range of options that can be a small a purchase like a $13 Hitch Receiver Plug with Jeep Logo and more expensive like the $4,678 Jeep Performance Front Axle. Among the other popular items are lift kits and rock rails that shield the Gladiator from off-road wear and tear. There are literally hundreds of choices between both the Jeep Wrangler and Jeep Gladiator for customers to enjoy through Mopar. 
Mopar Keeping Tabs On Customer Feedback
Mopar is going to continue to add more in their inventory, but there are plenty for buyers to find for both vehicles. In fact, Mopar has kept a close eye on customer feedback at different Jeep events. The largest events like the Easter Jeep Safari in Moab, Utah or the SEMA event in Las Vegas are great places to see Jeep vehicles with the latest accessories and Mopar is there taking notes. Mopar isn't alone, as we are also taking note of what customers are saying about the latest Jeep vehicles. For those who are anxious to drive Jeep, we can help out. Now, the only question is where to go for these new Jeep vehicles.
Find the Latest Jeep Vehicles With Our Help
We're here to help our customers out in many ways, including going out for a test-drive our wide lineup of new vehicles, including our latest Jeep vehicles. We're ready to go at Kendall Dodge Chrysler Jeep Ram and have both the new 2020 Jeep Wrangler and all-new 2020 Jeep Gladiator. Whether you're in Doral, Kendall, North Miami, Homestead, we're happy to help our South Florida and local Miami customers. We're professional and excited to assist our customers with any buying, leasing or trade-in offers. 
Need to have some repairs on your current vehicle? Come to us so we can get started. Just make a simple online service appointment and visit our service center. We hope to see you today at Kendall Dodge Chrysler Jeep Ram!