Have You Heard of the Jeep Jamboree Interactive Garage?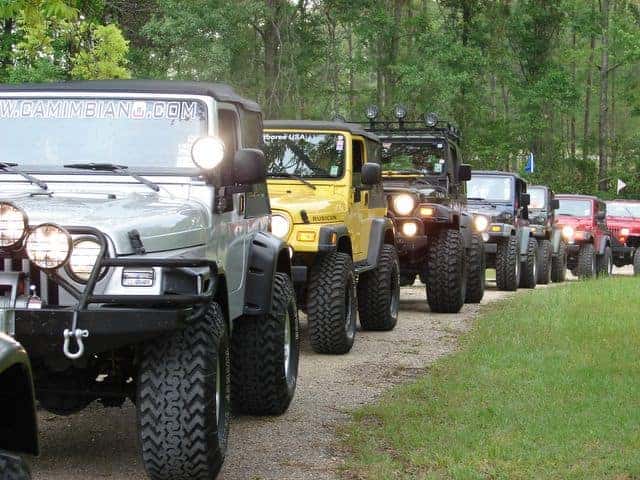 If you love Jeep, chances are you've heard of Jeep Jamboree, but have you ever been to a Jamboree ride? Jeep Jamboree brings Jeep lovers and drivers together all over the United States with planned rides through some pretty unique trails. Maybe this sounds interesting to you, but you aren't sure if your Jeep is ready for the next Jamboree event. Well, that's where the Jamboree interactive garage comes in.
Jeep Jamboree has a virtual online garage where you can build a Jeep to be the off-road beast of your dreams. It is simple, easy, and by the end of building, you will have a shopping cart full of everything you need and you can purchase everything, too. There's need to go anywhere else.
Once you get the parts you can install them yourself, or come down to our Kendall Dodge Chrysler Jeep Ram service and parts department and let us help you out.
How does the interactive garage work?
First, you choose which Jeep model you have (it allows you to choose between 2007 to 2017 Wrangler and 2007 to 2017 Jeep Wrangler Unlimited).
Once your Jeep is chosen a virtual replica of your vehicle will appear, as will all the parts you could add to increase off-road performance.
Then, you can pick and choose which parts you want, and watch your "new jeep" come to life on the computer.
All the parts go into a shopping cart, and when you are ready, click the cart, and check out. It is that easy!
If you need a new Jeep to modify via the garage for a Jamboree event, or just for your own use, we have plenty of options. Check out our entire Jeep Wrangler inventory at Kendall Dodge Chrysler Jeep Ram here.
Photo source: Jeep Jamboree USA