The Hellcat Arrives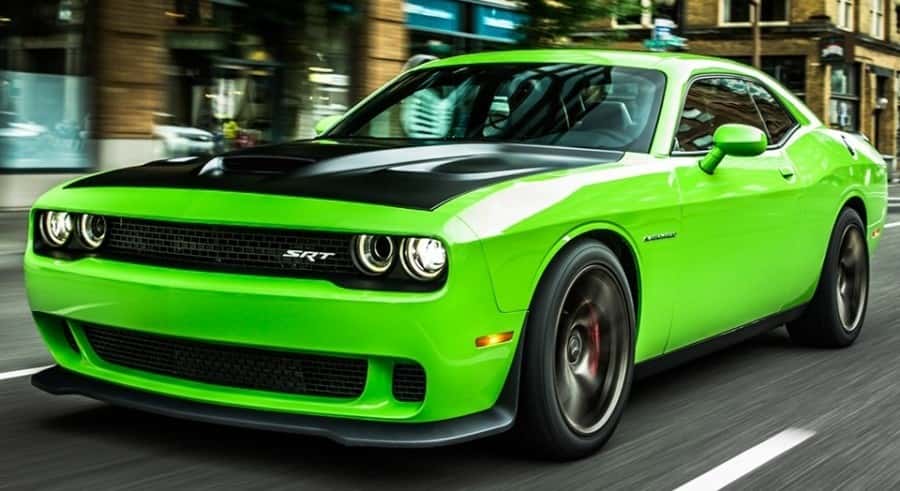 The most outrageous muscle car to ever see production has finally been released, and all of its 707 horsepower is arriving at your Dodge dealer.
The long awaited 2015 Dodge Challenger SRT Hellcat is making its debut at dealerships across the country, further energizing the muscle car fever that has hit America.
This unprecedented entry comes out of 100 years of automotive history made by Dodge. The return of the Charger and Challenger models has been extremely well received, and the Hellcat only adds to Dodge's pony car prowess.
Packed with a 6.2-liter HEHMI V8 engine that can take down a quarter mile in under 12 seconds, you'd expect the Hellcat to be tagged with a stomach-turning price sticker.
But no, this beefy performance car actually gives the most power for your dollar that you'll find anywhere in the industry. It's starting at $59,995, and of course there are a slew of options available for buyers to configure their own models.
It's not surprising at all that Dodge and SRT experienced a flood of over 4,500 orders in the first five days that sales were open in September.
Their factory has been in full production since then, and now, after only two months, they're shipping out the fully built beasts.
But don't expect them to last long on the lots. Adrenaline lovers have been salivating over this model all year. Plus Dodge has made a serious agreement with all of its dealers to make sure that the Hellcat's price stays reasonable.
Dealers will only be able to receive a follow-up order of Hellcats if they move their first delivery in a timely fashion. That shouldn't be a problem with the onslaught of buyers who are waiting with baited breath.
The CEO of Dodge, Tim Kuniskis said "The reaction from our customers and the general public has been beyond even our positive expectations."
I guess that's what happens when you design a car so fiery that it's beyond drivers' wildest dreams.