How a Jeep Wrangler May Surprise You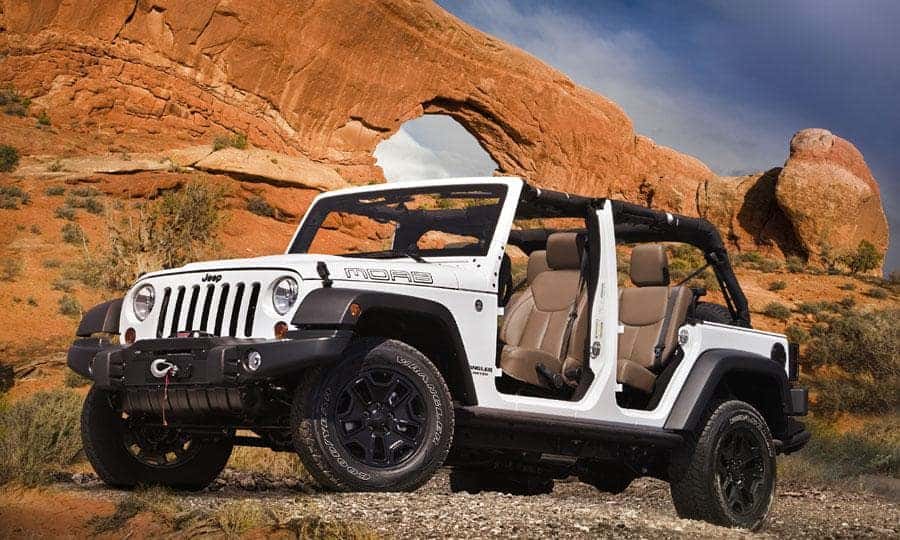 As you search Jeep dealers in Miami, you may become more and more interested in buying a Wrangler. While there is a lot to like about this car, just from the looks alone, you have to own one to get the full effect.
There are many things about the Wrangler that may surprise you (all in a good way, of course).
1. The interior space. Many believe that the interior of the Wrangler is small, but once you load it with gear and people a couple times you will realize that nothing is further from the truth.
2. Gas mileage. The Wrangler does not achieve the best gas mileage in its class, however, it has come a long way since the early days. When compared to similar vehicles, you will be happy to see that this model stacks up well in this department, allowing you to cover plenty of ground on a single tank.
3. Comfort. Despite the fact that the Wrangler is built to dominate the off road scene, don't automatically believe this means bad things when you are on the pavement. Take a Wrangler on the open road and you will enjoy the ride.
These are just a few of the many ways a Jeep Wrangler may surprise you. You can learn a lot about this vehicle by checking one out in person and taking a test drive, but the real learning experience begins when you take one home. If this model is right for you, don't delay in making a purchase. If you think you love it now, wait until you are behind the wheel on a daily basis. That is when the real obsession will begin!