How Chrysler Is Doing Everything Right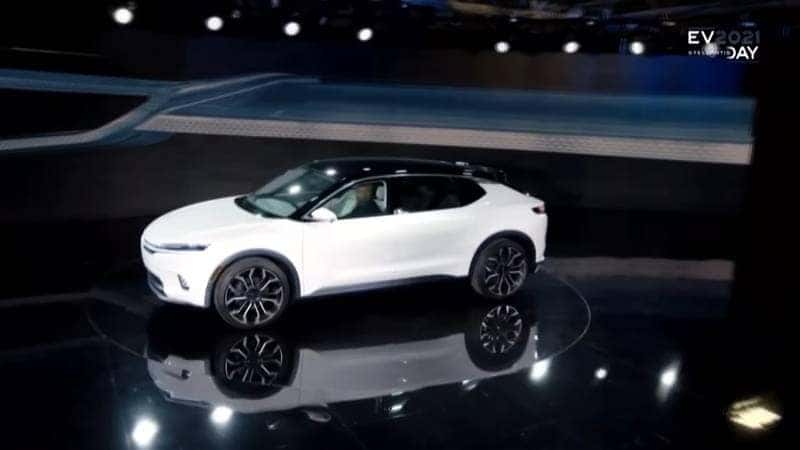 As part of the unification between FCA and PSA Group, Stellantis announced a much more forceful rate toward electrification across every brand. Jeep has produced an image of their first-ever Chrysler PHEV prototype. While Chrysler has seen rave reviews and tremendous sales with its Chrysler Pacifica Hybrid, there is more in store for the brand ahead. This upcoming Chrysler vehicle is set to debut as a plug-in hybrid electric sedan (PHEV). Plug-in hybrids are quite popular for brands to offer customers as a gateway into electrified vehicles. Chrysler, made by Stellantis, has seen growth in terms of EV offerings coming to both the Dodge and Jeep brand. Jeep has plans to launch a 4xe version of every vehicle by 2025, with the Grand Cherokee 4xe coming to us in 2022.
Growing Electric Vehicle Lineups
The efforts of the Chrysler brand extends to gaining a leg up on the competition in the EV segment that remains as a growing option among shoppers.  Despite electric vehicles not standing on top of the list for sales, clients are now examining these options more than ever. The rapid growth rate for all battery-pack-powered powertrains over the traditional combustion engines. PHEVs, EVs, both fully electric and mild-hybrids are picking up steam in spans of evolution that have led up to this decade. Chrysler was one focus for Stellantis on their EV day that included the teaser image for the Chrysler brand first debuting what looks to be a Chrysler crossover vehicle. What will the brand offer for customers? One vehicle still making waves is the premium Chrysler sedan in the 300 series.
The 300 Pushing Ahead One Year At A Time
The 2022 Chrysler 300S remains a remarkable choice for others to embrace while we wait for the brand to tap into the EV market. Starting price for the 2022 Chrysler 300 begins at $31,875 MSRP (Plus destination fee) with the high-end V8 300S trim beginning at $42,825 MSRP (Plus destination fee). For those that want to experience a true to form top-tier sedan, the Chrysler brand contains the intuitive Uconnect 4C NAV system with the clear sound of the nine-speaker Alpine Premium Audio System with added subwoofer. The leather-trimmed seating and best-in-class V8 engine horsepower and torque. The perks are found for owners and passengers alike to enjoy with its 363 horsepower and 394 lb-ft of torque leagues above vehicles of similar size and stature. A bevy of safety features including Full-Speed Forward Collision Warning with Active Braking and Lane Departure Warning with Lane Keep Assist. Those features are able to keep the driver informed with audio and visual warnings about other vehicles. Safety is one very important measure for Stellantis and their brands with their newest vehicles. We want to help any of our customers drive the newest Chrysler products at Kendall Dodge Chrysler Jeep Ram. 
Rush To Drive New Chrysler Vehicles This Holiday Season
We can help our customers shopping in person or online at Kendall Dodge Chrysler Jeep Ram. We are here to offer a full-service customer experience. There's a brand new collection of new Chrysler vehicles, including new Chrysler 300 vehicles. For those who want to buy, lease, or sell their vehicles, let us help this holiday season!
Struggling with a vehicle that isn't what you want to drive? Want to upgrade or enhance your current ride? All you have to do is make an online service appointment with us and our experienced service techs will take care of the rest at our service center! Choose Kendall Dodge Chrysler Jeep Ram today and get into the vehicle of your dreams!