How Jeep Is Building Their Best Vehicles Ever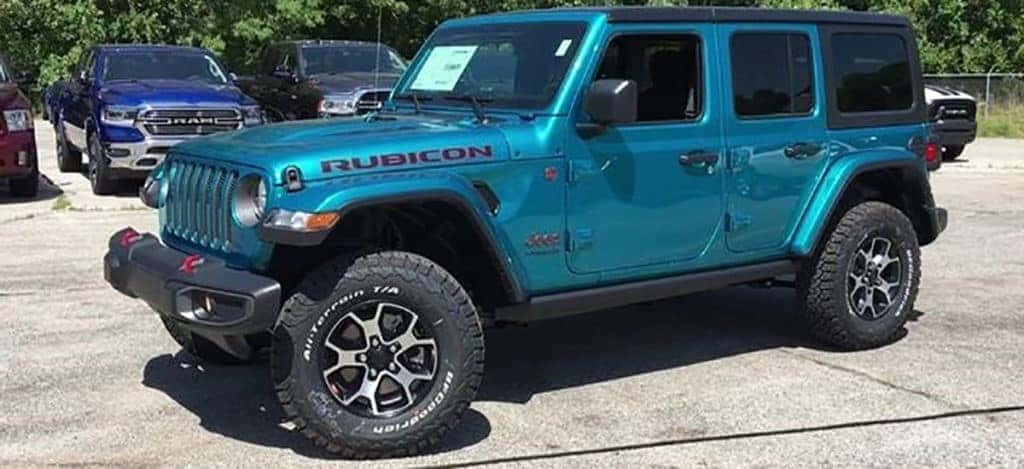 Photo credit: Jeep
Jeep has new plans for the future, on the eve of a new decade. They are aiming to become "the greenest SUV brand in the world" according to Jeep Global President Christian Meunier. Fiat Chrysler Automobiles (FCA) is the parent company to Jeep and their impending merger with PSA Groupe is going to help Jeep reach that goal. While Jeep has added mild-hybrid engines to their SUVs and EcoDiesel engines in the newest Jeep Wrangler, they are just getting started. FCA has listed a plan back in 2018 that went over all the advancements they want to see in their vehicles over five years. 
How Jeep Will Built the Best Jeeps Ever
Jeep is set to become one of the quickest automakers to adopt electrification across their entire line-up of vehicles. This plan is set to be finished by 2022 and the introduction of more hybrid versions can be assured. Jeep has started to complete their transition towards plug-in hybrids and battery-electric vehicles over this stretch. As far as the future hybrid Jeep models that will be new on the scene in the 2020 models, Meunier says those Jeep products will be "the best Jeeps ever". How so? By being the most capable and fastest Jeep vehicles yet. The first plug-in hybrid Jeep Wrangler is set to be launched next year in 2020. The plug-in hybrid Jeep will be made in Toledo North Assembly Plant after FCA's $160 million revamping of the plant will be finished. Following that vehicle's debut, we are excited for the Jeep Wagoneer and Jeep Grand Wagoneer and the upgrades to the Jeep Grand Cherokee that are set to have a new hybrid modification added. Jeep is looking to add more technology and improved drivability with each of their models across the line-up. One Jeep vehicle that is already set to make more waves is the most famous Jeep vehicle currently and will continue to be with the EcoDiesel option now available for customers to order.
The First EcoDiesel Sets the Tone For What Comes Next
As it stands today, future Jeep owners of the all-new Wrangler EcoDiesel will enjoy all the perks of top-notch Jeep engineering. As expected with any Wrangler, there are adventures waiting to happen in this fully capable mid-size SUV. However, the perks of the 3.0-Liter Diesel V6 provides 260 horsepower and a rock-solid 442 lb-ft of torque. The powertrain pumps out strength for owners while providing an impressive 6.7 second 0 to 60 and 23 city with 30 highway mpg. Considering a Jeep Wrangler as an upcoming vehicle purchase? We can help make those plans a reality at Kendall Dodge Chrysler Jeep Ram!
Check Out What We Have To Offer
We'd love to show off the new 2020 Jeep Wrangler when you come to visit us at Kendall Dodge Chrysler Jeep Ram. We're more than able to assist our customers for any buying, leasing, selling or needs they may have. We can also help buyers trade-in their current vehicle. Our knowledgable sales team shows off all our newest vehicles and high-quality pre-owned vehicles with pride. 
Not sure about going with something new and want to fix your current vehicle? We're here! We are able to make sure you're back on the road fast with our experienced service staff. Make a simple online appointment and we can help you with your vehicle problems. We look forward to being your center for all things automotive. Stop by to see us now!