How Owning a Jeep Wrangler Can Change Your Life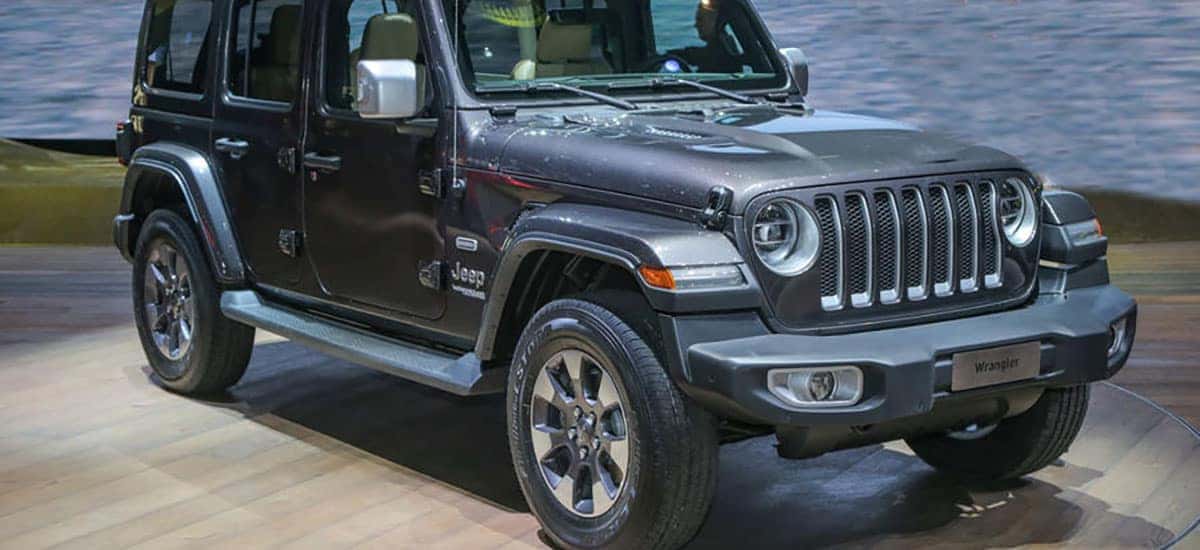 Photo credit: AutoCar
With the arrival of the 2019 Jeep® Wrangler on its way, we've thought about all the fun a Jeep owner can have with their vehicle. If any reader is curious what owning a Jeep is like, just imagine having fun going to explore off-road destinations or handling any terrain easily. Owning a Jeep, like the Jeep Wrangler, makes all of those goals possible because the Wrangler is a 4×4 vehicle that has been tested rigorously, through and through. Another perk of owning a Wrangler is being able to go "naked", removing the windows and doors and experience having the top down with the full accessibility a Jeep Wrangler provides. Maybe our readers will be surprised to learn about all the perks we've seen Jeep owners gain with their vehicle.
Cross Over To the Off-road
The off-road trails will await drivers of this spectacular vehicle. Every Jeep Wrangler is built to handle the bumps, crafted to climb the steep angles and engineered to be a ticket to travel anywhere. One Jeep that especially emboldens this design is the latest Jeep Wrangler JL. The 2018 Wrangler JL has everything to handle going over difficult terrain. Snow, dirt, muddy or bumpy, there's no stopping the latest Jeep Wrangler. The most ready off-road vehicle trim is the Rubicon trim, which provides drivers with up to 30 inches of water fording ability with 10.8 inches of ground clearance to handle going over rocks and other obstacles quite easily. So that has us thinking about what areas should a Jeep owner travel to?
Areas to Travel To In Your Jeep
Visit the sites of the closest state park to truly experience a Jeep and roam free. Believe in the possibilities with a Jeep to handle the journey the whole way through. What makes a Jeep able to climb over difficult terrain is the high ground clearance and stability that has been engineered into Jeep for decades. Depending on the circumstances (and they are all different), drivers can go anywhere somewhat easily. That's part of what makes riding a Jeep a fun adventure, getting to explore new sights all over!
We recommend servicing any Jeep vehicle to ensure there are skid plates installed underneath the Jeep vehicle's undercarriage to protect it from rocks and any other potentially dangerous terrain. Once the Jeep is ready to go, ensure to never go off-roading alone and travel with others who have some experience handling trails. This will help to create a better experience and make for a greater time while learning and seeing all that's possible in a Jeep.
Enjoy Total Accessibility With a Wrangler
The 2018 Jeep Wrangler is available with either a 2-door or 4-door option, and owners can customize their experience. Taking off the actual driver and passenger side doors to reshape most of the exterior of the vehicle has never been easier. Even the windshield can be removed to provide total clarity while exploring in the new 2018 Jeep Wrangler. The new-generation JL Wrangler provides a remarkable drive with a newfound interior quality that sets itself apart from the Wrangler JK of just the previous model year.
Look for Jeep to continue pushing the envelope with their 2019 Jeep Wrangler JL late 2018. The Jeep Wrangler JL will add a diesel-engine option and a new trim option may be added at a later date. Jeep is expected to add a plug-in hybrid powertrain by 2020 as well. For those who want to get their hands on the latest new-generation 2018 Jeep Wrangler JL, the starting price is just $27,495 MSRP (plus destination fee). You won't have to go far to test-drive one either.
Don't Go Off-Roading Without Stopping By For Servicing First!
At Kendall Dodge Chrysler Jeep Ram, we want to take care of our customers. From sales to servicing, we're here to help! If you're wondering if you should go off-roading, we can help make sure your Jeep is ready to handle the journey. If you're wondering if you should buy or lease? We can help you make the right decision. From trade-ins to selling, we're ready to provide a solution. Find the 2018 Jeep Wrangler at Kendall Dodge Chrysler Jeep Ram.
Our professional servicing team handles repairs and regular maintenance daily, we look forward to helping your vehicle return to top shape. With a simple appointment, we can get started to making you a happy customer. We look forward to seeing you soon!