How Ram Continues To Pull Ahead In The Pickup Segment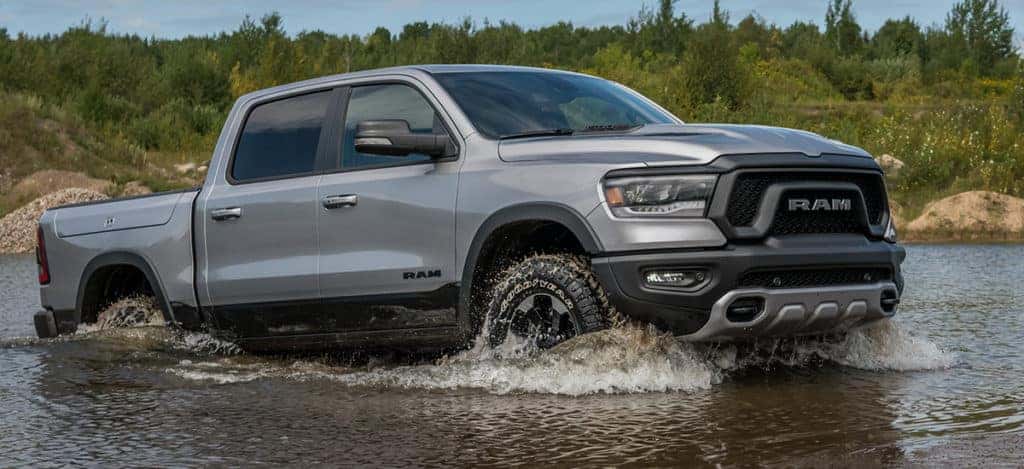 Photo credit: Ram
Ram has set a movement with its incredible hold on the pickup segment. The latest wave of sales from the third quarter has indicated that buyers have seen the difference in what Ram trucks provide compared to the competition. Ram has added more for customers to embrace by revamping their interior cabin and ride quality. Fiat Chrysler Automobiles (FCA), the parent company of Ram, has overseen the growth of the Ram brand since it became a standalone brand in 2009. After a decade, Ram has reached the pinnacle of the pickup landscape. We'll dive a little deeper into how Ram has made their mark in the last several quarters.
How Ram Pickups Have Ushered A New Era
The three largest American pickup automakers had previously seen the same results for many years until Ram jumped Chevrolet two years ago. Then this year, 2019, Ram surpassed Ford in the most recent quarterly sales, the third-quarter of 2019. As the volume of Ram pickups leaves dealerships nationwide at a faster rate and generates more income than any other brand, the market will begin to look at what Ram has done with their line-up. The Ram brand has upgraded all its products to include remarkable interior designs, a whole overhaul of luxury materials, and a much more dynamic cabin drivers and passengers alike embrace. All buyers who step into the latest line-up of Ram trucks, light-duty or heavy-duty, can find the available 12-inch touchscreen at the center of the infotainment center. The latest Uconnect system provides drivers with easier ways to handle anything on a smartphone, right on that massive screen or using voice controls to reply to a text, call anyone, and focus on the road ahead.
More Than Awards, Ram Is Winning Over Customers
The Ram brand has earned many accolades, but more have come just recently with the Ram Heavy Duty pickups winning the MotorTrend's 2020 Truck of the Year. The 2020 Ram 1500 pickup, the half-ton truck, also won the same award recently as well. Ram has seen the growth of their brand by three times since becoming its own entity. Rival brands Ford and Chevrolet have had to play catch up as Ram sold 597,368 vehicles in 2018, ahead of Chevrolet. Ford and General Motors have seen their total gross numbers fall in the past decade. The total market share after last year saw Ram grow nearly 8% over the past eight years, while Ford fell 1% and Toyota fell 1.9%, General Motors dropped down 4.9% in that same time span. Thinking about what has made helped Ram grow? The people who help buyers into them. 
The Place To Buy All Things Ram
The new 2020 Ram 1500 is a prize that customers can step into and drive home with today. We also have the award-winning 2019 Ram 1500 pickup as well. The place we would like our readers to go for a transformational shopping experience, Kendall Dodge Chrysler Jeep Ram. Our sales team has all the tools to help a customer buy, lease or sell their vehicle in no time at all. Thinking about trading in a vehicle? We're open for business for trade-ins as well. 
Feel free to go to us if you need any servicing, repairing or maintenance on your current ride. We can help you get your vehicle up and running like new with an online service appointment and visit our service center. We look forward to seeing you soon at Kendall Dodge Chrysler Jeep Ram. Stop by soon!