How Ram Plans To Continue Winning Over Drivers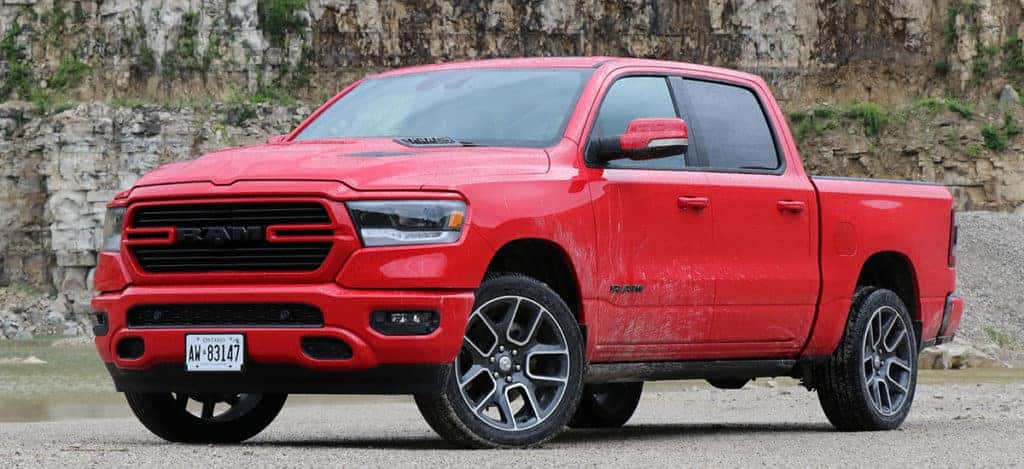 Photo credit: Ram
The surging demand of Fiat Chrysler Automobiles (FCA) most recent Ram pickups have made waves in the last year and a half. As we approach summer, the rival brands in Detroit have taken notice of note only their record sales year, but solid first quarter numbers. Ford Motor Co. and General Motors Co. have long prevailed holding the top two spots selling large pickup trucks in the U.S. Ram lingered in third place, until most recently surpassing General Motors and their Chevrolet brand with a 7% increase last year to total 537,000 full-size pickup sales. Ram achieved this success thanks to including the latest technology and more vibrant and ample interiors. The result? Let's get into how Ram has prevailed in recent months thanks to innovation and providing customers with more Ram options than ever.
Variety and Performance
FCA and Ram began selling their out-going generation Ram 1500 pickup alongside their all-new generation Ram 1500, which helped provide a new found option for customers. Dubbed the Ram 1500 Classic, first the 2018 Ram 1500 and today the 2019 Ram 1500 Classic were made available for customers to buy. Containing all the elements of the previous-generation Ram 1500 pickup and a lower price for customers to consider. Though, the all-new 2019 Ram 1500 added a new interior and upgraded with a lighter vehicle that is actually stronger and improved inside and out. For those searching for the perfect work truck, they could opt for the Classic Ram 1500 and be happy without all the upgraded materials found in the new 2019 Ram 1500.
Saving Customers Money Goes A Long Way
Many first-time customers also received showroom rebates, dealers and analysts reported. This was just the beginning of how Ram intends to continue to climb the ranks of the pickup industry that is growing more and more each year. Between a greater selection, reduced costs and a better product, Ram has earned the trust of customers, both new and returning. This is helping FCA close the gap between Ford and its F-Series. Ram was the only brand apart of the many under the FCA umbrella to post an increase in North American sales. The Ram brand's share of the market increased from 21% in 2017 up to 23% so far in 2019 in terms of the full-size market.
Ram Stands Out Over the Competition
Part of the way customers have saved money is offering valuable deductions on a brand-new truck, which has improved the brand's ability to draw loyal customers to choose Ram over the other brands. Rival brand General Motors has gone the opposite route and increased the total cost of their Chevrolet Silverado and GMC Sierra full-size pickups to 20% higher for the price found in the same vehicle just one year earlier. Analysts predict the companies earn roughly $10,000 from each purchase of a large pickup truck. Considering some of their high-end pickups can exceed $50,000, that isn't a wide margin of profit, but what they gain is the hope of loyalty. Truck owners are among the most loyal in the automotive industry and Ram has improved their inventory to make even their base model pickups with refreshing upgrades and applying luxurious tones through their vehicles.
Experience the Latest Ram Pickups Today
The best way to know if you want a new pickup is to test-drive a new one and we have the all-new 2019 Ram 1500, the consumer and critic approved pickup. Kendall Dodge Chrysler Jeep Ram is here to assist with any purchase, lease, and selling of your current ride. Also, check out our newest vehicles or pre-owned vehicles with help from our professional sales team.  
If your vehicle isn't running at full-strength, we can help you get your vehicle up and running like new with an online service appointment. Allow us to provide a rewarding automotive experience at Kendall Dodge Chrysler Jeep Ram!