How the Coronavirus Has Brought Out the Best in Companies Like Jeep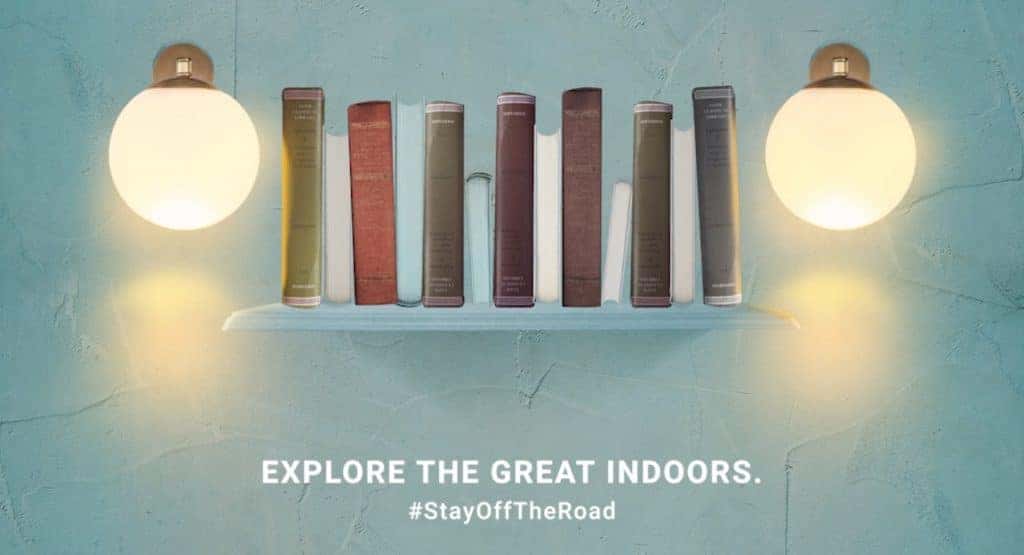 While we are all in this together, the global crisis of the Coronavirus has changed everything and in keeping with the times, Fiat Chrysler Automobiles (FCA) is prompting new campaigns to encourage people to stay at home, when possible, for their health and the safety of others. FCA's brands like Dodge and Jeep, have new ads and FCA has sponsored performances via their new Facebook Live Watch Party that includes live entertainment, question and answer segments from the artists' own living rooms into the homes of their fans. FCA has been using the hashtag #MusicMonday and brought onboard different artists to perform through the month of April.
We Are All Together At Home
Jeep has changed its famed Bill Murray "Groundhog Day" Jeep Gladiator Super Bowl ad to send a new message. The title of this commercial is called "Same Day." Part of the Jeep brand's efforts to have drivers "Stay Off the Road". FCA has also promoted another hashtag #TogetherAtHome. This is used to help everyone feel better about being at home and gives support and solidarity to all fans who are staying home to watch the talented acts perform. FCA partnered with Interscope Records, known for talent diversity, to gain various bands to sing and perform from home. The artists included the bands, X Ambassadors, who performed April 13, Dermot Kennedy, who performed April 20, and Ari Lennox, set to have their show on April 27, 2020. 
"In times such as these, familiar songs of optimism have the power to inspire like nothing else. We want to both connect and bring comfort through music to all Americans as we face this crisis together. And also to encourage our community of owners, fans and followers to pledge to stay at home, when possible, for their health and the health of their loved ones,"  said Olivier Francois, Chief Marketing Officer, FCA. 
Helping Keep Others Safe
It's important to keep in mind that we are all in this together. Regarding the performances by these bands, each artist will showcase their sets in a stripped-back set from their living room. The focus will be on the performance and less on any elaborate set production. Fans are encouraged to continue to use the hashtags #MusicMonday and #TogetherAtHome. Each half-hour performance is set to stream live via Facebook Live Watch Party at 7 p.m. ET across the Facebook channels of every FCA brand, including Alfa Romeo, Chrysler, Dodge, Jeep, FIAT and Ram, in addition to the artist's own Facebook pages. Each performance can be found in full and complied as a part of a new Instagram "IGTV" series and across each brand's YouTube channel on the #MusicMonday playlist. To show support, continue to use the hashtags and stay safe indoors. FCA has also planned to donate 1 million face masks per month to first responders and health care workers. In fact, FCA is in the process of converting its first plant to make this remarkable goal happen.
"We want to send messages of hope, solidarity and optimism to everyone who is doing their part to combat the spread of the virus, for the people staying at home and to those working on the frontlines. Most of the work you'll see in the coming days and weeks is rich with emotion, comfort and resilience. I do think, however, that we should not forget about the importance of a good smile or a good laugh, too, as it joins people together and offers a feeling of normalcy or relief in such unprecedented times. So, you are going to see some additional content coming from us that reflects that spirit, as well," said Olivier Francois, CMO, FCA. 
Drive Home New Jeep Vehicles Today Online!
Interested in a new vehicle? We have plenty to choose from, including an expanded new Jeep vehicle inventory. If you're curious about whether you should buy or lease, let us help you make the right decision. We also honor trade-ins and selling vehicles, and we're ready to help find a solution for our customers online. We work hard to ensure a fantastic experience the whole way through, even during this unexpected time.
Allow us to help out with any repairs. We will work to get your vehicle back into shape as soon as possible. With a quick online service appointment, we can get started on making you a very happy customer after a visit to our service center. Check out our social media pages and like us on Facebook. Thanks for choosing Kendall Dodge Chrysler Jeep Ram for your automotive needs.