How to Make Your Used Pickup Look like New!
Shopping for 
used pickup trucks for sale in Miami
 is one of the best ways to get a quality vehicle on a budget. Not only can you save money, but you can also find specialty or unique trucks or features that are either no longer available or that would have cost you a pretty penny when they were new.
When you shop the right dealership, like Kendall RAM, there is a lot of quality control that goes into what trucks are made available for sale. Not only do these trucks run well, but they also look good. However, you still might notice the truck's age, such as in its dull paint job or its faded upholstery. If you shop at a less reputable dealership, you might notice other cosmetic issues, such as paint chips, stained carpets or cloudy head-lights.
Here are a few things you can do to make your used truck look as good as new, letting you enjoy a beautiful ride while still saving a lot of money: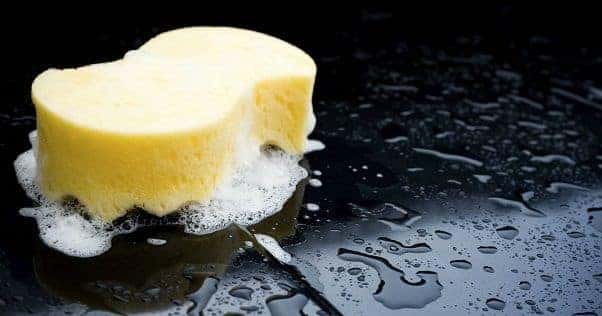 Repaint or Touch Up the Paint
A new paint job is a small investment that has a huge payoff for the look of your truck. No matter what the model year, a new paint job can make a truck look brand new from the outside. If the exterior has widespread problems — such as discoloration and numerous scratches or chips — consider a whole new paint job. If there are just a few chips or scratches, consider touching up just those spots.
Always hire a professional to perform the work, even if you just need a few touchups. Automotive paint requires special application, and it usually involves several layers of paint to get the iridescent look so popular now.
Apply a Coat of Wax
If the paint is smooth and even but just a little dull, a coat of wax may be all you need to get your truck looking brand new. Use a high-quality product and apply it appropriately to get the best results. If you are unsure of your skills or just don't want to take on the work yourself, you can hire someone to detail your truck for you and give it a fresh shine.
Shampoo the Interior
Inside your truck, faded or dirty upholstery or flooring will make it look dated. Many trucks have vinyl upholstery and flooring to protect against wear and tear. However, if yours has a cloth interior, you will need to shampoo it thoroughly to make it look like new again. You can rent a cleaner to do the work yourself, or you can hire a professional to get results for tougher jobs.
Replace the Mats and Get Seat Covers
If stains in your flooring or upholstery cannot be removed, you can correct the problem by simply replacing the mats or putting covers over the seats. You should also consider replacing the mats if the old ones have holes or are fraying.
For extreme situations where there are holes in the upholstery or the carpeting lining the truck floor, you can look into reupholstering or recarpeting.The work can be expensive, but it may be worth it if you plan on driving your truck for many more years.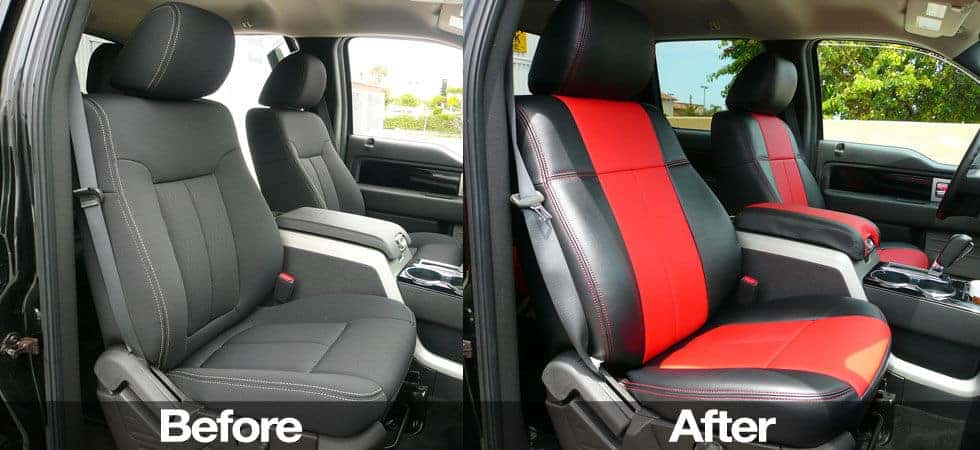 Detail the Inside and Outside
A thorough cleaning is often all your truck needs to look like new again, especially if it has been well cared for in general and the major components are without flaw. Take the truck to be detailed inside and out, and all the surfaces will be sparkling. Leather or vinyl conditioner can restore the dash, polish can brighten the tires and shine the chrome, and a thorough cleaning will remove any lingering odors that can make the truck seem stale and dated.
Clean the Head Lights
Over time, the glass on the head lights can become clouded from the inside. Cleaning them isn't as simple as spraying on some glass cleaner. You may have to remove the head lights and use special cleaners for the job. Taking your truck to a professional to have the service done is best. When it's done, you'll have shiny new head lights that improve the appearance of your whole truck.
Update Systems
If you buy an older truck, the internal systems may be quite dated. For example, you may have a radio with analog knobs or a cassette deck. You can update the look of your truck — and its functionality — by updating some of these systems. You might want to get a new radio or add a navigation system or other perks. Any improvements you make will also increase the value of the truck on resale.
Replace Anything That's Broken
Does your truck have a missing headliner? Has the clock stopped working? Is there a crack in the door handle? Are the windows stuck? Replace or repair anything that is broken or missing. You'll enjoy the look of the truck more, and you'll improve its value if you want to sell it later. 
Replace Rusting Elements
Some older trucks may have rusting around accents like the vehicle logo, the tail gate hinges or the hitch. If the rust is contained to the accents, you can replace them and improve the look of your truck. If the rust has spread to the body, you might have a bigger problem on your hands. Take the truck to an auto body specialist to get a full assessment.
Replace the Tires
Older trucks often have older tires on them, as well. Older tires can not only make the truck look older, but they can also be at higher risk of failure on the road. Replace the tires with an updated style that will make the truck look nicer and will improve its safety. You might even consider specialty rims or hub caps to improve the truck's look or to better reflect your personal style.
For the best used pickup trucks for sale in Miami, shop Kendall RAM. We choose only the best pickup trucks to offer on our lot, and we detail every model before it goes on sale. You'll find plenty of used trucks that look as good as new on our lot, and you'll find great prices to match. Visit us today to explore our selection and take a test drive.