Improve Tax Season with a $7,500 Tax Credit for Buying New Pacifica Hybrid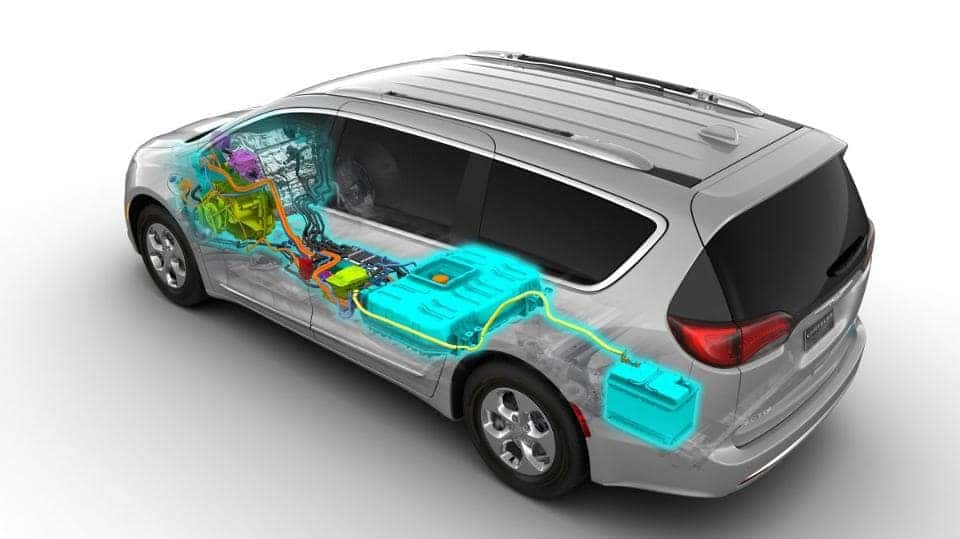 Tax season can be a frustrating time of the year if you are paying taxes, but it can also be a rewarding time of the year if you are getting a refund check. But one thing that might make next year's tax season a little better for anyone would be purchasing a new vehicle that qualifies for a $7,500 federal tax credit.
There are several vehicles that qualify for the tax credit, but one of the newest to qualify that is also grabbing up awards is the new 2017 Chrysler Pacifica Hybrid. Not only do users save fuel costs, but they reduce their carbon footprint and they get money back for their purchase — sounds like a win-win-win.
Maybe you are thinking "that all sounds great, but hybrids are usually sedans and too small for my family." That's not true for the Chrysler Pacifica Hybrid. It has seating for seven passengers, which is great for a family or business. Also, the Pacifica Hybrid is equipped with a ton of technology, a comfortable interior and an award-winning powertrain that makes it fuel efficient, yet powerful. Here are some highlights.
The Chrysler Pacifica Hybrid has a pure electric range of 33 miles. That means it can travel 33 miles without releasing any tailpipe emissions.
The Pacifica Hybrid has a combined hybrid fuel economy of 80 MPGe (miles per gallon equivalent).
The Pacifica Hybrid's powertrain consists of a 16 kWh battery paired with a 3.6-liter Pentastar V6 engine that produces 248 horsepower.
Between the tax credit and the incredible features of this van, you have to admit, you want a Pacifica Hybrid! Check out our Chrysler Pacifica inventory at Kendall Dodge Chrysler Jeep Ram here.
Photo source: Forbes