Introducing the 2017 Chrysler Pacifica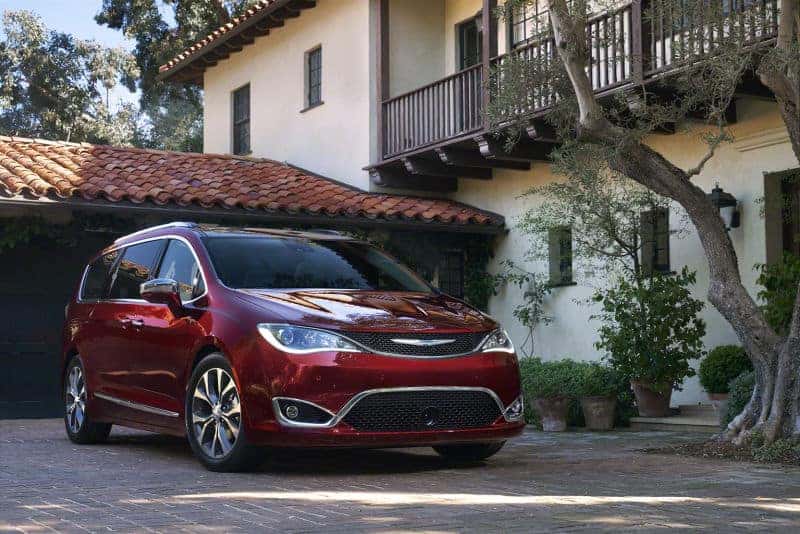 The new 2017 Chrysler Pacifica will make you the coolest mom or dad in the drop off line at school. This minivan was created with cutting edge technology, and comfort in mind. After a test drive in this baby, you will be saying, "bye bye" to your SUV, and "hello" to the future of minivans.
Technology Entertainment
The new Pacifica has new features including, SiriusXM Radio, multiple Uconnect screens, USB charging ports in the front seats and back rows.
With the vehicle's Uconnect system and various plugins for entertainment jacks, everyone will be happy with their own entertainment options. The SiriusXM satellite radio can be played on the main speaker system, while both the screens in the back can play different TV shows or movies via the minivan's BluRay DVD player.
The Pacifica also has an option to be a wireless hotspot. Save on your mobile data plan by subscribing to the in-vehicle hotspot, which will makes it possible to stream Netflix, Pandora, Hulu and more from any mobile device, tablet, or laptop.
Cargo and Storage
Never run out of room in the Pacifica. There are 197 cubic feet of cargo capacity and there is additional storage in cargo bins located in the second and third rows.The Pacifica is also equipped with Stow 'N Go Seating for more storage space. This van also posses handless sliding door openers, allowing for more ease when packing the van. Also, there is a vacuum conveniently stored in the car, ready to clean up those little messes when needed.
Interior and Exterior
The 2017 Chrysler Pacifica awarded Wards Auto Report's 10 Best Interiors list for 2016. With smooth leather seats, and reclining third row seats, it makes sense this van is on the list. The Pacifica is able to combine comfort and style in both the inside and outside of the van.
The outside style is created to have an athletic style. There are two large sunroofs, allowing for sunny drives during the day, and stargazing at night. There is an option to upgrade to 20-inch aluminum wheels for those who really want to ride in style.
Come down to Kendall Dodge Chrysler Jeep Ram today, and take one for a spin.
Photo source: chrsyler.com