Is Google Android Auto Better than the Infotainment from the Factory?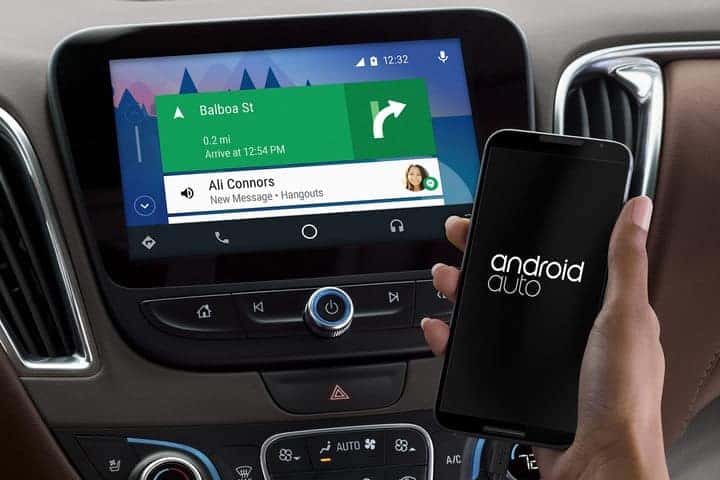 Per year, more than 3500 deaths and 390,000 injuries occur due to driver negligence. The main culprit? Infotainment systems, the same kind we get from Fiat Chrysler Automobiles, Kia Motors, Chevrolet, and many other automakers. Recently, the AAA Foundation for Traffic Safety decided to conduct a little research on built-in infotainment systems and how well the alternatives match up. Surprisingly, the alternatives in question aren't aftermarket systems like we discussed not too long ago. Actually, Google Android Auto and Apple CarPlay were the preferred alternatives according to the study.
Here's what happened. The AAA Foundation for Traffic Safety rounded up fifteen vehicles; ten of these vehicles were selected for their built-in infotainment systems, and the other five were selected for variety, and based on the requirement that they could support Apple CarPlay or Google Android Auto. These five vehicles were the 2017 Honda Ridgeline RTL-E, 2017 Ford Mustang GT, 2018 Chevrolet Silverado LT, 2018 Kia Optima, and 2018 Ram 1500 Laramie.
While conducting the study, drivers needed to complete several tasks, consisting of selecting or programming audio entertainment, calling and dialing, text messaging, and programming navigation. Whether these tasks were completed by using voice commands, the touch screen, or other interactive technologies were also examined, but the main factor the study was focused on was the level of visual and mental demand, or attention, needed from the driver to complete the above tasks.
According to the results, "CarPlay and Android Auto systems generated an overall moderate level of demand, whereas the built-in (native) systems led to overall very high levels of demand."
When it came to the ten vehicles specifically studied for their built-in infotainment systems, none of them generated low demand, and six of them generated high or very high demands. The AAA Foundation for Traffic Safety went a step further and also tested the other five vehicles selected and the operation of their infotainment systems prior to plugging in Apple CarPlay or Google Android Auto. Results indicate that the Kia Optima, Chevrolet Silverado and Ram 1500 generated overall moderate demand, while the Honda Ridgeline and Ford Mustang generated very high demand from the driver.
Furthermore, the results between each smartphone app were also interesting. Each seemed to overthrow the other based on the task selected. For instance, Google Android Auto had much lower driver demand for programming navigation, but needed drivers attention a little more for text messages. When it came to voice commands and interactions, Apple CarPlay had more trouble with completing such tasks and required center console input, whereas Google Android Auto required less attention to perform such tasks.
At first glance, one would think it's obvious that Apple CarPlay and Google Android Auto help drivers be less distracted. Each app completely locks the user's phone, only allowing for operation of select apps through the built-in infotainment touchscreen. The study by the AAA Foundation for Traffic Safety added a whole new level of data to take into consideration when buying a new or used vehicle with a built-in infotainment system.
Will these same results prove true for Google's new Android Auto infotainment system? Maybe, it seems pretty intuitive. We think it would be better suited for autonomous self-driving vehicles though. What do you think? Let us know on Kendall DCJR social media.
Photo Source/Copyright: Digital Trends