It's National Car Care Month, Show Your Ram Truck Some Love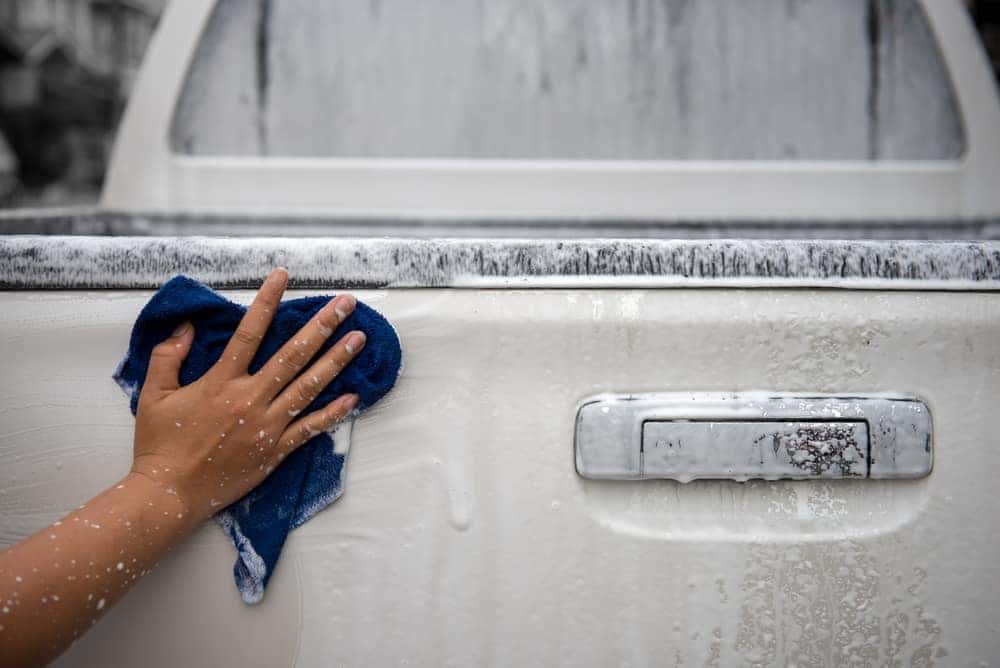 April is #NationalCarCare month. National Car Care month was Created by the Car Care Council to remind drivers to do a semi-annual car care inspection, which comes just in time for this summer's planned road trips. So, when's the last time you showed a little love to your truck? If it's been awhile, here are some things you should do to keep your truck in tip top shape.
Detailing
Detailing is a great way to keep your car's exterior and interior looking great even as it ages. While you should routinely clean the exterior and interior of your car on your own, detailing is beneficial because it takes care of the little things you may not notice for yourself. There are different levels of detailing, and if you can afford one of the more expensive services, do it. Different aspects of detailing include buffing out scratches, cleaning upholstery and carpets, using protective products on the interior and exterior surfaces.
Vehicle Inspection
Do more than just get an oil change the next time you bring your vehicle in for an oil change and  pay to get it thoroughly looked at by a mechanic. Thorough inspections can help identify future problems before they become big problems. This will allow you the time to save up money to pay for the work you need to get done, as well as schedule an appointment and plan for optional transportation if your car will be in the shop for more than a day.
Invest a Little Bit
This is a great time to think about any of the little changes or buy accessories that might make your driving experience more pleasurable. Does sitting down on your leather seats burn the back of your legs after the car has been roasting outside all day? Maybe get some seat covers. Would you be a safer driver if you had a mount for your cellphone while you are driving? Want to get a backup camera installed? There are probably a lot of little things you could do to improve your car and make you want to keep it forever.
Glove Compartment
A lot of people get in the habit of storing all of their receipts in their glove compartment and after too long it just turns into an organized mess. Take the time to go through and organize the receipts you want to keep and throw away the ones you don't need. You should also check to make sure that your glove compartment has easy access to all of the important and required documents you need in case you get pulled over or you get into an accident.
Want to give your truck a little TLC? Come by Kendall Ram, we can help you get everything you need to make your truck as fabulous as it was the day you bought it. Our service department can do a thorough vehicle inspection and our parts department has all of the items you might want to spruce up the interior or exterior of your truck.