Jay Leno Surprises Veteran with Dodge Hellcat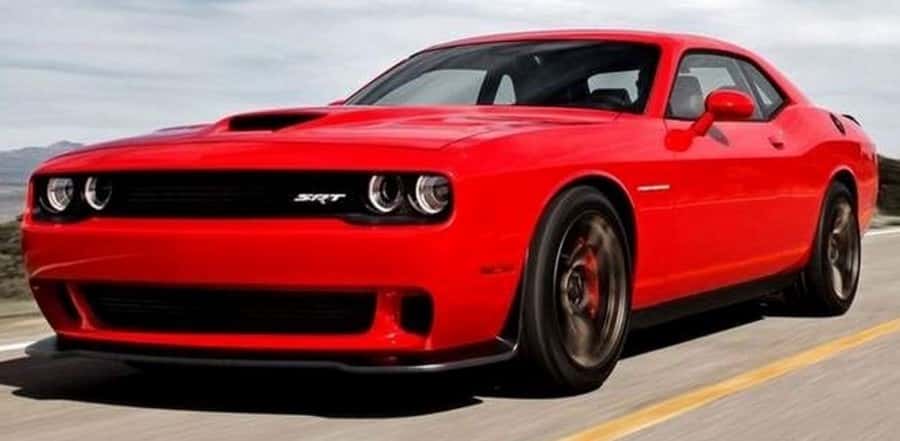 Though he's best known for his prowess as a comedian, Jay Leno is a truly multi-faceted man who never ceases to amaze.
For years, his passion for cars, and his mind-blowing collection of them have been newsworthy topics. He is the owner of some of the most sought after models in history.
His long list of treasures includes vehicles that date back to the early 1900s, as well as much more recent additions, like a 2010 Jaguar CX75 and a 2014 Corvette Stingray.
But his most recent acquisition will not be staying in his garage. Though the Dodge Challenger SRT Hellcat has only recently arrived at your nearest Dodge dealership in Miami, Leno already got one and gave it away.
He gifted his brand new Dodge Challenger SRT Hellcat to a war veteran who suffered serious injuries while overseas.
That's right…all 707 horsepower now belong to veteran Cpl. Ethan Leberge thanks to Leno's incredible generosity.
Leno said that after visiting troops in Afghanistan in October, he really wanted to do something fun for one of them.
So he got the names of numerous soldiers who had been wounded in combat and picked one at random. Leno said he hopes the act "expresses what we want to do for all soldiers."
Leberge, who suffered injuries during a suicide bombing, seems like the perfect person to receive Leno's Hellcat.
Leberge suffered a brain injury along with serious damage to his body because of shrapnel. Two of his friends died in the attack. Though he's lucky to have survived, after more than ten surgeries, he is still working to recover.
When Leno went to meet Leberge, he took him out for a ride in the Hellcat, the most powerful muscle car in history. When they got back, the veteran said he wouldn't mind owning one himself one day.
Leno tossed him the keys and said "America loves you." He also told Leberge not to get any tickets behind the wheel of Dodge's unrivaled beast, but Leberge said he couldn't make any promises.