Jeep Adding Diesel Powertrain in the Wrangler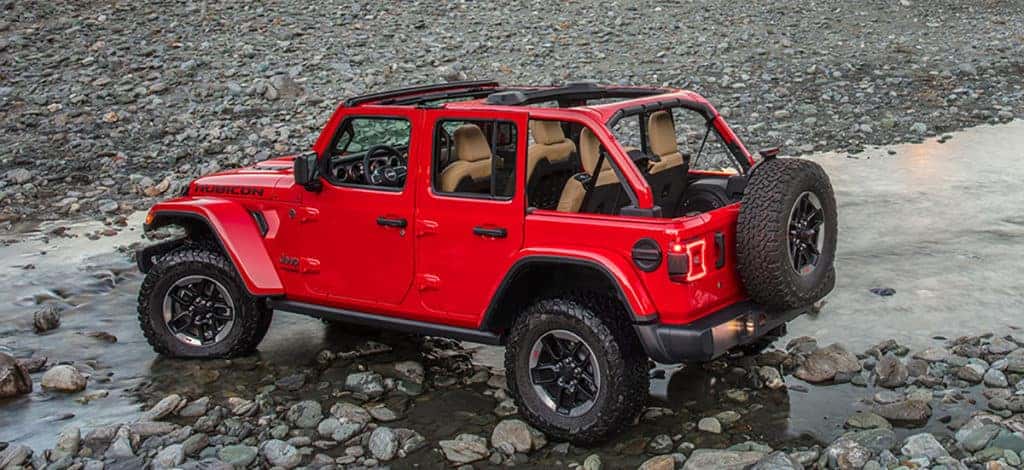 Photo credit: Jeep
Jeep is continuing 2019 the same way it went through 2018; successfully. Many new Jeep vehicles are expected to hit the market before long including the 2020 Jeep Gladiator, the Jeep Wagoneer and Jeep Grand Wagoneer. Jeep will also debut a new diesel model for their 2019 Jeep Wrangler. While there is also an expectation that Jeep will add a new diesel engine for the Wagoneer as well, the day will soon come for the iconic Wrangler to allow customers to gain the gas-saving powertrain option. Everyone wants to see better options for fuel economy. Let's look at all the differences of the latest Jeep Wrangler and the plans coming up.
New Powertrain Option
Jeep is excited to debut what is expected to be a 3.0-Liter turbo diesel V6 engine. The estimated 30 highway mpg rating, up 5 more mpg than the current 2019 Jeep Wrangler. Talk of a Wrangler Plug-In Hybrid has been swirling for some time as the 2020 Jeep Wrangler is expected to have the PHEV option. For now, Fiat Chrysler Automobiles (FCA) is happy with its mild-hybrid engine. The latest turbocharged inline-four 2.0-Liter and a 48-volt battery debuting this spring. This engine carries 268 horsepower and an impressive 295 lb-ft of torque. Powering through off-road excursions will never have been easier.
Better Fuel Ratings
Jeep is striving towards ensuring their vehicles will have much better EPA ratings going forward for their vehicles. This is an idea spearheaded by the CEO of Fiat Chrysler Automobiles (FCA) Mike Manley himself.
"The next five years will continue to be extremely challenging for our industry, with tougher regulations, intense competition and probably slower industry growth around the world. Nevertheless, with a laser focus on execution and continued flexibility that allows us to adjust as circumstances change we have a clear line of sight to achieving our five-year ambitions," Manley said in a letter to employees.
Iconic Style With Further Upgrades
The newest generation Wrangler came out in 2018. A change towards making the vehicle even more user-friendly with taking off the hard and soft tops was welcomed by Jeep die-hard fans. The same Jeep Wrangler elements are there with the box-shaped, seven-slot grille and fender flares. There's also the iconic round headlights, but the look now has a throwback look regarding the headlights further into the grille.
The 2019 Jeep Wrangler interior has been heavily updated with the large available 8.4-inch touchscreen. Drivers can choose between cloth, upgraded cloth or available leather seating. Roomy with up to 25.7 inches in the two-door models and up to 38.3-inches in the four-door versions. There's up to 72.4 inches of cargo room with the second row down. The best part about having a Wrangler is the ability to let all the windows down, take off the doors and windshield and drive a Wrangler anywhere. Want to experience this soon? Stop by Kendall Dodge Chrysler Jeep Ram.
Find the Jeep of Your Dreams
We have the newest Jeep Wrangler available for a test-drive. Come to Kendall Dodge Chrysler Jeep Ram where we are happy to help with any buying, leasing, selling or trade-in offers. Let our professional team show off our new vehicles and line-up of wonderful pre-owned vehicles.
Experiencing issues with your current vehicle lately? We can make sure you're back on the road quickly with our experienced servicing staff. With a simple appointment, our friendly service team will help your vehicle problems be resolved in a timely fashion. We look forward to being your center for all things automotive. Stop by to see us today!