Jeep and their Wrangler Has Never Looked Better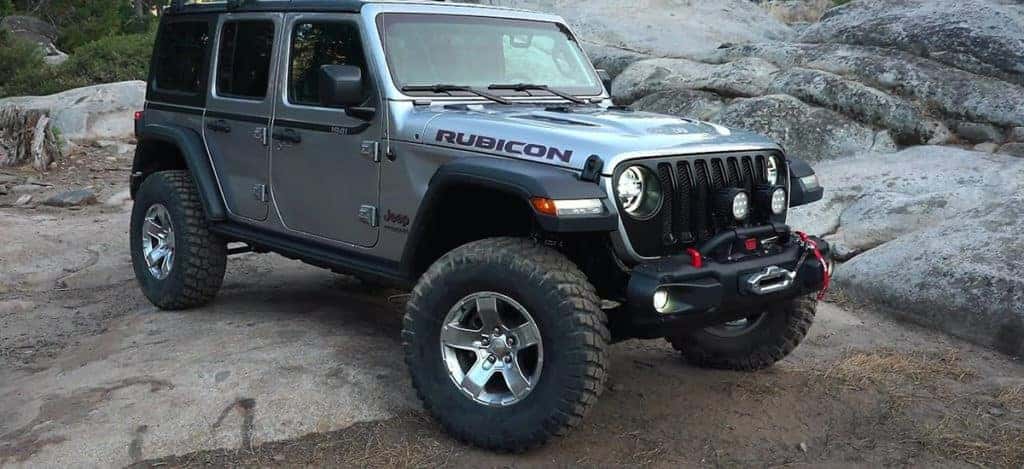 Photo credit: Jeep
Jeep® is a brand that has continued to grow and expand, decade after decade, amounting to over 75 years of success. The Jeep brand has made a home of the city of Toledo, specifically the Wrangler, the world's best sport utility vehicle (SUV). Toledo has actually been a place for automakers to make vehicles as far back as 1910, with the Jeep factory making the Wrangler since 1974. The city as a whole loves Jeep, as the Jeep factory in Toledo is the top market for Jeep in the entire company.
"It's a sign of tremendous pride in our city. We've always taken a lot of pride in Toledo being the glass capital of the world, and I think they have that same feeling towards the Jeep plant," said Bruce Baumhower, United Auto Workers Local 12 president.
Wranglers Are Celebrated For Retaining Value + Providing Adventure
Wranglers are known for holding their value, with a 63.5 percent residual value according to ALG and won ALG's 2018 award for Off-Road Utility. Customers have embraced the Wrangler for generations for its ability to handle going the road less traveled. Properly fitted Wranglers are made to handle water fording and rock crawling with ease, exactly what Jeep owners love about their Wrangler; the adventure and fun that the vehicle provides. The same sentiments are echoed by Jeep dealers across the United States and the world over.
"Customers buy Jeep for its capability. I've heard about this for years. Bad on J.D. Power, bad on this, bad on that. But you show me one car that holds its value as well as the Wrangler. There aren't any," said Steve Wolf, Jeep dealer in Houston.
Jeep Continues To Grow and Expand
Fiat Chrysler Automobiles (FCA), who is the parent company of Jeep and represents the brand, has seen Jeep vehicles flying out of stores. In November 2018, the 2018 Jeep Wrangler was named SUV of the Year by Motor Trend magazine and their sales of the Jeep stalworth vehicle show the vehicle's success. Jeep sold a record 240,032 Wrangler vehicles in 2018 alone!
The automotive industry as a whole did not have a banner year in 2018, but Jeep saw their brand grow by 17% alone in just 2018. The Wrangler wasn't the only vehicle to see tremendous popularity, as the Jeep Compass and Cherokee saw their best sales numbers ever as well. As a whole, Jeep sold a record 973,227 vehicles, just shy of a million vehicles sold. Customers have searched for an exciting, fun and adventurous vehicle in recent years.
All of those attributes describe Jeep so well and for many who have wanted a Jeep pickup, Jeep has introduced their all-new 2020 Jeep Gladiator pickup. The 2020 Jeep Gladiator will be the first Jeep pickup truck in 26 years! To get behind the wheel of a brand new Jeep vehicle, we welcome our customers to visit us at Kendall Dodge Chrysler Jeep Ram.  
Find Your Next Jeep With Us
The place that has the Motor Trend SUV of the Year is Kendall Dodge Chrysler Jeep Ram. Come drive the 2019 Jeep Wrangler JL when you visit us at Kendall Dodge Chrysler Jeep Ram today! We're happy to assist with any selling, trade-in, buying or leasing needs our customers have.
From oil changes to ensuring your vehicle runs smoothly, we're ready to help with a service appointment, our service department is ready to help so you can enjoy your ride. Stop by today for a test-drive and see for yourself the difference we represent every day for our customers. We look forward to helping out in any way possible! We hope to see you soon.