Jeep Doesn't Fear Competition From Any Other Brand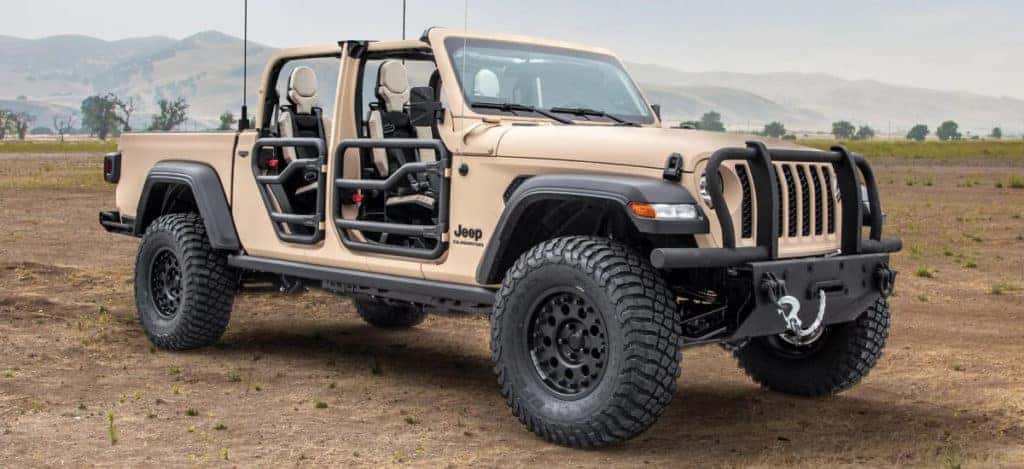 Photo credit: Jeep
The Jeep brand and Fiat Chrysler Automobiles (FCA), the parent company to Jeep, has created more options to keep up with the rise of SUVs and pickup popularity. Among those Jeep vehicles, the 2020 Jeep Gladiator saw an increase of 25% from the second to third-quarter sales. This quarter, according to Edmunds.com, an automotive resource publication, the Gladiator is apart of all sales that were higher for FCA, included in their total truck sales for the third-quarter that grossed over a quarter higher than the third-quarter in 2018. Despite the success of the Gladiator mid-size pickup, Jeep is still selling its share of its top SUV models. Jeep will continue to push its SUV sales when the new Jeep Wagoneer and Jeep Grand Wagoneer make their expected debut in 2021. 
FCA Prepares For More Jeep SUV Options
While FCA and Jeep sell the Jeep Gladiator, Jeep Grand Cherokee, and Jeep Wrangler SUV models, they will have new models early in the next decade. FCA upgraded its production facility in its Mack Engine Complex in Detriot, Michigan. Their efforts were listed at $1.5 billion, to completely revamp their production facility. The goal is to introduce the Wagoneer SUV models as luxury, three-row options for customers. These plans have been long in the works and other companies are now trying to keep up. Ford has announced they are planning to bring back their Bronco vehicle. Will the Ford Bronco take away sales from the current and future Jeep vehicles?  
"We're always in tune with the industry with what's going on with other OEMs and what suppliers and customers are doing, but our focus is [Jeep] Wrangler and optimizing that… we're not in a place where we're reacting to others. If we're doing our job right, it doesn't matter what the others do," Mopar chief told Muscle Cars & Trucks. 
More Jeep Success Will Come In 2020
Jeep is expected to deliver a new version and expand their Jeep Grand Cherokee. The Jeep brand might be helping the United States military, as they famously did back in World War II, with a new partnership to build an Army version of the Jeep Gladiator. A new sand-colored Jeep Gladiator concept was made as a prototype that could serve as this armed forces vehicle. Named the Gladiator Extreme Military Truck, aka the XMT, is a sight to be seen. The diesel version of the Jeep Wrangler has arrived and will expand in popularity in the next decade. Don't wait any longer to check out the newest Jeep vehicles that are ready to go currently at our dealership. 
Start Your Jeep Adventure With Us 
Drive off with a new Jeep vehicle from Kendall Jeep Chrysler Jeep Ram today! Our professional staff handles everything from sales to servicing for our customers. If you're planning to go off-roading, we can help make sure your Jeep is ready to handle the adventure. We have the new 2020 Jeep Wrangler and the new 2020 Jeep Gladiator ready for your test-drive. If you're wondering if you can buy or lease? We can help you make the best decision. From trade-ins to selling, we're here to provide a solution.
Don't wait too long to serve your vehicle, which we can help even if you didn't buy with us. With a simple online service appointment to our service center, we can get started on getting you back on the road. We'll cover all your automotive needs at Kendall Dodge Chrysler Jeep Ram!