Jeep Is Enjoying Record Breaking Sales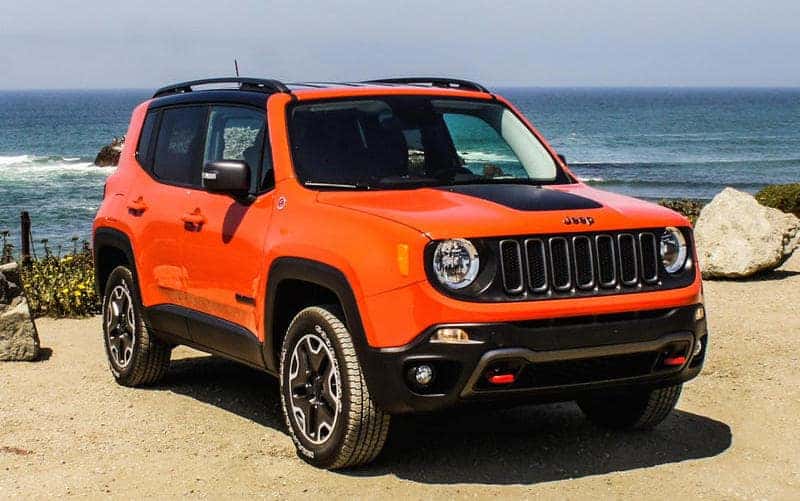 Jeep Cherokee in Miami had a lot to be grateful for this past November and hopefully remembered to give thanks before indulging in the truly American tradition of  turkey, football  and family. This November, Jeep celebrated year-over-year sales gains compared to the same month last year. Jeep is also on track to enjoy record breaking global sales as it continues to expand its lineup.
Jeep sales are up 24 percent in the U.S. market alone and up 22 percent compared to November 2014. This was the largest sales gain of any FCA brand during the season of thanks, despite two less selling days.
Contributing Factors
There are a number of outside reasons that contribute to the rise in sales for the month of November: oil prices are lower, more people are employed and able to afford Jeep brand vehicles. Probably the most important contributing factor is that Jeep is currently celebrating their strongest lineup ever.
Even though Jeeps are celebrated worldwide, they've been capturing the North American market more than any other. That is attributed to the fact that Jeeps are pure unadulterated American fun. With sales growing strongly, they look forward to carrying this momentum into next year as the brand celebrates its 75th anniversary.
Jeep's Expanding Lineup
Another contributing factor is the success of the newest member of Jeeps lineup: the Renegade. As a true American icon, the Renegade is the perfect name for their first subcompact SUV. Dispensing of the large bodied SUV, the Renegade resonates with those who love the Jeep brand but prefer a smaller model. A model that can still perform like a Jeep but provide better fuel economy and smoother ride.
No time for slowing down now, Jeep's continuing to pick up the pace for the 2017 and 2018 model years. The addition of the Jeep Grand Wagoneer SUV is slated to arrive late 2018. Meant to add competition for the luxury brand Land Rover, the Grand Wagoneer will be a three-row upscale SUV, even grander than Jeeps Grand Cherokee. Jeeps entrance into this segment is overdue and will be welcomed by Jeep drivers.
A compact crossover is said to replace the Compass and Patriot in late 2016. There is also an expectation of a Wrangler pickup to appear on the market within the next year or two. Though no new developments have been made regarding that, there are many inside Jeep who are huge advocates for the Jeep pickup, especially Jeep's Chief Mike Manley.
"I am a huge advocate for Wrangler pickup in the lineup," says Manley who has made his devotion to this concept not so quietly. "It has a historical place in our brand."
Given Jeep will be celebrating the 75th anniversary, the relevance of the pickup in the brand's history plays perfectly into this. It seems to be perfect timing to introduce a product with such relevance to America's military history.
FCA Celebrates Their Brand
As a whole, the FCA is celebrating its recorded best November in sales since 2000. That's 68 consecutive months of the year-over-year sales increase. The FCA lineup consists of Jeep, Ram, Dodge, Fiat and Chrysler brands.