This Week is Full of Jeep Events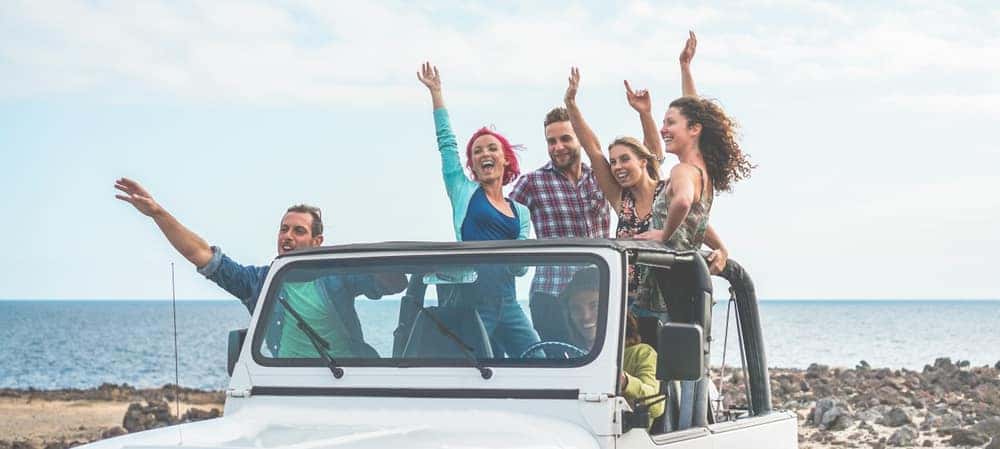 If you missed this year's Jeep Beach, fear not fellow Jeepers … there are still some Jeep events that will surely satisfy all of your Jeep needs! From South Florida Jeep Club events, to Go Topless Day, to Jeep Beach Jam, we're here to make sure you and your Jeep never miss an opportunity to strut your stuff and find your next road to adventure.
South Florida Jeep Club
The South Florida Jeep Club is a great place to find many Jeep events that are going on in your area. The club was originally founded in 1982 under the name "Plantation Jeep Club." The founders figured that camping and four wheeling in a group is not only more fun than going alone, but it is much safer. After gaining some traction (no pun intended) and notoriety, the club was renamed to the "South Florida Jeep Club" in 2006.
The club meets on the second Tuesday of every month, where they organize and participate in activities including four-wheeling across the United States, camping, canoeing, parades, picnics, charity events, sporting events, vacation cruises, and more. If you take great pride in owning your Jeep and love to share your enthusiasm, the South Florida Jeep Club is a great fit for you!
Go Topless Day
Alright South Florida Jeepers, it's time to take those tops off again! This Saturday, May 19, marks Jeep's 11th annual Go Topless Day. This is a nationwide event, which signifies the return of warm weather, and allows us warm-blooded Jeepers to indulge in all of the adventure that comes with owning a Jeep! Whether your own a hard top, soft top, bikini top, or no top, Go Topless Day is the time for you to shed it all and celebrate with the Jeep family!
Jeep Beach Jam
What happens when you combine five days of Jeep enthusiasts, family fun, and Jeep activities? You get Jeep Beach Jam. In just two years, Jeep Beach Jam has posted record Jeep attendance numbers, with the first year brining in 900 Jeeps and the second year bringing in over 1,200! This year, from May 15 to May 20, Jeep Beach Jam expects over 2,000 Jeeps and will give fellow Jeepers the opportunity to explore the beauty of Panama City Beach and traverse the amazing intracoastal off-road scenic trail rides. In addition, they offer a Poker Run, a multi-day scavenger hunt, beach bonfires, drive-in movie night, sandcastle demonstrations and so much more. This Saturday, they are trying to set a Guinness World Record for the largest gathering of topless Jeeps for Go Topless Day! So if you or your friends have a Jeep, get down there and make history!
Remember to take of your Jeep after you've had your fun. Regular maintenance and washes are vital to not only retaining the value of your vehicle, but for extending the lifetime of your Jeep. Come visit us after your off-road excursions to make sure your car is in tip-top shape for your next adventure. And if you're in need of a new Jeep to kick off your next bit of fun, come visit us or check us out online to see our amazing inventory of new Jeep models and used Jeep models!