Jeep Expanding Factory To Produce More Vehicles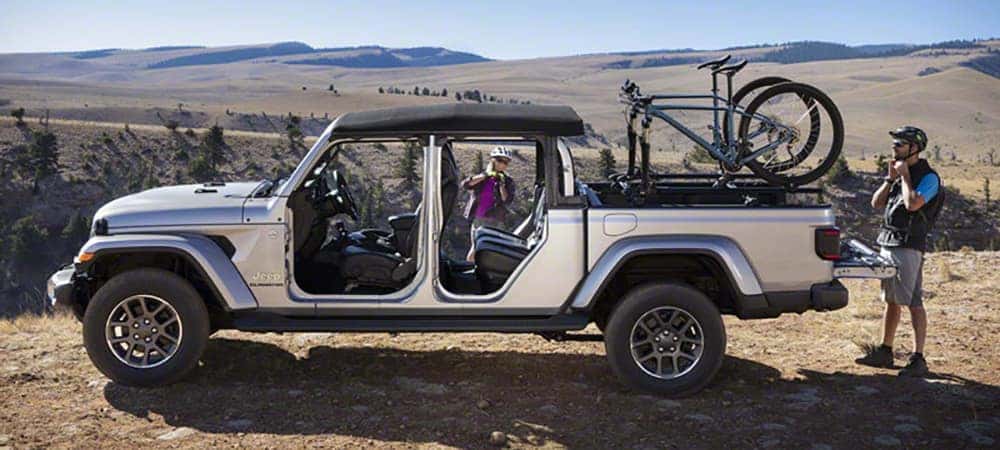 Photo credit: Jeep
Fiat Chrysler Automobiles (FCA) is the parent company of Jeep®. FCA has never been more pleased to represent Jeep with the success of 2018, growing by 18 percent. With all that success, new goals have emerged from the folks at FCA. More factory space is required with all the success of Jeep and the expected return of two Jeep vehicles. The 2020 Jeep Gladiator is expected to hit dealerships in late 2019 and the Jeep Grand Wagoneer is planned for the following year according to FCA CEO Mike Manley. FCA plans on adding 2,500 or so new jobs in 2019, but there is no announcement for new assembly lines would be added to their existing plants.
Why Does Jeep Need More Production Help?
Jeep has big plans in 2019 and beyond. If 2018 was any indication that their brand is growing by leaps and bounds, 2019 will surely prove that fact yet again. Everything will change for the mid-size pickup segment once the 2020 Jeep Gladiator arrives. The Wrangler is the inspiration behind the design of the Gladiator pickup. The 2020 Gladiator is a different animal than the Wrangler SUV, it's frame sits 31 inches longer than the one under the Wrangler Unlimited. The wheelbase is also 19.4 inches longer than a Wrangler Unlimited. The Gladiator will carry solid front and rear axle Dana 44s in two available track widths. The Gladiator supports solid off-road capabilities, much like the Wrangler, except the all-new Jeep pickup will carry a new rear five-link coil suspension for superior ride quality. The details about the Jeep Wagoneer are merely speculation at this point, but the concept introduced in 2018 carried a 5.7-Liter V8 engine that was tied to a 4-speed automatic transmission. Not much is known about how the Wagoneer will end up being currently, but it's expected to be just as capable of going off-road, despite its luxury SUV appearance.
Ready To Go Off-Road In 2019?
Those who love to go on the roads less traveled will embrace those capabilities in the 2020 Jeep Gladiator. Outfitted with 33-inch off-road tires, Command-Trac, and Rock-Trac 4×4 systems and Best-in-class towing with 7,650 pounds of towing capacity and 1,600 payload capacity, the 2020 Jeep Gladiator is a beast that can handle doing heavy-lifting and going off on off-road excursions. The crew cab configuration will add a durable five-foot steel bed with a covered external power source. Future owners will possess a pickup that has solid aerodynamics and the only true open-air 4×4 pickup with easy-to-use premium soft top and two hardtop choices. Things will only get better for Jeep in 2019 once this all-new product is released and fans can drive one. Double that for when the Wagoneer arrives next decade!
Other Jeep Firsts
In 2020, Jeep will begin providing a 3.0-liter turbodiesel V6 that is a completely redesigned version of the engine found in FCA's outgoing Ram EcoDiesel pickup. The only other diesel in this small to mid-size truck segment is the Colorado and Canyon diesel trucks. Fuel economy for all engine options has yet to be announced by Jeep but is expected in late 2019. The strength of the Gladiator is known, however, with a maximum towing capacity is 7,650 pounds; 150 pounds more than the next best gas-powered mid-size truck, the Ford Ranger. Does this inspire some future Jeep test-driving? We know the place to find the latest Jeep vehicles.
Test-Drive the Newest Jeep Vehicle You'll Love
We'll be happy to assist you at Kendall Dodge Chrysler Jeep Ram with the latest Jeep vehicles in our large new vehicle inventory. If you're wondering if you should buy or lease? We can help you make the right decision. From trade-ins to selling, we're ready to provide a solution. Give us a try today!
Looking for some work on your current ride? Our professional service team handles repairs and regular maintenance daily. With a simple appointment, we can get started to making you a happy customer. We look forward to seeing you very soon!