Jeep Gladiator Grows In Popularity At CES Show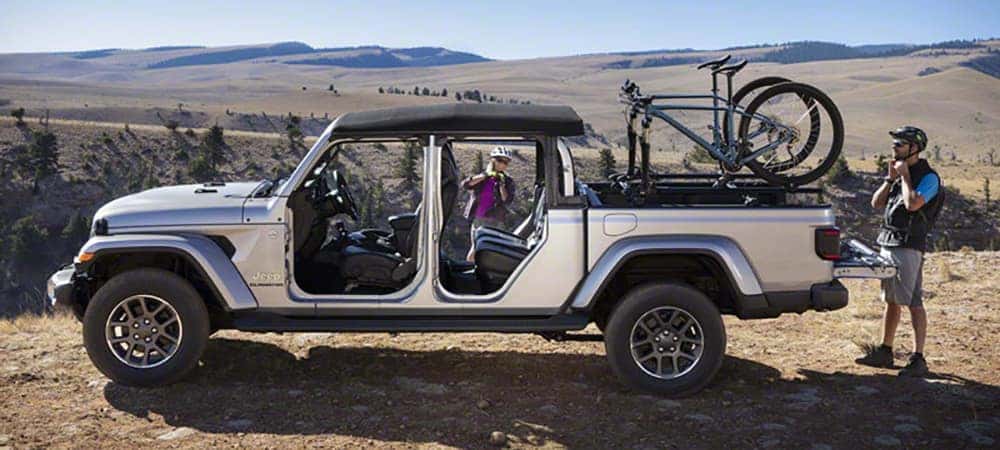 Photo credit: Jeep, CBS
For Jeep® fanatics that have driven a Jeep vehicle before and love the way they ride, there's a new Jeep vehicle on the horizon. Many have talked about it already, but many new fans will be made once the all-new 2020 Jeep Gladiator debuts on roads everywhere. Fiat Chrysler Automobiles (FCA), the company that owns Jeep, has a lot invested in the new pickup based off the design of the ever-popular Jeep Wrangler. Showcased at the CES (Consumer Technology Association) annual trade show in Las Vegas, the 2020 Jeep Gladiator was a hit. The focus wasn't just about the futuristic frontier that the Jeep Gladiator explores with its fantastic design and features (we'll get to that), there was a large focus on how much Jeep believes the Gladiator will be a success once it starts production in April 2019.
Jeep Is Making How Many Gladiators?!
The sales forecast Jeep is expecting from their all-new pickup is targeted at 80,000 units sold within a year. FCA has shown their Jeep Gladiator off with little fanfare, the makers knew the pickup was an excellent attraction on its own without any announcement or new conference needed at CES. The Gladiator is not exactly the typical concept vehicle shown off at CES, but the vehicle does have interest by being the first Jeep pickup in nearly three decades.
A Brief Jeep Pickup History
The last attempt Jeep had in the pickup truck segment was in 1992. The 2020 Jeep Gladiator began as a concept in 2005 and has the resemblance of their latest Wrangler generation that debuted in 2018. Jeep had its longest production run of any of their pickups with the original Gladiator that ran from 1962-1987, but this is a vastly different vehicle. It wasn't known as the Gladiator for very long, by the 1970s the vehicle was named the J-10 and eventually the J-20, apart of their J Series. The first version came with an inline-six engine that only produced 140 horsepower back in the mid-1960s.
The most recent Jeep pickup before the current Gladiator of today is the 1992 Jeep Comanche, which held a 2.5-Liter four-cylinder engine, good for only 137 horsepower. Those looking for a stronger option will be excited to get their hands on all the upgraded power of nearly thirty years worth of engineering prowess and oversight.
The Strength of the 2020 Jeep Gladiator
How does class-leading tow capacity of up to 7,650 pounds and a payload of up to 1,600 pounds sound? The owners of the 2020 Jeep Gladiator will provide drivers with two power options. First, the legendary Pentastar V6 engine with its 3.6-Liter, 285 horsepower and 260 ft-lb of torque. The second option is a strong 3.0-Liter turbocharged diesel powertrain with 260 horsepower and an intensely stout 442 lb-ft of torque. The diesel engine will be paired with an eight-speed automatic transmission. For those looking for a powerful option and like the design of the upcoming Jeep Gladiator, we have some options that might draw some significant interest at Kendall Dodge Chrysler Jeep Ram.
Find A Brand New Jeep Vehicle Today
Looking for a Jeep vehicle? Why not try out the powerful 2019 Jeep Wrangler, the newest Wrangler available. Stop by for a test-drive at Kendall Dodge Chrysler Jeep Ram. We are happy to assist our customers to find a vehicle that provides everything they're looking for. Come to us for any buying, leasing, selling or trade-in offers. Let our professional team show off our wide range of brand new vehicles and our vast line-up of pre-owned vehicles.
For all our customers, we offer servicing, repairing and maintenance help. Trust us to help you get your vehicle up and running like new with an online service appointment and visit to our service center. We look forward to seeing you soon at Kendall Dodge Chrysler Jeep Ram and providing an unmatched full-scale automotive experience. See you soon!