Jeep Grand Cherokee and Wrangler Lead April Sales For FCA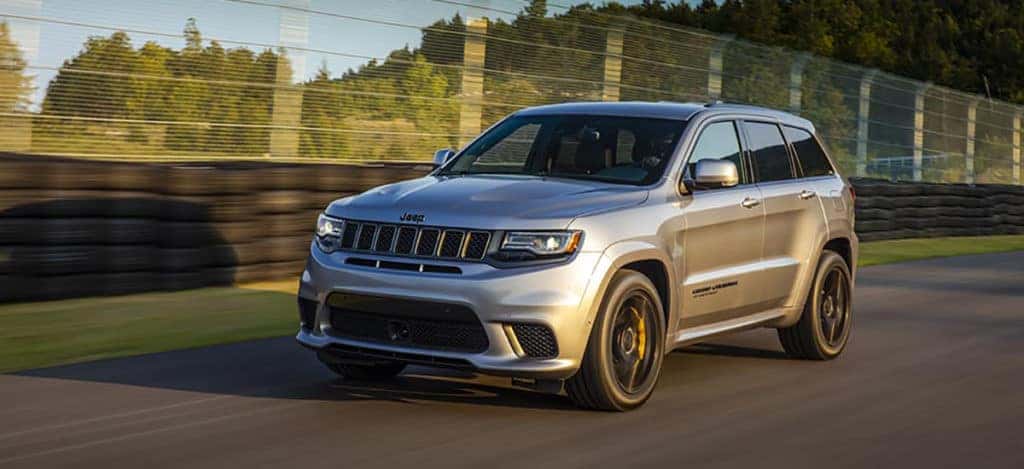 Photo Credit: Jeep
As Fiat Chrysler Automobiles (FCA) sales continue to grow in 2019, two of FCA's most successful vehicles continue to maintain their popularity and push sales ahead. Those two vehicles? The Jeep Grand Cherokee and Ram 1500 pickup are the stellar and popular choices amongst car shoppers in 2019's first quarter. FCA will be moving to join Ford and General Motors to only release quarterly sales reports starting in August. That means only later this year will the reported sales show for the world to see, but that leaves us with a few more months to see what is most popular. Today, we know after four months that Ram as a brand posted a 20% increase in 2019 over last year's numbers. Let's go over what has been most successful for FCA in April and overall so far through the first quarter and a half of 2019.
Jeep Boost FCA With Large Sales
The Ram truck to post the largest sales was undoubtedly the Ram ProMaster large utility van with a 29.7% growth over 2018 numbers. The best among the Jeep brand belongs to the Jeep Wrangler with almost 28% Jeep Grand Cherokee was quite successful posting an 18% increase, setting the tone for Jeep and their popularity. The Jeep Compass, another successful SUV choice for owners had a 5.8% increase from 2018. The expectation for the Jeep brand is the all-new 2020 Jeep Gladiator pickup offering best-in-class towing will take the top spot among all Jeep sales later in the year. This is evident by the fact the Launch Edition Jeep Gladiators were all sold out in less than a 24-hour period when announced.
"We sold more than 300 Jeep Gladiators (in April), which are now starting to arrive in showrooms across the country," Bigland says. "And we expect our Gladiator count to continue to rise, reflecting both ongoing demand and the fulfillment of the 4,190 orders taken in early April for the 2020 Gladiator Launch Edition," said Reid Bigland, FCA's U.S Head of Sales
Ram Posts Strong Numbers
Ram has launched a new marketing campaign that announces their goal to go "On to Bigger Things." For FCA, the Ram brand has done just that, doing very well among the sales of pickups. Ram was indeed the automaker's volume leader thanks to the amount of attention drawn to the all-new 2019 Ram 1500 and 2019 Ram 1500 Classic. Ram had 47,878 deliveries in April alone and has posted 165,191 year-to-date.
Those numbers are leagues above the totals from 2018 up to this point. Ram had 38,262 and 138,743 deliveries in April and 2018 respectively. Catch two of their new commercials titled "Everything" and "Bigger" during the Kentucky Derby on Saturday, May 4th, 2019. If you can't wait to drive Jeep or Ram, there's one place to find just what you're looking for: Kendall Dodge Chrysler Jeep Ram.
Find Right Vehicle You're Always Hoped To Drive
Drive the all-new 2019 Ram 1500 or a new 2019 Ram 1500 Classic as well. Ram pickups boast the highest percentage of pickups still on the road – over the last 30 years. Come over to test-drive the vehicle with the highest owner loyalty of any half-ton pickup on the market right now! We also carry the New 2019 Jeep Grand Cherokee at Kendall Dodge Chrysler Jeep Ram. Let us be your guide for any buying, trade-in, selling or leasing. We know you'll enjoy the entire experience from start to finish when shopping with us.
Don't let those maintenance issues with your current ride linger any longer. Get back on the road fast with our experienced service staff with a simple service appointment. Our friendly service team will be happy to assist and handle your vehicle problems in a timely fashion. We hope you come to us at Kendall Dodge Chrysler Jeep Ram today!