Jeep Growing 4xe Trims For Entire Lineup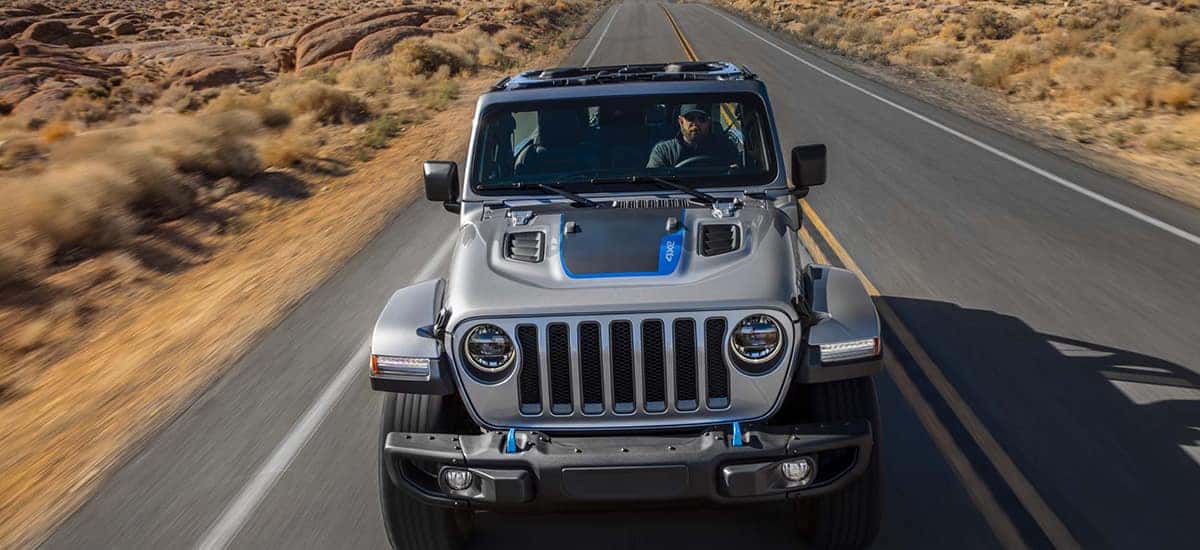 A couple months back we reported that Jeep could have its first electric car as early as next year in 2023, but we have about two more years to go with the latest year being 2025, according to word straight from Jeep. The off-road brand offers a remarkable example of what exploring new uncharted trails can be like, but what will come for the future of the Stellantis brand. The brand has announced a much more fast paced rush toward electrification this year. Jeep has already delivered the first version of the Jeep Wrangler 4xe, which is a plug-in hybrid electric vehicle (PHEV) that's quite popular. Jeep has plans to introduce a 4xe version of every model by 2025, with the Grand Cherokee 4xe coming to our shores in 2022.
More 4xe Jeep Vehicles Coming
As many owners can tell, SUVs are very prevalent in North America, as are luxurious new pickup trucks. Jeep could offer a 4xe version of the Jeep Gladiator pickup. The latest efforts of the Jeep brand extends to gaining a leg up on the competition in the pickup segment that remains as popular as ever. The folks over at Mopar Insiders, have a scope that reports the Jeep Gladiator is set to receive its 4xe trim by the year after next in 2024. The growth of pickup popular last decade has continued, so there's no rush on the behalf of Jeep just to have an option on the road that is going to be upgraded just over a year later. The modern 4xe models are PHEVs, Jeep's current road map for the future is for all vehicles to be fully electric by 2025. Some publications are affirming that Jeep will offer "electrified versions" by 2025. 
Earlier this summer, Christian Meunier, Jeep Brand Chief Executive Officer had this to say in regard to where Jeep is set to take their efforts. "We are fully committed towards a vision of zero emission future, and by 2025 we will be offering a zero-emission fully electric Jeep 4xe in every SUV segment."
New Jeep Additions Arriving Before Long
Let us look at the Jeep Wrangler 4xe and new Jeep PHEVs coming out. The Wrangler and Gladiator may see a mid-cycle refresh for the 2023 model year. However, apparently, the 4xe variant won't join the Gladiator lineup until the following model year. Moreover, even though Jeep may plan to wait until 2024 for a Gladiator 4xe, it seems it will simply have the current Wrangler and Grand Cherokee 4xe's PHEV powertrain rather than being fully electric. A turbocharged powertrain fitted into the Wrangler 4xe provides 375 horsepower and 470 lb-ft of torque. This new Wrangler trim was a huge draw for EV enthusiasts that are looking for a Jeep. Start the holidays off with new options from the Jeep brand ready to go in Kendall. 
New Jeep Vehicles Are Ready and Here For You
Go through our entire brand new Jeep vehicles. We're more than able to assist our customers for any buying, leasing, selling, or needs they may have. We can also help buyers trade-in their current vehicle. Our knowledgeable sales team shows off all our new vehicle inventory and high-quality pre-owned vehicles with pride. 
Not sure if your current vehicle is running well or needs some work? We're here! We are able to make sure you're back on the road fast with our experienced service staff. Make an online service appointment and we can help you with your vehicle problems. We look forward to being your center for all things automotive. Find the right choice this holiday season now at Kendall Dodge Chrysler Jeep Ram!