Jeep Has Some Changes Planned for the Jeep Cherokee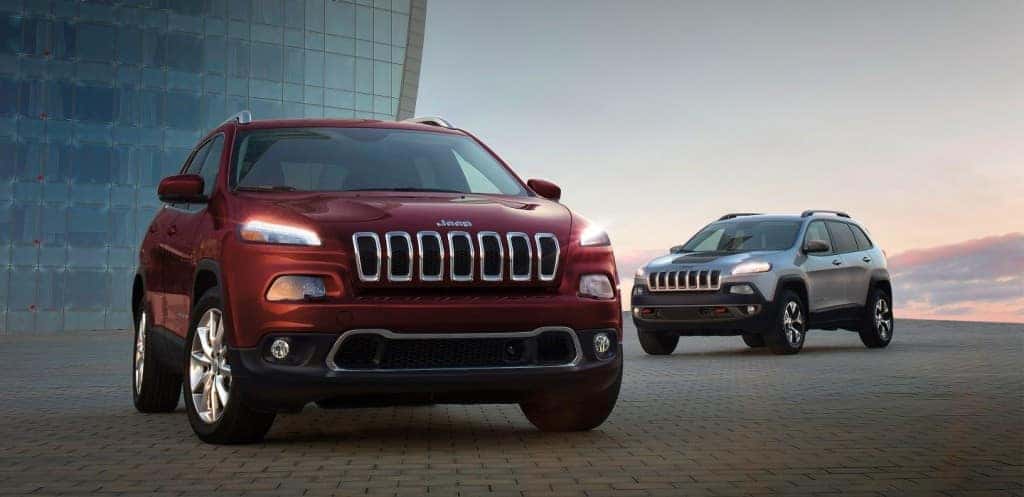 Any Jeep enthusiasts out there with a Jeep® Cherokee? What do you think of it? Some would say it's nothing fancy whereas others would say it's not very attractive in reference to other Jeep models. Not only would those people be wrong, seeing as how the Cherokee has the most popular 4×4 system shared across several models in the Jeep lineup, but high sales for the Cherokee make all claims of it being ugly simply a myth. Still, for those who think the Cherokee could benefit from changes with vehicles like the Jeep Wrangler entering a new generation, we have some good news for you. The Jeep Cherokee is getting a bit of a facelift.
According to CarBuzz.com, Jeep designers have decided to give the front-end of the Jeep Cherokee a makeover. Many liken the look of the Jeep Cherokee's front fascia to a hammerhead shark. Honestly, we don't see it, but alas, the front-end of this off-road wheeler will show a resemblance to its big brother, the Jeep Grand Cherokee, or its cousin, the Jeep Compass, with a redesign set for the 2019 model year. The 2019 models may even be available in mid-2018 if all goes well.
Another change fans of the Jeep Cherokee may find interesting is an improvement upon the powertrain. Just like the next-generation 2018 Jeep Wrangler JL, the next Jeep Cherokee will also be available with a 2.0-liter turbocharged engine that is capable of generating 270 horsepower and 295 lb-ft of torque. The new 2.0L engine on the Cherokee and Wrangler also includes a 48-volt mild-hybrid eTorque system, that is great for fuel economy and power. As we know, electric motors are known to generate a lot of torque at low RPMs. That comes in handy when making using of the Jeep Cherokee's 4×4 system, Active Drive I or Active Drive II, both full-time 4×4 systems capable of taking on any kind of terrain in all sorts of driving conditions.
For those that like the Jeep Cherokee how it is, don't worry. We still have plenty of 2017 and 2018 Jeep Cherokee models powered by a 3.2-liter Pentastar V6 engine, capable of generating 271 horsepower and 239 lb-ft of torque. That's enough for towing up to 4500 pounds. Let us know what you think of the upcoming changes. Were they necessary? Tell us on the Kendall Dodge Chrysler Jeep Ram Facebook page.
Photo Source/Copyright: Jeep.com