Jeep Is Opening Up Production Plants With Safety In Mind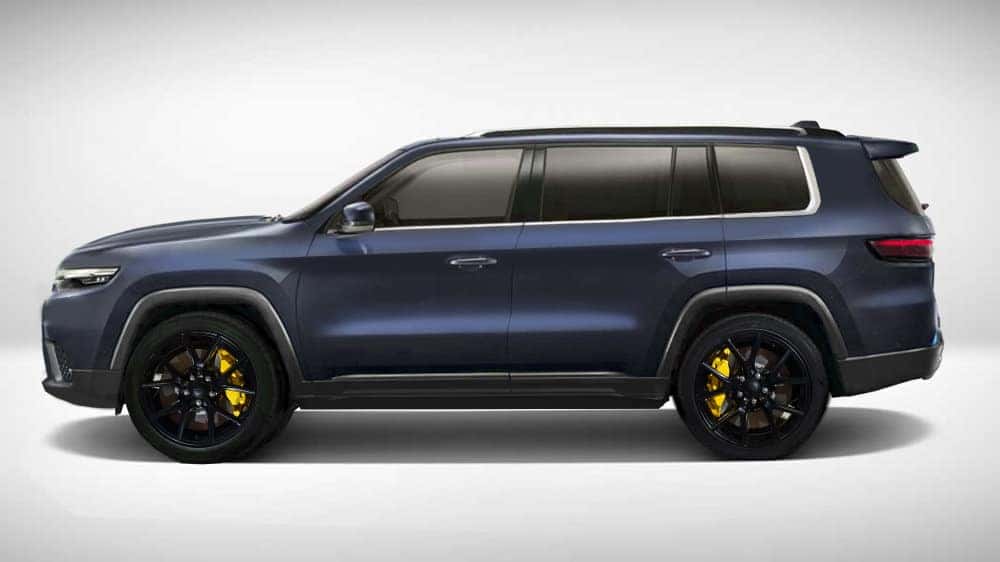 Photo Credit: JK Forum
Jeep is slowly rolling out a path for all its vehicles to begin production again. Unfortunately, there are some vehicles being delayed as a result of the global COVID-19 outbreak. As automakers are about to start the process of opening their plants for workers. The production has hit across every industry, but will slow down the production end for Jeep and two of its most anticipated vehicles. First reported by Automotive News, Fiat Chrysler Automobiles (FCA) recently disclosed during a webinar that its suppliers in both the U.S. and Canada have plans to open production facilities in May. However, they warned that several of its upcoming products would be delayed for at least three months, these products are in fact the all-new Jeep Grand Wagoneer and next-generation Jeep Grand Cherokee.
Facts To Keep In Mind For Future Jeep SUVs
The next-gen Jeep Grand Cherokee, which was set to debut in its fifth-generation, and the Wagoneer was set to return for the first time since 1992. We are certain both vehicles will be a popular choice, but the question is when will customers get a chance to drive it? 
For the Wagoneer, this delay puts the three-row family SUV on the shelves for a few more additional months. The Grand Cherokee will now ride on Alfa Romeo's Giorgio platform, but keep the subtle heritage features that the Grand Cherokee is known for. When can we expect the rest of these vehicles to resume production?
Each Production Plant Has Unique Opening Dates 
Due to each location being different, there will be different opening dates. Currently, production plants in Mexico have reportedly opened to resume production. FCA added that its Saltillo facility began manufacturing the Ram Promaster on April 20, and the Saltillo Truck Assembly plant resuming production of the Ram 1500 Classic and Heavy Duty has already resumed production. The automaker has plans to continue opening several of its brands in the Detroit area shortly. Its Toledo, Ohio facility will continue building the Jeep Wrangler, as will the Brampton Assembly in Ontario, Canada where the Chrysler 300, Dodge Challenger, and Dodge Charger are made by early May as well. But several other plants in the U.S. and Canada are going to take a little longer to resume production. The date for those plants is May 18th, while the dates for FCA's powertrain and stamping plants have not yet been determined as of this writing.
Safety Is Key For FCA
According to FCA's head of North American supply chain planning, Marlo Vitous, the automaker will begin reopening its plants in one-shift patterns. This gives the plant the opportunity to open work in a "safe, secure and sanitized" environment in order to protect employees, which is more important now than ever. We're excited for the future of these FCA and Jeep brand vehicles. Thinking about which Jeep vehicle would look best? Check'em out.
2020 Jeep Vehicles Are Ready and Here For You
The place to go for new Jeep vehicles is with us, thanks to over 300 new Jeep vehicles. We have a solid new Jeep inventory that is second-to-none at Kendall Dodge Chrysler Jeep Ram. We're more than able to assist our customers for any buying, leasing, selling or needs they may have. We can also help buyers trade-in their current vehicle. Our knowledgeable sales team shows off all our new vehicles and high-quality pre-owned vehicles with pride. 
Not sure if your current vehicle is running well or needs some work? We're here! We are able to make sure you're back on the road fast with our experienced service staff. Make an online service appointment and we can help you with your vehicle problems. We look forward to being your center for all things automotive. Check with us today!