Jeep Plans to Dominate Another Automotive Segment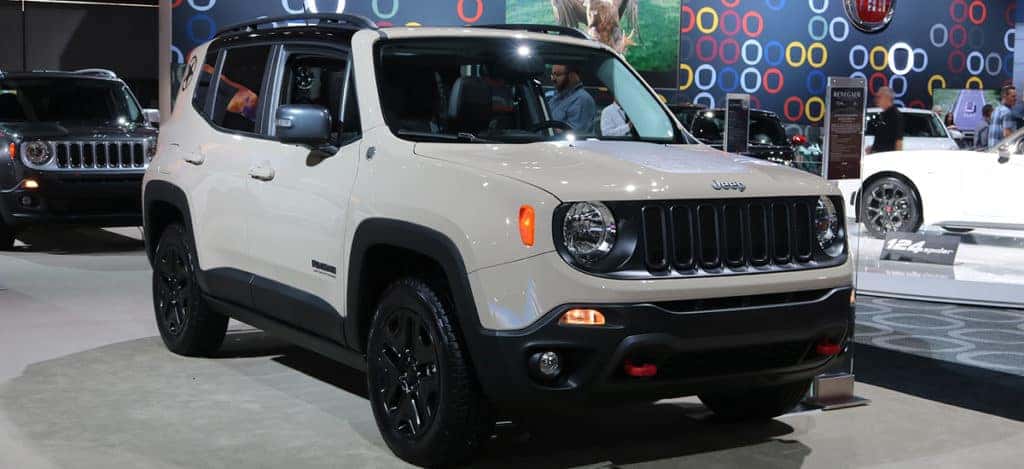 Photo credit: Jeep
While the automotive industry has seen larger consumer interest in driving pickups and SUVs in the last several years, the options Jeep had introduced hasn't changed much. That is until Jeep decided to introduce their first pickup in nearly two decades with the 2020 Jeep Gladiator. The Jeep brand saw a wonderful response to the Gladiator mid-size pickup, but Jeep isn't done yet. The Jeep brand is ready to start a new trend with a new nitch vehicle segment, the compact SUV with a new Jeep vehicle dubbed the "Baby Jeep". After the latest craze over the "Baby Yoda", a nickname given to a character from the popular Starwars television show "The Mandalorian", interest has grown over this unnamed, upcoming Jeep vehicle. Jeep has developed a new vehicle slot that is slated to be smaller than their Renegade size. 
Jeep Plans For New Decade
The Jeep brand is reportedly going to compete with the Suzuki Jimny vehicle, which is a top vehicle in the very popular micro SUV segment. Jeep announced this vehicle will be an ultra-compact SUV that will be made by 2022. The head of the Jeep brand's marketing in Europe, Marco Pigozzi, has given some comments about the upcoming Jeep vehicle. 
"The car will be able to be used as a bad-ass Jeep, but it has also been designed to be used every day. We have the capability to deliver the electrification we need. A smaller car than the Renegade is very interesting to us and we are actively looking at the project now," Pigozzi remarked. 
More on the Upcoming Compact SUV Product
This "Baby Jeep" is expected to be 10 inches shorter than the Renegade, but this vehicle won't lack any of the components that make a Jeep popular. He noted this product will be a combination of practicality and the off-road capabilities expected with every Jeep vehicle. The vehicle will be slotted in a similar size to the Jeep Renegade and Jeep Compass. Both of those vehicles are set to have a PHEV version debut in 2020. Is this part of a growing trend? While Jeep does not comment on plans outside of the quotes from insiders like Pigozzi, we have to keep an eye out on all the latest technology Jeep has introduced for the future.
The Electric Future of Jeep
As Jeep plans to go more electric with their line-up, popular Jeep vehicles will be receiving powertrains that include plug-in hybrids and entirely electrified versions. For those looking to find the latest Jeep vehicles, side with the help from Kendall Dodge Chrysler Jeep Ram. We are fully capable of helping our customers secure the vehicle they want for a remarkable price and experience. We're ready to help out today at Kendall Dodge Chrysler Jeep Ram.
Drive the Latest Jeep Vehicles at Kendall Dodge Chrysler Jeep Ram
Hurry over to drive our newest lineup of Jeep vehicles. We are proud to help our customers daily at Kendall Dodge Chrysler Jeep Ram with any buying, leasing or trade-in offers. See what we can do for you right now. The holidays are a great time to add a vehicle to the family.
Not sure if your current ride is running well or needs some maintenance work? We can offer repairs and regular maintenance with a simple online service appointment. Let us get started on making you a happy customer, even if you didn't buy with us. We look forward to helping you out today!