Jeep to Preview New Wagoneer This Summer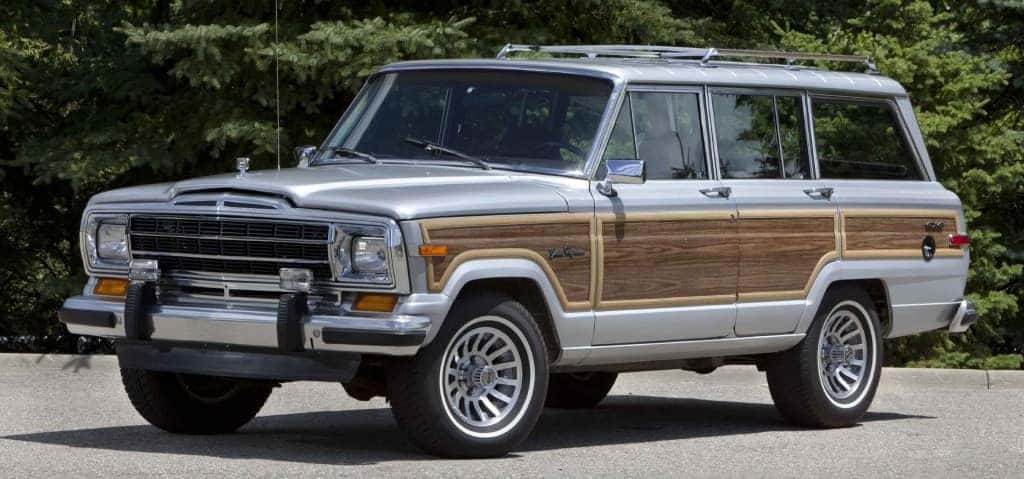 Jeep has announced an upcoming new addition to its already incredible lineup of sport utility vehicles. Although it will be brand new, the much-anticipated Jeep Grand Wagoneer is actually better described as a throwback to the first Wagoneers, early SUVs built beginning in 1963. It is essentially a reincarnation of a beloved and iconic Jeep classic.
The new and improved Jeep Grand Wagoneer is expected to debut on the market sometime in 2018. Jeep dealers are already looking forward to featuring this new Wagoneer in their showrooms, a vehicle which will hopefully sport tons of vintage wood paneling while offering the latest in technology, comfort, and performance.
Sharing the same platform as the remodeled plan for the 2017 Jeep Grand Cherokee, the Wagoneer will be rival other full-size luxury competitors from the SUV class, like the Land Rover Range Rover, Mercedes-Benz GL-Class, and the Cadillac Escalade.
Fiat Chrysler Automobile's CEO Sergio Marchionne specifically sets his competitive sights on Land Rover by declaring, "When I see a Range Rover on the street, my blood boils, because we should be able to do a thing like that…And we will."
Although it's unknown how soon consumers will be able to scope out the new vehicle, Fiat Chrysler Automobiles intend to introduce it at its upcoming August biennial dealer meeting in Las Vegas. The promise of details on the Wagoneer is expected to entice more dealers to make it to this meeting.
Initially, the plans for the Wagoneer were confirmed by Marchionne in 2011. He had planned for the Wagoneer to launch in 2013, yet here we still wait. But not for long…
The last manufactured Jeep Grand Wagoneer was available during the 1991 model year, although some industry experts compare the original Wagoneers to Jeep's recent three-row SUV, the Jeep Commander, which debuted in 2006, but was ultimately discontinued four short years later in 2010.
All we know for now, regarding this new Wagoneer vision is that it will be a fully-loaded SUV, equipped with a third row of seats. Expect to choose between V6, V8, and even a diesel engine option in some markets. Given Marchionne's intention to compete with Land Rover, it is fair to assume that the 2018 Jeep Grand Wagoneer will boast a seriously upgraded and luxurious interior, something the Commander was lacking.
Just like fashion, automotive trends seem to come full circle. The anticipated 2018 Jeep Grand Wagoneer is proof that some things never go out of style.