Jeep Records Record-Breaking Sales For Fourth Straight Year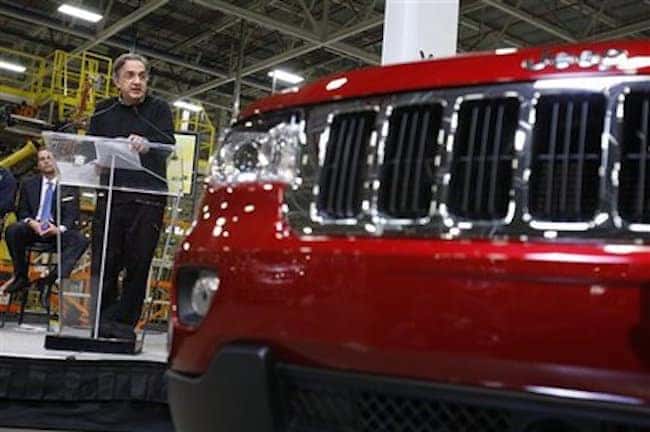 Jeep recently set another global sales record, an impressive feat that the brand has accomplished for multiple years in a row. Perhaps the most impressive factor is that the company's executives truly anticipated these drastic increases.
While the demand for the brand's vehicles has certainly increased recently in the United States, the company's willingness to branch out to other countries has made the Jeep a staple around the world. If the brand's executive's projections prove to be correct (and they have so far), we should continue expect Jeep to be trending upwards in regards to global sales.
To learn more about Jeep's record-breaking mark and what it means for the future of the company, continue reading after the break. When you see all the company has planned for the rest of the decade, you might be convinced to go take advantage of one of those Jeep lease offers…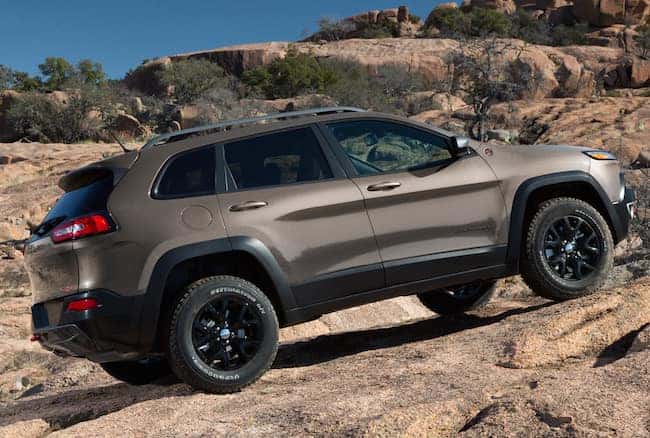 It wasn't too long ago that Jeep was celebrating their third straight year of record sales, with Fiat Chrysler Automobiles NV CEO Sergio Marchionne saying there was still plenty of room for the brand to expand.
"We expect growth," he told Michael Wayland of The Detroit News. "We're kind of halfway to where we want to be."
Furthermore, he also projected that his brand could potentially play a huge role in not just the United States SUV market, but the global SUV market.
"If you look globally, Jeep hasn't had a huge footprint, and it's growing that," said Michelle Krebs, Autotrader.com senior analyst (via Wayland). "The potential is tremendous."
For the fourth straight year, Jeep has set global record sales, having sold 1,013,780 vehicles through October. This is a slight increase over the record 1,000,000 vehicles sold in 2014, although there is still plenty of time to pad that lead. Heading into November, the brand was seeing a 22-percent global increase in sales, including a 24-percent jump in the United States. These are absolutely incredible numbers, even for a popular company such as Jeep.
"We're very pleased with that," Mike Manley, Jeeps global head, said to Wayland. "We will be significantly ahead of last year's record, and set a new global record this year."
Cherokee leads the way in sales with 238,288 units sold, while the Grand Cherokee (225,013) and Wrangler (217,603) have also done their part to boost the sales record. The trio was followed by the Patriots (121,309), Renegade (118,644), and Compass (92,920). Journalists over at the Detroit News also notes that three discontinued Liberty models were sold.
Wayland attributes that growth to an increased North America demand for SUVs, and he also points to the upcoming global release of the Jeep Renegade, as well as the local production of the vehicle in both Brazil and China. The Renegade SUV's production was localized to a multi-billion dollar plant in Goiana, Brazil, thus eliminating (or at least greatly reducing) and importing costs. The subcompact has also been produced in Italy since late 2014, with that plant focusing their product on the European and United States market. There were about 45,000 Renegades sold in the United States this past year.
"It's a very desirable global brand," Krebs said. "It has widespread appeal across numerous demographics."
Meanwhile, Cherokee production recently started in China, where the brand teamed up the Guangzhou Automobile Group. The writer notes that production on the Renegade should be starting in early 2016.
"This year was not only about focusing on the new model that we had, Renegade, but it also was about that expansion in our manufacturing footprint," Manley said. "It's been a big year outside of the fact that we'll break another world record, just from those developments alone."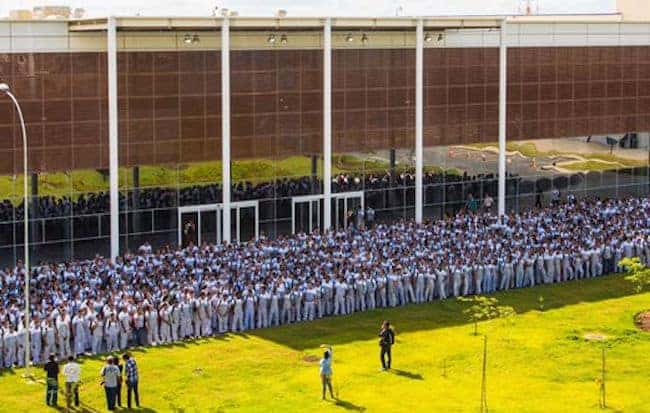 As Wayland writes, Brazil and China play crucial roles in the company's plans for global expansion through 2018. The brand's parent company, Fiat Chrysler Automobiles NV, intends to produce 1.9 million Jeeps in the next two years. That production would take place in 10 plants over six different countries: the United States, China, Brazil, India and two "yet-to-be-announced country." For comparison's sake, four United States plants pumped out 798,000 in 2013, so the company is truly expecting a significant jump in production.
"By localizing the production of our vehicle … that gives us the ability to price in the heart of the market and with a very appealing vehicle," Manley told the Free Press.
Furthermore, Marchionne said he wanted to grow Fiat Chrysler's global sales to 7 million, which would be a nearly 60 percent increase for 2013.
As Wayland writes, these plans didn't seem all so realistic at first, with many being skeptical about the strategy for global expansion. At that time, Stephanie Brinley, an automotive analyst for IHS Automotive, was one of the few to accept Jeep's plans.
"This is what a lot of manufacturers have been doing for a long time," she told Brent Snavely of the Detroit Free Press. "This is a good thing for Jeep and the company because they have products that are in demand … and that should perform well in international markets, but they have not had access."
However, many things have changed, as Jessica Caldwell, an Edmunds.com senior analyst, attributes the success to the crossover and SUV segment increasing in popularity, lower gas prices, and the reveal of the new Cherokee, which ended up being the brand's second best-selling vehicle in 2014.
"A few years ago it didn't seem possible," said Edmunds.com senior analyst Jessica Caldwell. "It was kind of a perfect storm of activity that allowed them to get to that point."
These reports come at a good time for the company, as Jeep is preparing to celebrate the company's 75th Anniversary.
"From a product point of view, we've got lots of news coming next year with everything we've got planned," teased Manley, who also mentioned that "every model will play a role" during their iconic 75th year.
Among the major changes will be updates to the Grand Cherokee and Cherokee, as well as the debut of a yet-to-be-announced vehicle that will replace the Patriot and Compass compact SUVs.
The Grand Cherokee news seemingly wouldn't jive with the brand's previous announcements, which didn't project the vehicle to undergo any major changes until at least late 2018 or 2019.
"If you look at the acceptance of the Grand Cherokee in the marketplace today, it's still incredibly strong," Manley said earlier this year (via Melissa Burden of The Detroit News). "And the level of refresh that we're planning on for next year I think will continue that momentum forward. So as I look out, in terms of what we need to achieve with that vehicle … our view was it would be better to time it later."
However, Manley told Wayland that the brand is making good progress.
"Our product plans are very much intact and very much on track," the executive said. "I'm pleased with where we are, and looking forward to next year."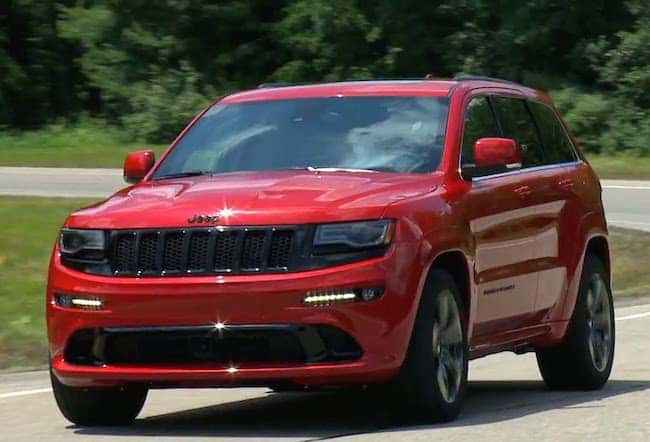 If Jeep is expecting an even bigger year in 2016, we should all be looking forward to the brand's plans in the next year.
One thing is certain, however: Jeep is already establishing itself as one of the most popular brands in the world.