Jeep Remains Ahead of the Competition Heading Into 2021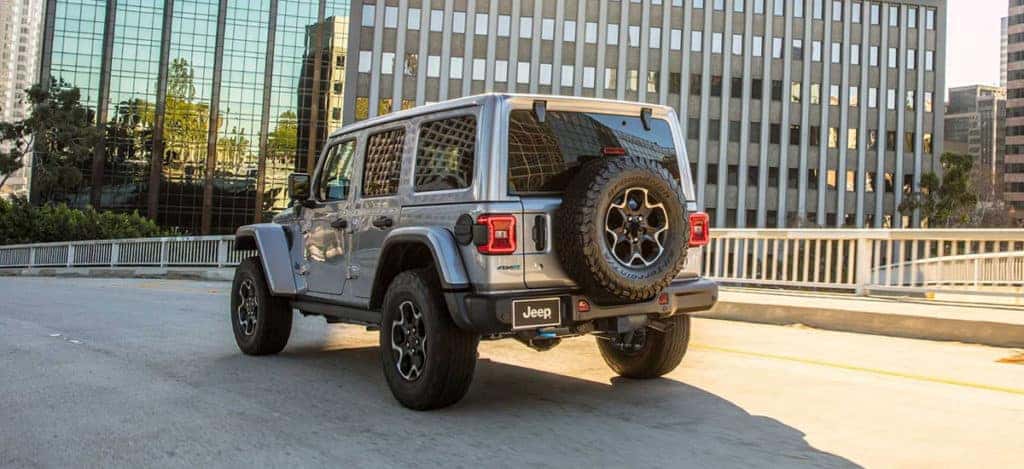 Photo Credit: Motor1
Sometimes success can breed imitators that look to make one idea better. Jeep has been the benchmark for offroading and adventure for generations regarding SUVs. In fact, the lead is quite considerable as far as innovation goes. Though imitation is the most sincere form of flattery, the Jeep brand has more competition going forward in this decade thanks to its unwavering popularity and engineering feats. Rival brand Ford has introduced a new Ford Bronco SUV to try to cut into the sales of the popular Jeep Wrangler, a mid-size SUV that is synonymous with offroad travels. What will Jeep offer going forward to compete? 
Jeep Maintains Excellence
Jeep is the most popular brand for the parent company, Fiat Chrysler Automobiles (FCA, set to become Stellantis), and the numbers reflect that claim. In 2019, nearly a million vehicles were sold by Jeep in the United States alone. The total number was 923,291 vehicles sold and 1.49 million vehicles worldwide. By comparison, the Ram brand saw 120,000 fewer vehicles moved at 703,023 Ram pickups moved. Jeep only sold SUVs, with the exception of the new 2020 Jeep Gladiator pickup. The most popular segment in the United States is the SUV market, which has cut out nearly half of all total automobile sales in 2019. The SUV push has continued in 2020.
More Is Better For Consumers
So, naturally, companies are looking to offer more SUV choices for consumers. Luckily for Jeep, their fan base, affectionately known as Jeepers, has remained loyal to the brand. Jeep clubs have been formed as far back as the 1950s. The Jeep Jamboree has been a hit for decades across various states where Jeepers all meet to explore new trails and push their Jeep vehicles to the limit. Rock climbing, waterfording, enjoying off-road experiences is what the Jeep Wrangler and other Jeep vehicles can handle. In fact, Jeep has launched new dates for adventure academy workshops coming out later in 2020. The fun with a Jeep is never-ending and companies that want to emulate the iconic Jeep brand will have a hard time doing so.
Jeep Keeps Improving the Entire Lineup
The 2021 Jeep vehicle lineup will offer plenty of choices for buyers to embrace. The Jeep brand is not afraid of competition. The Ford Bronco is a mid-size SUV, just like the Wrangler, but the Ford company has to overcome the negative stigma of what made the Bronco cease to exist after the mid-1990s. Even the Bronco, which first debuted in the 1960s, doesn't have the history the Jeep Wrangler has. Today, the Jeep brand is going to offer not only a PHEV Jeep Wrangler, but the future Jeep vehicles will also carry EV options. The greenest Wrangler yet will be made soon as Jeep will roll out more SUVs including the Jeep Wagoneer and Jeep Grand Wagoneer to offer customers a new choice for luxury SUVs. This is the first time Jeep enters the three-row SUV segment. 
New Jeep Vehicles Are Ready and Here For You
The place to go for new Jeep vehicles is with us, just look through our new Jeep vehicle inventory, including the legendary Jeep Wrangler. We're more than able to assist our customers for any buying, leasing, selling, or needs they may have. We can also help buyers trade-in their current vehicle. Our knowledgeable sales team shows off all our new vehicles and high-quality pre-owned vehicles with pride. 
Not sure if your current vehicle is running well or needs some work? We're here! We are able to make sure you're back on the road fast with our experienced service staff. Make an online service appointment and we can help you with your vehicle problems. We look forward to being your center for all things automotive. Check with us today at Kendall Dodge Chrysler Jeep Ram!