Jeep Renegade Trailhawk is a Great Pick for Beach Lovers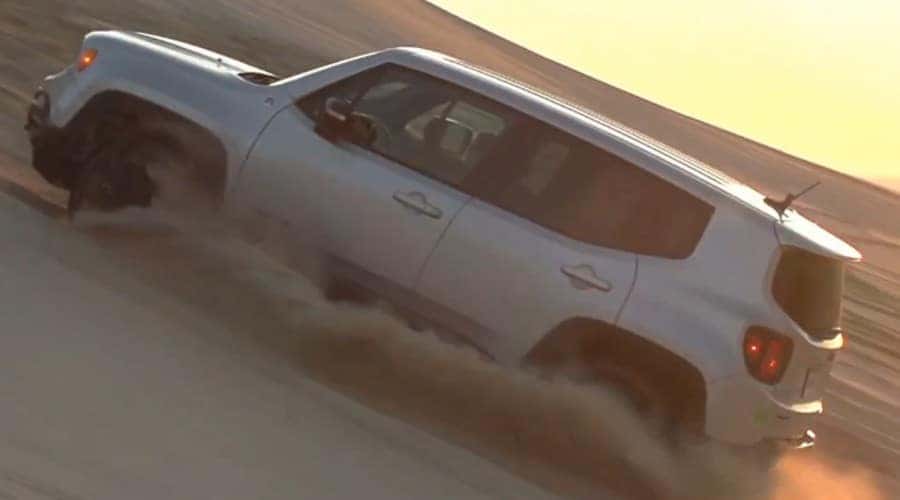 There has been some skepticism about the Renegade which is soon to be released at Jeep dealers in South Florida. Some aren't totally convinced that it's worthy of wearing the Jeep badge.
Jeep enthusiasts are a strong-minded crowd, and they take off-roading seriously. So when it comes to welcoming a new member to the family, they're hesitant to give an endorsement right off the bat.
The Renegade's smaller size and savvy design make it seem curiouser and curiouser to those who have a pretty firm view of the brand.
However, recent videos have proven that the Renegade Trailhawk is definitely no powder puff in terms of performance. It may look a little different than fans are used to, but it's clearly a Jeep through and through.
So while the company is pushing the envelope, they have designed the Renegade so it's ready to do the same. If you're a beach lover and you like to hit the sand in Miami, this is a model you should check out.
Selec-Terrain Drive Modes
The Renegade Trailhawk comes ready to handle whatever kind of terrain you're interested in traversing. There's an Auto mode for regular street driving, along with Sand and Mud modes for more slippery situations.
In the Trailhawk edition, drivers also get a Rock mode which tunes the crossover for crawling. It's powered by a 2.4-liter Tigershark engine paired with a nine-speed automatic transmission.
You get lots of capability and impeccably smooth transitions between gears to make the most of your available torque.
My Sky Roof
The Renegade comes with a dual-panel roof that locks down when you want or comes off completely to let the sunshine in.
Remove the panels, and store them in the back so you can get a tan while you're exploring the dunes. This Jeep was made for hot, blissful beach days.
Trail Rated
Jeep doesn't exaggerate when it says one of its vehicles is Trail Rated. That classification means that it has been tested under extreme circumstances and on extreme terrain.
The Renegade Trailhawk's 4×4 system won Best-In-Class, and it offers a low range with a 20:1 crawl ration. It also comes with 0.8-inch factory lift, 17-aluminum wheels, tough tires, and ready-to-go tow hooks.
It's just as ready to play as the rest of Jeep's lineup, and the beach seems like the perfect place to start.