Jeep sales rise 15% in Europe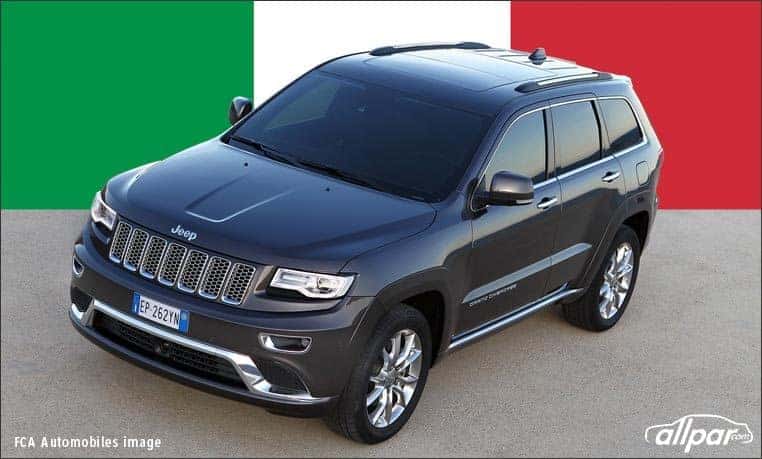 It seems as if our friends from across the pond have increasingly begun to enjoy the perks of owning a Jeep. No doubt the amazing 2014 Jeep Grand Cherokee had something to do with that. Registrations of new Jeep vehicles rose 15.4% in Europe last month. In others words, that increase means that Jeep deliveries for the first two months of 2014 are 13.0% ahead of the same period in 2013. We couldn't be happier for all the new Jeep drivers, and for the adventures they are going to have in their new vehicles.
These results are all based on figures released yesterday by the ACEA (European Automobile Manufacturers Association) and span across new vehicle registrations in both the European Union and the European Free Trade Association. In Italy, February registrations for Jeep were up 7.0%, with year-to-date sales being up 1.8%. The Grand Cherokee was the most popular vehicle in its segment last month (we told you the 2014 Jeep Grand Cherokee had something to do with it).
Fiat Group sales, including those of Jeep, rose 5.7% last month with every brand aside from Alfa Romeo reporting better numbers. To really drive it home, Fiat Group reported 405 more deliveries than Ford in February, moving up to fifth in the manufacturer standings. It most certainly seems as if the 2014 Jeep Grand Cherokee has had a lot to do with the successful and better numbers for both Jeep and Fiat Group as a whole. Why not come on down and see what all the buzz is about? We have a wide selection of the 2014 Jeep Grand Cherokee on our lot, with something to offer everyone. It isn't just growing in popularity overseas, after all, as Jeep has been a mainstay name in the American automobile industry for quite some time. Give it a shot, you might just fall in love with the most awarded SUV ever like we did!