Jeep To Offer Two New Gladiator Pickup Trims Soon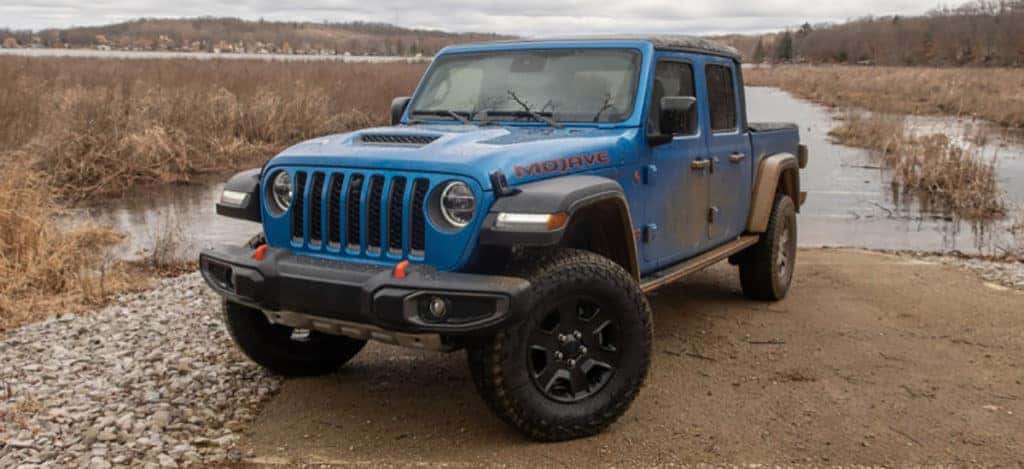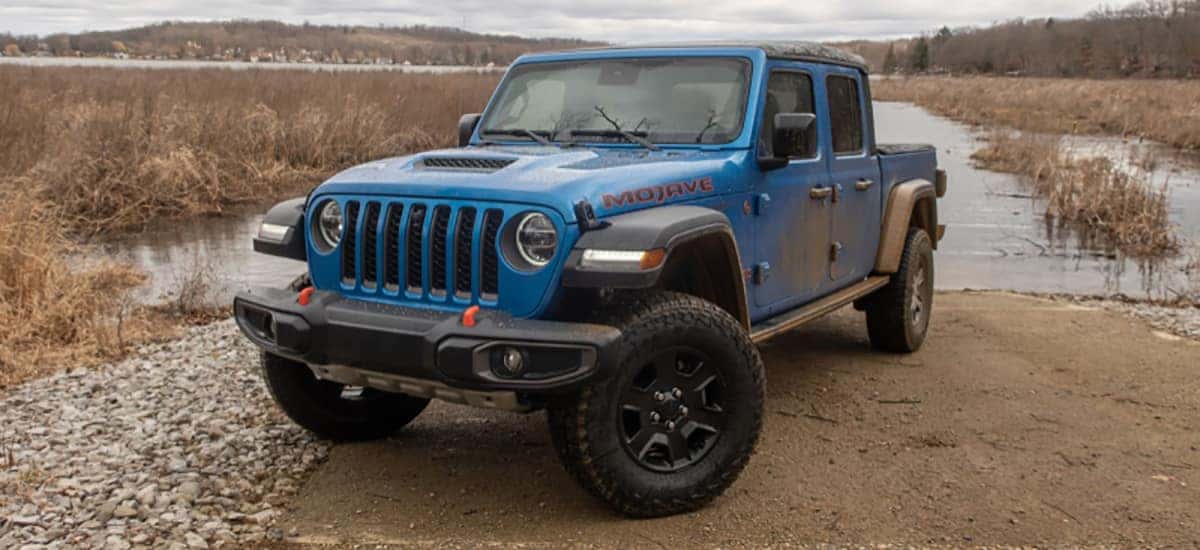 Photo Credit: MoparInsiders
Jeep has some good news for those who have wanted a new 2020 Jeep Gladiator mid-size pickup, but didn't have enough funds to consider the all-new Jeep truck. The Gladiator is expected to offer more trims, becoming more like the Wrangler with its 13 different variations. The Jeep Gladiator currently only has four trims, but that is going to change in 2021.
Two More Jeep Gladiator Trims On Their Way?
The first new variations of the Jeep Gladiator were created recently, including the all-new Desert Rated Mojave and North Edition. The expectation is two more trims will be added including the Willy's Edition and 80th Anniversary Edition. Both of these trims are expected to be developed upon the base Gladiator trim, the Sport trim. Each new trim will be placed on the lower end of the Gladiator price point and have its own specialty to stand out. The base trim begins at $33,545 MSRP (Plus destination fee) for consideration.
A report from GearPatrol has listed the Gladiator Willy's Edition to offer 17″ black wheels with mud-terrain tires, Rubicon Cab Rock Rails, Trac-Lok Limited Slip Rear Differential and should begin around $35,245 MSRP (Plus destination fee). As far as the 80th Anniversary Edition, it will be slightly pricier and offers customers 18″ wheels with all-terrain tires, the premium infotainment system that includes an 8.4-inch touchscreen, remote start, and body-colored fender flares. The starting price is rumored to begin at $41,740 MSRP (Plus destination fee). While Jeep has not officially announced these vehicles, we do expect the all-new Gladiator to grow its line-up with more variations and trim offerings for customers before too long.
More Good News For Jeep Off-Road Enthusiasts
Jeep has also announced the new 2021 Jeep Wrangler and Jeep Gladiator will now gain a new Mopar lift kit to offer customers with the diesel-powered engine variant. Two-inch lift kits will be added that aid specifically for EcoDiesel Wrangler and Gladiator models. As a part of the official Jeep Performance Parts, each will increase the weight and height to allow owners to enjoy off-road travel even more so. Creating a higher ground clearance and more useful approach and departure angles will provide customers with greater off-road flexibility. These moves were approved by OEM standards and the total change thanks to the lift kit amounts to increased suspension articulation by 18 percent. The lower front control arms are extended and feature optimized caster settings, heavy-duty bushings and offer improved vehicle control for owners.
Best of all, Mopar says this is a bolt-on lift kit. This means a shorter time equipping this lift kit as it will require no drilling, cutting, or welding is required. The process is complete by adding four new springs, four Fox shocks, added front lower control arms, front and rear stabilizer links, front and rear bump stops, and the necessary fasteners. As any Jeep customer could anticipate, Jeep adds its Jeep Performance Parts badge as the cherry on top. For those who opt to add this lift kit, the entire Mopar lift kit comes in a wooden crate you can reuse for anything else.
When Will the Lift Kit Arrive For Customers To Purchase?
The EcoDiesel Wrangler's lift kit (part 77072399AE) is ready now while Mopar is assuring the Gladiator version (part 77072469AC) to arrive before the fall of 2020. Each will run an owner about $1,495 MSRP, the same price more or less for both EcoDiesel variations. Mopar is also advising a Custom Calibration option for $125 that corrects speedometer and odometer readings when rolling on oversize tires that measure 33 inches and higher. Jeep has heard the customers out for more Gladiator options and they will receive them by this fall! Check out what the Jeep Gladiator is all about at Kendall Dodge Chrysler Jeep Ram.
Find the Jeep Vehicle You Desire With Our Help!
We're all about helping our customers enjoy their shopping experience, online or in-person. We have a friendly and passionate sales team that will make your buying, leasing, or selling needs. Go through our entire brand new Jeep vehicle inventory. We have both the new 2020 Jeep Wrangler and all-new 2020 Jeep Gladiator. We're happy to be your dealership home. Considering a used vehicle? We have a whole bunch for others to choose from!