Jeep Will Debut All-New Wagoneer Vehicles In 2022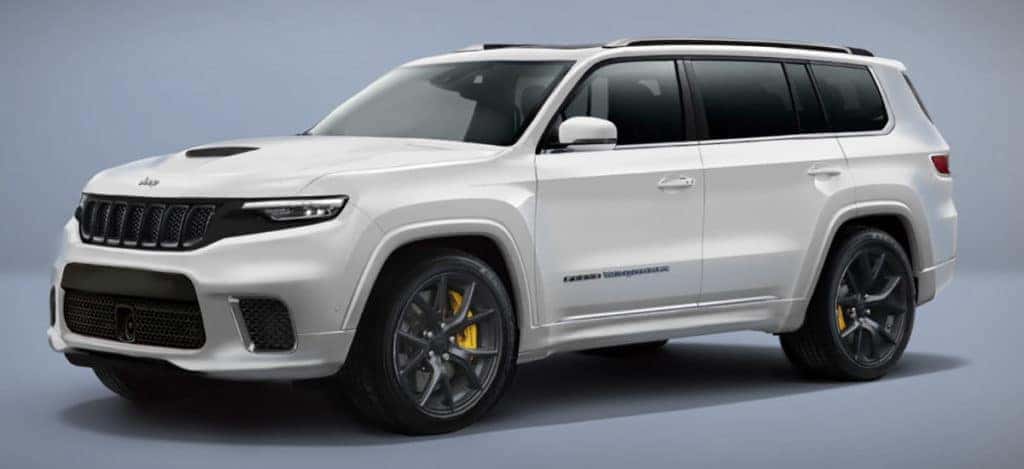 Photo credit: JKForum
Jeep has had no choice due to the setbacks of the coronavirus; they are pushing back the long-awaited arrival of the Wagoneer and Grand Wagoneer SUVs. Each of these vehicles would represent a luxurious experience built to handle numerous guests with its three-row seating and premium materials. The luxury SUV market has exploded in popularity in recent times, just look at rival-brand Lincoln and the expensive $100,000 Navigator still remaining popular. Though the Jeep Wagoneer was expected to debut in 2020, as a 2021 model year vehicle, Jeep is moving back its debut to make them both part of the 2022 model year. Here's what else we know about the upcoming Jeep Wagoneer nameplates. 
What We Know About the Wagoneer Rollout
A report has listed both the Jeep Wagoneer and Jeep Grand Wagoneer will be built on the Ram 1500 platform. The Ram and Jeep brand are both owned by the same parent company, Fiat Chrysler Automobiles (FCA). FCA has had a busy year doling out and trying to make a large-scale merger happen that would make FCA the fourth-largest automotive company in the world. Currently, the massive FCA merger has been accepted, with just a few remaining hoops left to jump through. However, the merger was just another part of the reason why Jeep is delaying the debut. Over two months of production were lost earlier this year thanks to the coronavirus pandemic. 
Expectations For the Wagoneer Vehicles
As far as what is expected to be found when the Wagoneer products do arrive, it is part of a $5 billion investment in the Jeep brand. As FCA aims to expand the Jeep lineup, there is an almost certainty that the all-new Uconnect 5 system will be added along with a massive 12-inch portrait-style touchscreen, found in the 2020 Ram 1500 pickup. The Jeep Grand Wagoneer will have a longer wheelbase and offer greater legroom than the Wagoneer. Both are expected to offer similar powertrains and of course, since they are Jeep vehicles, the premium trims will most likely offer built-in off-road protection like skid plates and undercarriage support. Despite being labeled as a luxury SUV, we can surmise they won't shy away from going on the road less traveled.
Electric Jeep Wagoneer In the Future?
There might be elements of electrification or a plug-in hybrid version that will debut not long after the Jeep Wagoneer does. Global Jeep President Christian Meunier is on record saying he expects the Jeep lineup to represent "The greenest SUV brand in the world". As many as 10 PHEVs are rumored to be built by 2025. Fiat Chrysler Automobiles is pushing to transform all its brands, including Jeep, to have more flexibility for customers and the Wagoneer might join the ranks as one of the most impressive luxury vehicles in the world with an EV component. For those interested in driving a luxurious Jeep vehicle that is ready to go today, reach out to us in Kendall. 
We're Ready For You At Kendall Dodge Chrysler Jeep Ram
We're all about helping our customers enjoy their shopping experience, even buying online. Feel free to browse through our new Jeep vehicle inventory to see all our latest options. We have a friendly and passionate sales team that will make your buying, leasing or selling needs easy for any of our new vehicle inventory. We're happy to be your dealership home. Considering a used vehicle? We have a whole bunch for others to choose from.
Trust us to help you get your vehicle up and running like new with an online service appointment and visit to our service center.  At Kendall Dodge Chrysler Jeep Ram, we know what it takes to provide a worthwhile experience. Allow us the pleasure to help out today!