Why the Jeep Wrangler is a Great Used Option
When it comes down to it, all of the rugged Jeep vehicles are an excellent option for potential buyers, whether they're used or owned. Of course, considering the abilities of the vehicles (particularly the off-roading capabilities), you won't always find Jeeps in the best condition. That's why it's always a good idea to get a used Jeep checked out by a trusted mechanic before you make an impulse buy.
Either way, there's one used Jeep that stands out above the rest. Before you head down to a Jeep dealer in Miami, see which of the brand's vehicles you should be opting for...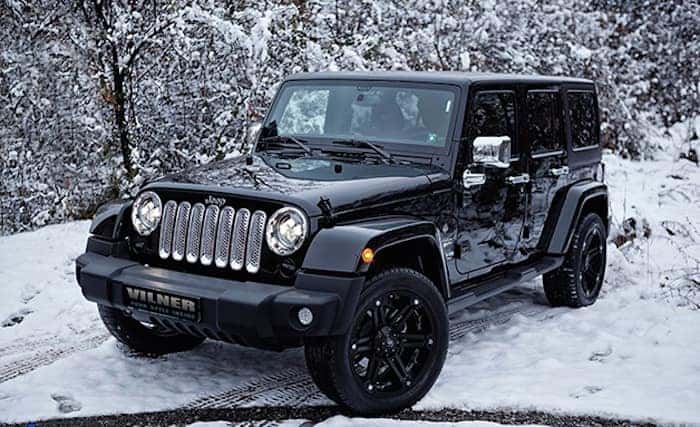 Many pundits would say it's the Wrangler's ruggedness that makes the vehicle such a great used option. After all, the SUV was manufactured to endure a number of unique elements, conditions and scenarios. Therefore, time certainly wouldn't be a factor that leads to a Wrangler's demise.
Furthermore, it could be the brand's willingness to revamp the nameplate that makes it a popular option on the used market. As Edmunds.com explains, the Wrangler has seen plenty of alterations over the years, including a new four-door body style, an upgraded, luxurious interior design, the inclusion of more powerful engines, and better-quality safety features. Of course, the brand didn't ditch all of the attributes that made the Wrangler such a popular vehicle in the first place. The engineers keep all the familiar features, making the Wrangler as recognizable as ever.
If you're in the market for a Wrangler that's at least a couple of years old, you could opt for any of the nameplate's models that were released between 2007 and 2011. All of the Wranglers that were sold in that timeframe essentially share the same engine and specs. This includes the standard 3.8-liter V6 engine, which is capable of delivering up to 202 horsepower, while also providing around 15 miles per gallon city and 19 miles per gallon highway.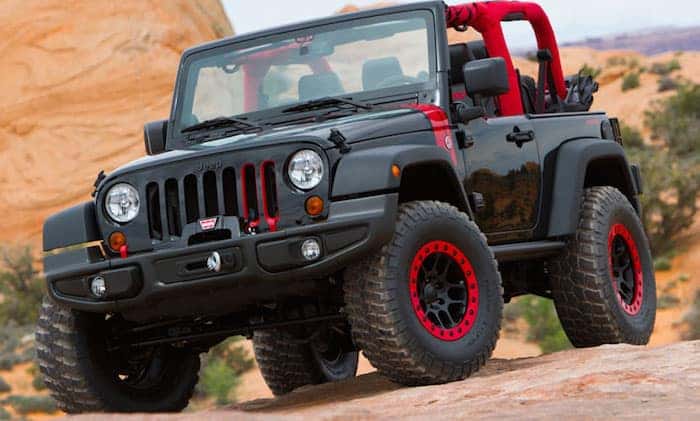 One of the attributes that has stayed relatively consistent is the reasonable price tag. For a 2015 model, expect to pay around $23,000, which is a very fair price for that vehicle. If you're looking for a used 2015 Wrangler, the price drops to around $20,000. For each model year you go back in time, you can expect at least a $1,000 drop in price. Before you head out to the dealership, target a particular year's model that contains everything you need in a vehicle.
As we mentioned earlier, you won't go wrong with any of Jeeps rugged and durable vehicles. Whether you opt for a new or used SUV, you'll certainly be happy with your choice. Considering the technology, impressive specs, and reasonable price, there's honestly not a better option on the market!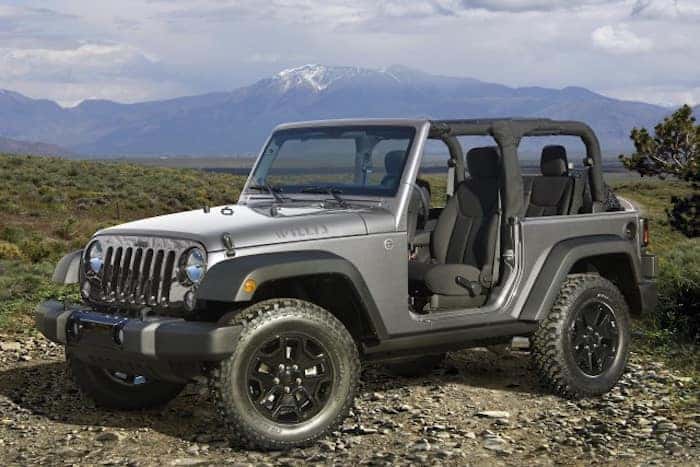 So what are you waiting for? Head down to Kendall Dodge Chrysler Jeep Ram today and check out their selection of Jeeps. You could be driving off the lot in a new or used Wrangler in no time!