Jeep Wrangler Pickup Spied – Here's What We Know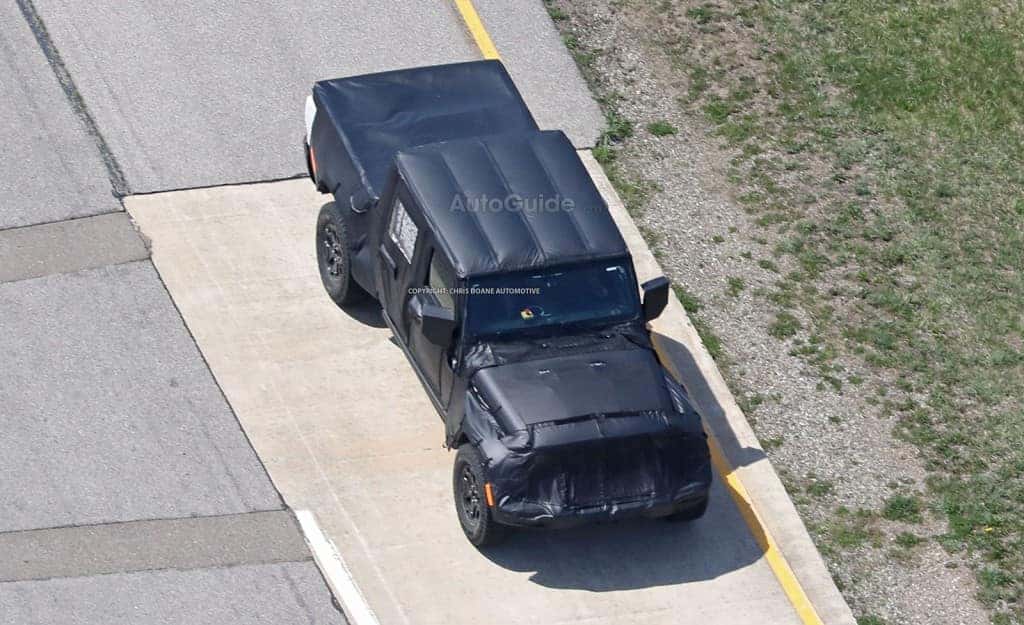 We have been hearing rumors about the Jeep Wrangler pickup for quite some time and we still don't know many details about the new truck, but new spy photos were released and it looks like it is close to ready.
The Wrangler pickup that was spied by AutoGuide has a truck bed that has a boxy design that is about the same size as the cabin, wheels and tires that appear to be similar to the equipment on the Wrangler/Wrangler Unlimited Rubicon. Additionally, the Wrangler pickup in the spy photos is a four-door model like the Wrangler Unlimited.
According to a press release from FCA, the pickup will be completed by 2020 . The Wrangler pickup is thought to have an aluminum body frame that Jeep is rumored to be using for other new models. A lighter frame would improve fuel efficiency, handling and acceleration time. There are also rumors of a plug in hybrid, but we haven't heard about any significant details on that.
Follow us on Facebook and Twitter for more information regarding the Wrangler Pickup as it is released. Until then, check out our huge lineup of Jeep Wrangler and Wrangler Unlimited models at Kendall Dodge Chrysler Jeep Ram here.
Photo source: AutoGuide