Jeep's Altitude Edition is Available for 2014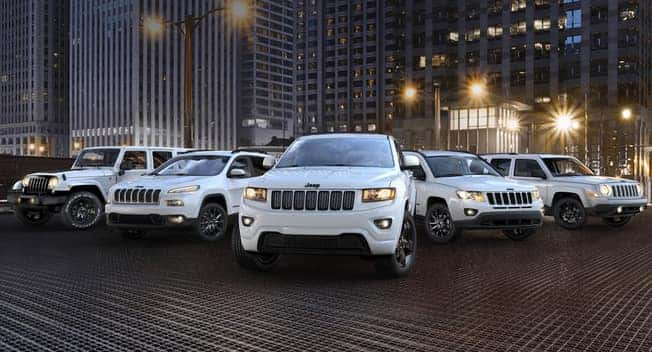 Jeep dealerships have been busy this year, selling the newest model of Jeep Cherokees as fast as they come onto our lot. The new model is a favorite amongst customers, both new to the Jeep family, and those who have owned several. The popularity of the 2014 Cherokee comes as no surprise, as the complete redesign of the vehicle resulted in a sleek, refined, and fully capable Cherokee, that has people from all over the United States lining up to buy one. The Grand Cherokee and Wrangler are also hugely popluar models for the automaker, who announced this week that they will be releasing the three models in the Altitude trim package for 2014.
Mike Manley is the President and CEO of the Jeep Brand, Chrysler Group LLC, and says that, "The unique 'blacked-out' theme of the Jeep Altitude models resonated so well with consumers two years ago that it makes perfect sense to bring them back now, particularly since we have new versions of the Cherokee and Grand Cherokee." The Altitude packages adds several different black accents to each vehicle, giving it an even sleeker, more refined look. The lower front fascia, roof rails, wheels, grille surround, and badging are all glossed with black accents. The Wrangler and Grand Cherokee will also feature an interior black leather seating with black vent rings. Consumers of the Altitude trim level on the Cherokee can choose between the 2.4L four-cylinder, or the 3.2L V6. The special exterior color options include: Bright White Clear Boat, Granite Crystal Clear Coat, Brilliant Black Crystal Metallic Clear Coat, and Billet Silver Metallic Clear Coat. the 2014 Jeep Cherokee Altitude Edition starts just under $25,000, which we think is well worth it.
The Grand Cherokee and Wrangler will also feature the same exterior colors, with the list prices of $35,290 and $31,595 – respectively.