Kathryn Hahn Teaches Us About the 2018 Chrysler Pacifica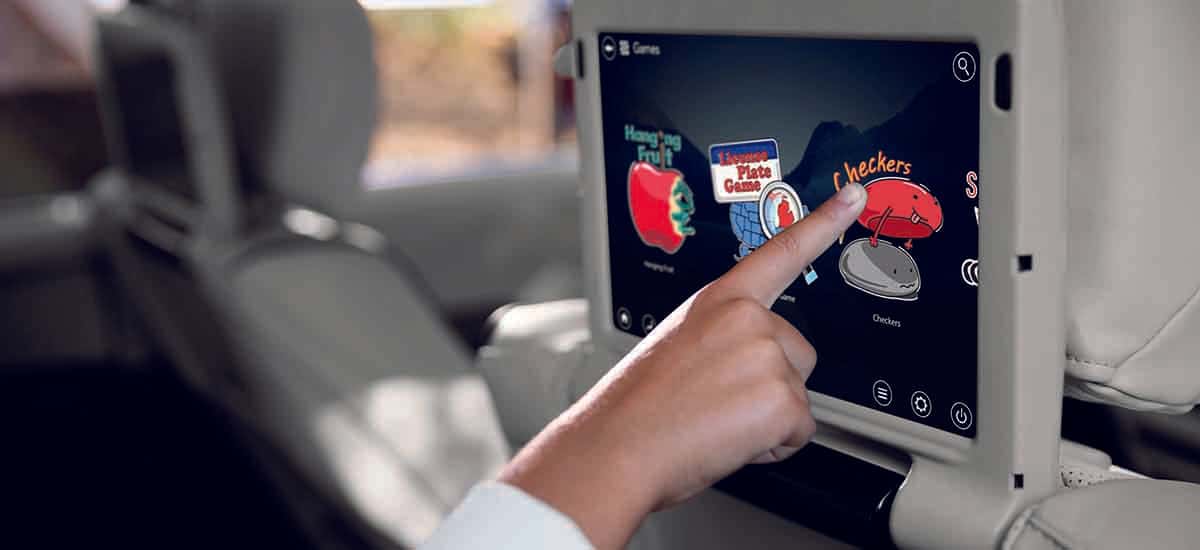 If there was ever a time a parent could enjoy driving their family around, that time is today. The amenities found in a brand new 2018 Chrysler Pacifica rebuke the old adage of minivans being boring. High technology in a minivan? That's just the start. Think practical, think useful and think amazing when it comes to all the innovation that's inside the Cars.com "Best Family Car"  for the second consecutive year in a row. Let's take a guided look at some of the features that shape up this top-of-the-line family vehicle. (You'll finally be able to show off all those great features to others with the help of actress Kathryn Hahn.)
Back That Thing Up
Have you ever had to get help when parallel parking or backing into a parking spot? In a vehicle as large as a minivan, that can be a hardship, for sure. However, parallel parking and backing up your minivan is no longer a chore with the Chrysler Pacifica. In fact,  Kathryn Hahn makes parallel parking in the Chrysler Pacifica pretty fun. In the Chrysler Pacifica the hardest part about parking is just finding an open spot.
This is just one of the features that helped earned the 2017 Chrysler Pacifica win the J. D. Power award for highest in Initial Quality in its segment.
Get Footloose With These Nifty Features
Additional features that are available for the modern minivan, make shopping and loading cargo even easier. Users can open the liftgate or the side sliding doors by waving their foot under the door they want to open. This makes it so easy for people to load up their vehicle when their hands are full with groceries, kids or anything else. Innovative doors are just one more way Chrysler has made life easier in the Chrysler Pacifica.
What About Interior Space? Is the 2018 Chrysler Pacifica Roomy Enough?
Chrysler has made sure you're able to fit just about anything into this minivan. In no time at all, users can re-adjust the 2018 Chrysler Pacifica second- and third-row seating configurations thanks to the convenient Stow 'n Go seating. Behind the third-row seats there is 32.3 cubic feet of storage space, but the second- and third-row seats can be folded into storage compartments that are built into the floor, and that opens up a total of 140.5 cubic feet for cargo. Don't believe us, just ask Kathryn Hahn. She can show you not only the space provided, but the easiest way to open your truck with the available hands-free liftgate in the 2018 Chrysler Pacifica.
What Else Can the 2018 Chrysler Pacifica Provide?
The Chrysler Pacifica can keep kids entertained in the backseat for hours with the Uconnect Theater package! The Uconnect Theater package provides two 10.1-inch HD touch screens showcasing their favorite movies or TV shows with wireless headphones and dual HDMI inputs. Imagine being able to wirelessly stream and provided internet access all from your vehicle — that's possible with the 2018 Chrysler Pacifica.
More than just entertainment for those in the backseat, there's the premium sound system available with the 2018 Chrysler Pacifica Uconnect Theater package. Imagine 20 Harman Kardon speakers of high quality audio being played during your next trip this summer? Yes! Skip the expensive concert and have a rockshow inside your spacious, premium audio minivan all thanks to the Uconnect Theater.
Where Would I Find My Own Chrysler Pacifica?
If you're as convinced as we are about the 2018 Chrysler Pacifica, look to Kendall Dodge Jeep Chrysler Ram. Our knowledgeable staff is ready to help you with any selling, buying, leasing or trade-in you have and welcome you in for a test drive today.
Should you ever experience any issues with your vehicle or want us to take a look at your current vehicle for any servicing or repairs, sign up for an appointment. We're proud to help you out, even if you didn't make a purchase with us.