Learn About Florida Law HB 131 for National Heat Awareness Day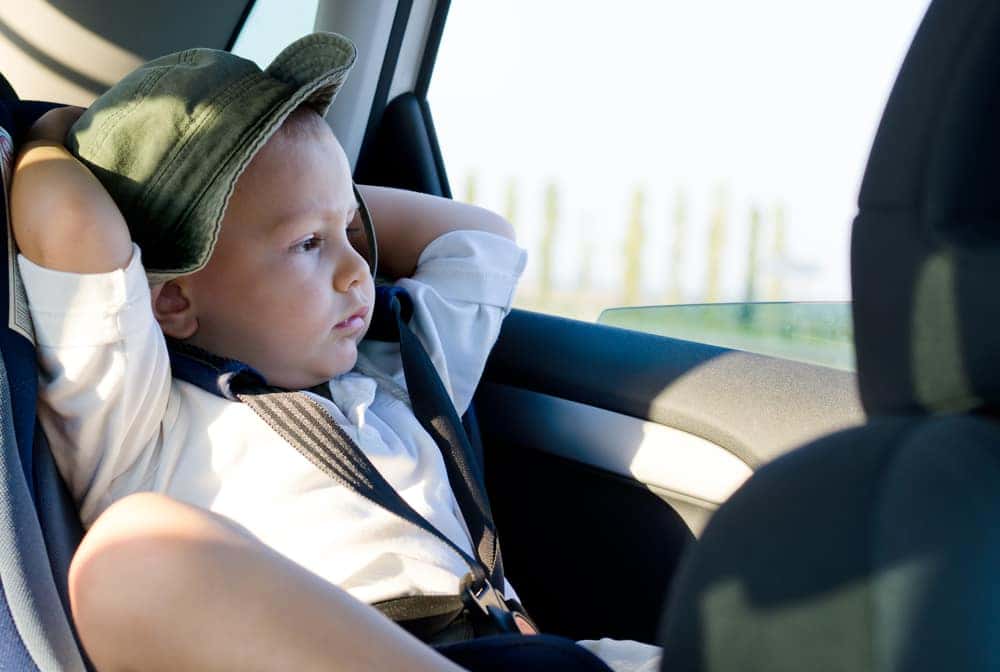 May 24th is National Heat Awareness Day and the day was created to remind people about the seriousness (even deadliness) of high temperatures and sun exposure before summer. National Heat Awareness Day is especially important to South Floridians because the high temperatures and sunny days aren't just around during the summer months, and temperatures exceeding 70 degrees can be deadly to children or animals left in cars.
With that being said, are you aware of the Florida law HB 131? If not, read up, it could save a life of an animal or child left unattended in a vehicle, and on the other hand, if you don't really know what the law specifies, you could actually get yourself in trouble.
The Florida legislature passed HB 131 in March 2016 to try to prevent the number of children and animal deaths caused by vehicular heat stroke from being left in a car. HB 131 provides immunity from civil liability of vehicle damage to civilians who break the window of a vehicle to rescue an unattended child or pet that is locked in a vehicle and showing signs of immediate danger. But before breaking a window to help a child or animal, it is very important that the civilian critically thinks about the situation and assesses if the person or animal is in immediate danger, otherwise the civilian could be held liable for the damage. You can read the full text of HB 131 here.
So, what if you see an animal or child in a car and you believe they are in danger – what should you do? Follow these steps.
Is the person or animal showing signs of danger and are they unresponsive? Signs to look for include sweating, sleeping, panting, drooling, panicking, barking, crying and other signs of distress.
If so, check all of the windows and doors of the vehicle – are they locked? If not, open them to give the animal or child relief.
If the doors are locked, call 911 and report the incident.
Break the windows, rescue the animal or child and bring them to a safe place. You are responsible for staying with the child or animal until emergency services arrive.
While rescuing an animal or child from a car could be a way to save someone's life, we also want people to be aware that, if all of the proper steps are not taken and the subject hasn't shown any signs of danger, someone might actually go overboard by breaking a window. If the subject is not showing any signs of danger, but you are disturbed by the situation a great alternative to the scenario would be leaving the driver a message on their car or, if the vehicle is parked at a business, you could go into the nearby businesses and ask the staff to broadcast a message on the intercom. While that takes time and effort, your effort to inform them about the problem could prevent that person from doing that again.
Some people just don't realize how quickly the temperature in a car rises on a hot day. The graph below was produced by Jen Null from San Francisco State University and it shows the rate the temperature increases in a car depending on the temperature outside.
Keep this in mind! Follow Kendall Dodge Chrysler Jeep Ram on Facebook and Twitter ]for more automotive related news, tips and tricks.

Photo source: Shutterstock