Loeb and Peugeot aim for another record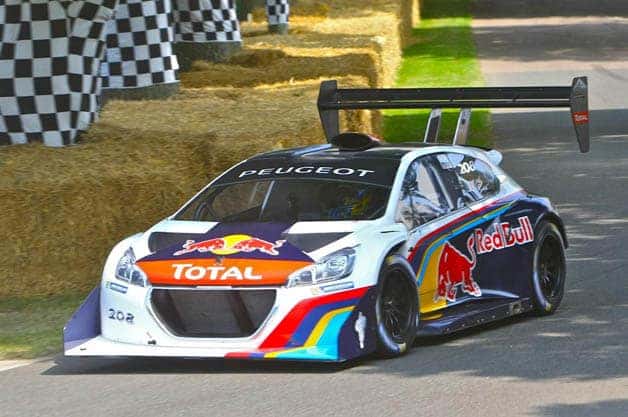 Breaking records is a great feeling. It seems like some people become obsessed with the idea though. For Sebastien Loeb and the more motorsport-obsessed parties of the PSA Peugeot Citroën group, it might be all that they think about! They've managed to accumulate a collective total of an unprecedented nine World Rally Championship titles, 78 rally wins and the all-time record for climbing Pikes Peak. If you're driving a Dodge, Miami, FL is the place to be. Dodge vehicles are constantly being awarded honors, and just knowing that we have amazing, high-quality, reliable vehicles is all we need. We will leave the record-hungry thirst for these guys.
This season, they are going to be taking on the World Touring Car Championship together as well, as they hope to apply their winning form to another racing discipline. First thing is first for the gang, as they are aiming for another trophy. They are looking for the lap record for the famous hill-climb course at the Goodwood Festival of Speed. That record currently belongs to Nick Heidfeld, who drove a McLaren MP4/13. That is the same car that won both the drivers' and constructors' titles in the 1998 Formula One World Championship with Mike Hakkinen behind the wheel. Heidfeld got up the hill in a blistering 41.6 seconds back in 1999. It is Heidfeld's one great claim to fame, which Loeb and Peugeot are looking to claim as their own when the festival kicks off in June.
For those who have followed Loeb's career, his weapon of choice makes the most sense. He will be riding in a Peugeot 208 T16, the very same one with which he took the Pikes Peak record. It has 875 horsepower on top, the T16 is likely one of the only cars capable of beating a modern F1 machine. Loeb has the precise skill and experience needed to handle it, too. There are a lot of drivers hoping to claim that title at Goodwood, and we are anxious to see how Loeb performs!