Look at What Jeep Has Planned In the Next Decade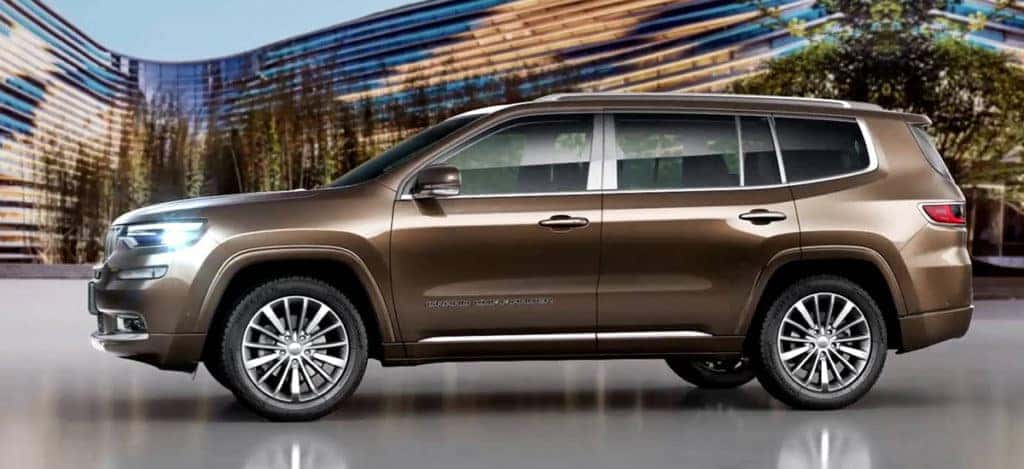 Photo credit: Jeep
The future of the Jeep brand and their parent company Fiat Chrysler Automobiles (FCA) will depend on their upcoming vehicles. When thinking ahead of where the company is headed, Jeep has a glorious future with brand new vehicles. Most of the automotive companies are dealing with a slowdown, but Jeep is set to keep pushing ahead. The next three years will be very important for Jeep specifically with the addition of their reintroduction of the Jeep Grand Wagoneer as well as a new plug-in hybrid vehicle. Let's get to it!
How Jeep Will Sustain Their Success
What will help the Jeep brand is full support from its CEO Mike Manley. Jeep has experienced record operating profit in North America, announced just this month when the second-quarter results of 2019 were revealed. n 2018, Jeep sold 1.57 million vehicles last year, about one-third of the company's total sales. In the United States alone, Jeep sales soared up to 17% in 2018. This is due to the latest-generation Jeep Wrangler, which came out in 2018. The 2019 Jeep Wrangler is the second-version of this new generation Wrangler.
"Jeep has been part of the driving force in this improvement. It remains the key for us today in terms of profitability," said Mr. Manley, FCA CEO.
Jeep Plant Coming to Detriot
Known for providing the best in off-roading vehicles, Jeep will have more eco-friendly options than currently available in the next decade. That doesn't mean that will remove their ability to go off-road. FCA has made a plan for a $1.6 billion assembly plant to be created in Detroit. This new plant will begin manufacturing new Jeep models for the U.S. and globally next year, the company has said. Jeep has been not only seen record market-share gains and higher transaction prices for its models. These models will include the Jeep Grand Wagoneer and Jeep Wagoneer, which will be large SUVs. The Jeep Grand Wagoneer was last used as a nameplate way back in 1993. They are both expected to hit dealerships in around two years. (We can't wait!)
Plans In 2019
This year, Jeep has seen success when the 2020 Jeep Gladiator was introduced and became widely available during the second quarter. While the second-quarter showcased how very popular the all-new 2020 Jeep Gladiator was, sales won't truly reflect the success of the Gladiator till the third-quarter is finished. Jeep is the number-one SUV brand in South America, and Jeep is hoping to keep pushing their vehicles around the world. But, Jeep has kept their eyes on the future and set their goals towards becoming even better.
"Sometimes we grow as fast as I'd hoped, and sometimes we just have to double down and work harder," Mr. Manley FCA CEO.
Rush Over To Kendall Dodge Chrysler Jeep Ram Today
The one place to find all the latest Jeep vehicles is Kendall Dodge Chrysler Jeep Ram. The best part. From sales to servicing, we're ready to assist! If you're thinking you want to go off-roading, we can help make sure your new or current Jeep is ready to handle any adventure. We have the new 2019 Jeep Wrangler here and it's for your test-drive! We can help drivers with buying, selling, leasing, and trade-in offers.
It's terribly hot out this summer! Don't wait any longer to fix your A/C. We can take care of those repairs and more at our service center. We perform regular maintenance every day, we look forward to helping your vehicle return to top shape. With a simple online appointment, our professional service team can begin making you a satisfied customer. Come by soon!