Looking For More Horsepower? Dodge Has Plenty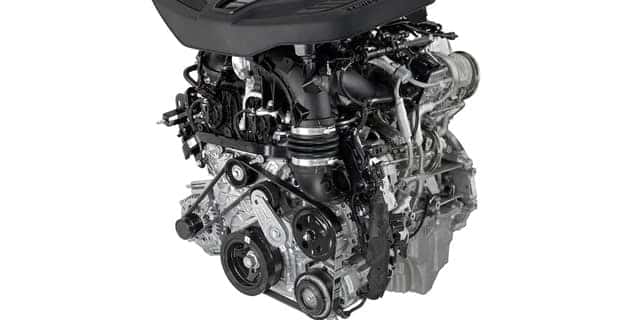 Dodge has recently introduced the 2023 Dodge Challenger SRT Demon 170, but alas there were only so many produced for customers. For those who have a Dodge ride that has promise, but would benefit from a few more horsepower, there's a no problem with upgrading a late model. For those that want a taste of the last of the current generation of Dodge muscle, Now is the time to buy Dodge!
Muscle car enthusiasts hoping to get the most out of their late-model Challengers will soon gain a ton of support from the Dodge brand. The automaker reported this month from its Auburn Hill, Michigan headquarters that it intends to proceed to release a series of Direct Connection parts and performance-enhancing kits for late-model Challengers. The rollouts contain 14 new kits for Challengers and 13 race-ready kits and four graphics products for the new Dodge Challenger Mopar Drag Pak. Want more good news? This means more speed and horsepower for these late model Dodge muscle cars.
The Challenger kits feature "Tuner" and "Stage" products set the horsepower to even increased heights of 885 horsepower in the Dodge Challenger SRT Hellcat Redeye and as much as 750 horsepower in the Challenger SRT Hellcat. Challenger SRT Hellcat Redeye owners can choose between three basic performance kits, including a pre-stage package that contains a performance air cleaner, a low-temperature thermostat, and a pre-loaded 50-state emissions-legal calibration geared to add up to five horsepower to the engine.
Breaking Down the Stages and Upgrades
A Stage I upgrade permits owners entry to calibration, providing up to 850 horsepower and 770 foot-pounds of torque. And a Stage II upgrade kit includes the highly-sought after "Hellephant" equipment including the same engine pulley as well as a code to install calibration that expands engine capacity to a whopping 885 horsepower and 787 foot-pounds of torque. Owners of a Challenger SRT Hellcat can request a pre-stage package with a tuner and calibration that provides another five horsepower to the engine and passes for future upgrades, like the Stage I kit that includes a "Hellephant" and calibration invented to boost engine performance to 757 horsepower and 696 foot-pounds of torque. Direct Connection will also feature car parts created to upgrade Challengers with kits that include cylinder heads, 41-spline half shafts, driveshafts, differential assemblies, drivelines, and torque converters. Dodge is completing each part unrestricted as a complete installation kit.
"Direct Connection will continue its rollout next year with a lineup of 200-plus parts, and with a network of Dodge Power Brokers dealers trained and equipped to help enthusiasts take that performance to the next level." -Tim Kuniskis CEO of Dodge. 

Drive Home the New Dodge Vehicles Before They Are Gone
Want to save huge on a new Dodge Challenger? We're here to assist our customers in many ways, including going out for a test-drive with one of our vehicles from our wide new vehicle inventory. Whether you're in Doral, Kendall, North Miami, Homestead, we're happy to help our South Florida and local Miami customers. We're professional and here to assist our customers with all buying, leasing, or trade-in offers.
We have a whole bunch for others to choose from. We can also help our customers out with any auto financing support they might need as well. Don't forget we have a trained service team that can help with an online appointment to get started on all maintenance work and repairs. We look forward to being your center for all things automotive, year round and especially during the summer!