Luxury Jeep SUVs Provide Sales Boosts In 2023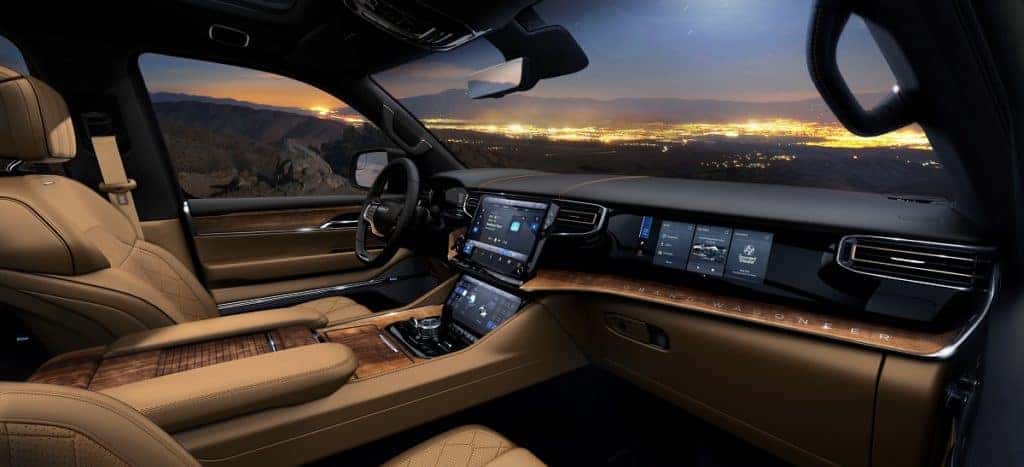 Jeep has witnessed the growth of the brand by as much as 12% year-on-year jump in net revenues and 37% spike in net profit for the first half of 2023, boosted by higher shipments. The manufacturer of Jeep, Dodge, Peugeot and other brands recorded second-quarter net revenues of $108.8 billion and a net profit of 10.9 billion euros. Global battery electric vehicle (BEV) and low emission vehicle (LEV) sales moved up from 24% to 28% year-on-year. Jeep EVs were a large reason for this. The Jeep Magneto 3.0 concept might one day become a reality as Jeep has made three concepts of the Magneto, but it's basically an upgraded Wrangler with electric perks. What other kind of growth will we see for the Jeep brand and their sister companies? Plenty of options that customers will love and embrace for years to come. We see the Jeep Wagoneer as one item to see a spike in the rest of this year as familiarity grows with the relatively new entry gains traction as the smaller version of the Grand Wagoneer SUV.
Growth, Growth, Growth In 2023
We have seen quite a large growth globally for Stellantis and their brands. The automaker revealed this week a 12% year-on-year jump in net revenues and 37% spike in net profit for the first half of 2023. These numbers are carried by higher shipments. The total amounted to $108.8 billion with that total being reached thanks to Europe and the Middle East & Africa from 5% to 7%.
Global battery electric vehicle (BEV) and low emission vehicle (LEV) sales were up 24% and 28% year-on-year to 169,000 units and 315,000 units. This just means Jeep, Dodge, and Ram vehicles are selling like iPhones in the fall. Ram has put together their own strategy to offer its path down the electric vehicle road. Don't take our word for it, from the top down this is the news being spread.
Making Moves To Continue To Expand
"Our outstanding performance in the first half of this year supports our long-term sustainability and our ability to achieve the bold ambitions of our Dare Forward 2030 plan. It takes a united effort and open mindset across all our employees to embark on our no-compromise transformation journey while protecting the Company from external challenges," Stellantis CEO Carlos Tavares added in a statement.
The largest plans have already come in for the Jeep brand, but now the reinforcements are making their way. This is all a huge plan involved with the major investment the brand has made to expand its EV lineup that is involved with all Stellantis brands. The expectation is that the Jeep brand will grow and include the 4xe trim arriving on more Jeep rides. While the UAW strike is going on, we might see a delay, but that is unlikely as the strike has just started this month of September and should be under control as talks have continued. Stop by today because our current 2023 collection is here! We are, too. For customers new and returning!
The Place to Find All Things Jeep
If you're looking to buy a new or pre-owned Jeep, there's no place like Kendall Dodge Jeep Chrysler Ram. Our professional staff awaits the chance to offer you information to make your decisions easier. Stop by for a test drive and see for yourself the difference of Kendall Dodge Jeep Chrysler Ram.
If you're looking for a new vehicle or want to trade in, lease or sell your current vehicle, we can help. And you don't have to be a customer that bought with us to have a vehicle serviced in our service center. Our team is ready to handle any maintenance or repairs you may have, regardless of where you made your vehicle purchase. Just sign up for an online service appointment here. We look forward to seeing you out soon!