Meet Mike Manley: New FCA CEO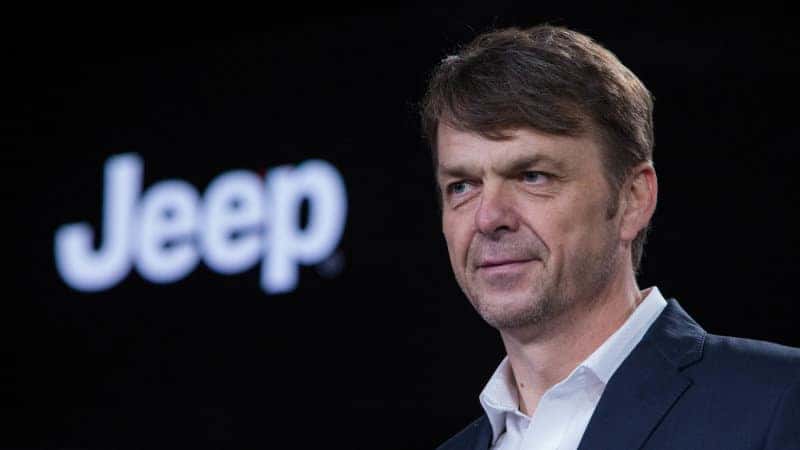 Photo credit: AutoBlog
Mike Manley has become CEO of Fiat Chrysler Automobiles after last month's sudden passing of former CEO Sergio Marchionne. Manley was considered to be a contender to take Marchionne's role as Marchionne was set to retire in less than a year. Just before Marchionne's passing, Manley was informed with the news that he would take over. With the new found role, Manley had previously served as head of Jeep since 2009 and head of the Ram brand since 2015.
Manley inherits control of FCA with his Jeep brand already surging in sales, hitting record highs for the Jeep Cherokee, Compass and Wrangler, each surpassing previous expectations.
Under Manley's watch, Jeep vehicles saw orders climb up 5.9 percent in July to 170,970 vehicles sold. Now as CEO of FCA, Manley can help grow the rest of the brands (Fiat, Chrysler, Dodge, Ram, Abarth, Alfa Romeo, Lancia, Maserati) grow just the same as Jeep has both in the United States and globally. The combination of adding Fiat to Chrysler, merging together the American automaker with the Italian car company back in 2009 provided to be a success and the company grew predominantly under Manley's watch. Most notably, Manley oversaw the Jeep brand's expansion into China for manufacturing operations while head of the Jeep Asia-Pacific region from 2011-2017.

Future For Fiat Chrysler Automobiles
The future of FCA will hinge on continuing to build each brand with plans set earlier this summer by Marchionne. Jeep will be among the top brands to continue to receive intense focus. Jeep's global sales have quadrupled and aim to surpass 1 million vehicles sold in the United States for the first time ever. Manley's first responsibilities will be to name his successor for his previous role as well as continue to steer the FCA ship ahead with their intended five-year plan.
"Mr. Manley and his management team will proceed with the implementation of the 2018–2022 Business Plan as presented on June 1 of this year, a plan that will further assure FCA's strong and independent future," the FCA statement said.    
More on Mike Manley and Upcoming FCA Memorial Service for Marchionne
Michael "Mike" Manley, 54, was born in Edenbridge, United Kingdom and attended Ashridge Business School, graduating with his Master of Business Administration and a Bachelor of Science in Engineering from South Bank University in London. He first joined FCA before FCA became what it is today, as a Director / Network Developer for DaimlerChrysler United Kingdom.
He first joined FCA's governing body in 2011 as a part of the Group Executive Council. While the future looks bright for FCA, Fiat Chrysler has released plans for a memorial service for Sergio Marchionne in Italy on September 14, 2018 and on September 27th at FCA North America headquarters in Michigan.
Want to Drive an FCA Vehicle?
We know you're excited to drive something new. You want to test-drive and enjoy your entire car buying experience from start to finish. That's why you're going to go to Kendall Dodge Chrysler Jeep Ram. We'll be here for you to provide that great customer experience.
From our brand new vehicles to our pre-owned vehicles, we are proud to help our guests buy, lease and trade-in with us.
If you're hoping to receive help, our financing team will give you all the options you need to take home a vehicle and our staff will help with any vehicle selling you might want to do.
If you're in need of servicing at any point, even if you didn't make any deal with us and are a first time customer, by all means make an appointment with our service team. We look forward to being your prime destination for all things car related. Come by today!