Miranda Lambert is the New Face of Ram Trucks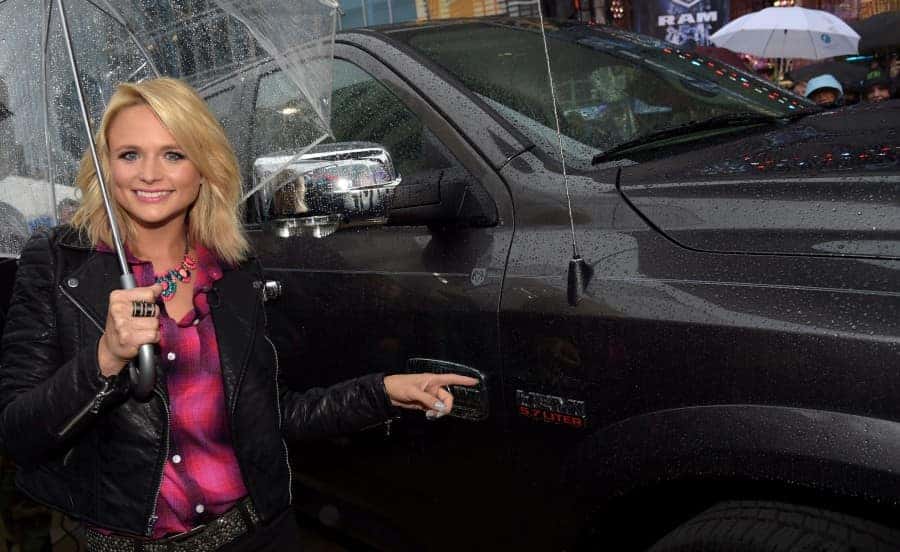 Platinum music star Miranda Lambert is bringing some down home style to Dodge Ram trucks. The new spokeswoman, who is country through and through, was selected by Ram last week.
The partnership seems only fitting as one of the top rising stars in the music world teams up with the fastest growing truck company in the country.
The president and CEO of Ram, Robert Hegblom, said that Lambert "is a perfect match…She values hard work, courage and lives her life to the fullest—the same characteristics that our brand celebrates in our owners."
Miami Ram dealers have seen incredible sales this year, especially with the release of their EcoDiesel engine. As a whole, the brand has knocked Chevy out of the second place sales spot and now the company's vying with Ford for top dog status.
And what better way for Ram to sum up what they're all about than through the voice of Miranda Lambert. Her life experiences have been steeped in truck culture and she gets what an enormous role pickups play in America.
Ram has given Lambert a customized 1500 Laramie Longhorn for an eBay auction that will run until November 15th. The proceeds will benefit the animal charity, MuttNation Foundation, that she started in Nashville.
Helping animals is a cause that's near and dear to her heart. Lambert and her husband Blake Shelton have seven rescue dogs of their own. In interviews, she has expressed her intense gratitude for Ram's generous donation.
The 1500 Laramie Longhorn that's being auctioned would typically start at $46,935. It rocks a 5.7-liter HEMI V8 and has a max towing capacity of 10,370 pounds.
This particular 1500 will also carry Lambert's signature on the passenger-side sun visor as a thank you to the winning fan for bidding.
The auction will be the kick-off of the high profile connections between Ram and Lambert, and it's just the start. She says she's "looking forward to more exciting news with Ram Trucks in 2015."