MLK Day Events and Volunteer Opportunities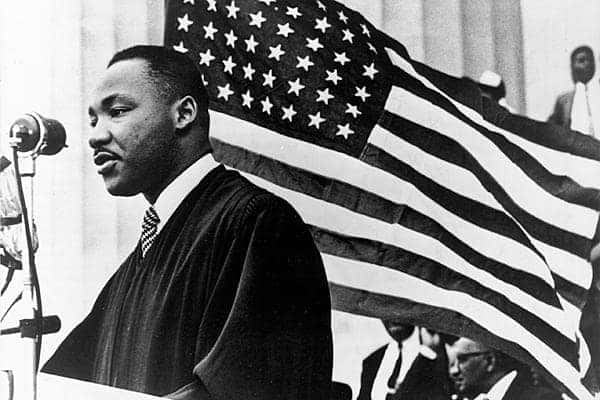 As your preferred Dodge dealer in FL, we love bringing you the latest automotive and local news. We love calling Kendall our home, and take pride in the great things that our community does for one another. There is a reason we chose to make Kendall our home, and are reaffirmed in our commitment to this community every single day. The people are hands down what makes Kendall so great, and we are honored to be a part of that. We also support the communities that surround us, and love to hear about the great things they are doing as well. Today marks an important day in history. Today is Martin Luther King Jr. Day, and we have a list of great local events that you can participate in, throughout South Florida. Whether it's getting out to enjoy the day with your family, or volunteer to help make a difference in others lives, here is a list of things to do.
21st Annual Dr. Martin Luther King, Jr. 5000 Role Models of Excellence Unity Scholarship Breakfast, 8:30am – Jungle Island, 1111 Parrot Jungle Trail, Miami (Contact: Role Models Office (305) 995-2451 ext. 2)
MLK Day Feeding Seniors presented by Commissioner Audrey Edmonson, 8am – 10am and 1pm – 3pm – Dante Fascell Housing Developments, 2920 NW 18th Ave, Miami and Claude Pepper Senior Housing, 5301 NW 23rd Ave, Miami (Contact: Misty Brown, (305) 636-2331)
School Beautification presented by City Year Miami, 8am – 2:30pm – Homestead Middle School, 650 NW 2nd Ave, Homestead (Contact: Aisha Shotande, (786) 406-7900, ashotande@cityyear.org)
MLK Oratorical Contest presented by the City of Miami Gardens, Theme: Community Change – Stop the Violence, 9:30am – Betty Ferguson Complex, 3000 NW 199th St, Miami Gardens. Info: miamigardensmlk.com (Contact: Tamilia Mullings (305) 622-8000 ext. 2483)
MLK Parade and Festival, 11am – 3pm – Start at NW 54th St and 10th Ave to NW 32nd Ave, Miami
Community Paint Party presented by Urgent, Inc., 11am – 3pm – Dorsey Park, 1775 NW 1st Place, Miami, (Contact: Emily Gunter, (305) 915-3195)
 MLK National Day of Service: Geniuses At Work, 11am – 2:30 – UM Life Science & Technology Park, 1951 NW 7th Ave, Suite 120, Miami

Stop the Violence 10th Annual MLK Celebration presented by the City of Miami Gardens, 12pm – 4pm – Betty Ferguson Complex, 3000 NW 199th St, Miami Gardens
Conversation About Standing Our Ground, 7pm – Florida Memorial University Auditorium, 15800 NW 42nd Ave, Miami Gardens
Day of Unity: Amigos For Kids Reading Enrichment Program, 10am – 1pm – Jose Marti Park, 362 SW 4th Ave, Miami
Day of Unity: Historic Cemetery Restoration Project, 8am – 10am – Lincoln Memorial Cemetery – 3001 NW 46 St, Miami
Day of Unity: Chapman Partnership warehouse donation sorting, 10am – 12pm – 550 N Miami Ave, Miami
Day of Unity: Hear Congo, 11am – 4pm – Dorsey Park, 1701 NW 1 Ave, Miami. High school students will set up a face painting station at Dorsey Park in support of Urgent Inc.'s Murals at Dorsey Park project. 30 volunteers needed.
Day of Unity: Joshua's Heart Foundation Feed the Children, 8am – 10am set up; 11am – 2pm event – North Miami Avenue Church of God, 14250 N 9th Ave, Miami
Day of Unity: S.T.A.R.S. Autism School Plant a Garden Project, 10am – 12pm – 1535 SW 87 Ave., Miami
Be sure to remember what today is all about, and share with us stories of how you decided to commemorate this day.